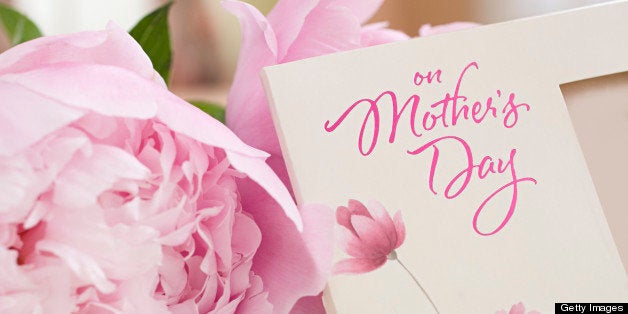 Miscarriage is defined as the loss of a pregnancy, also known as the loss of your unborn child. Women who never have the opportunity to give birth to their conceived children are still mothers. Often times, those of us who do not have a child to lift out of a crib every morning or pick up from school in the afternoons are forgotten because we do not have the physical proof of having a child. Nevertheless, we are still mothers.
Recently, I was asked if it would be appropriate for a man to buy his wife a Mother's Day gift even after the loss of their unborn child. My immediate response was that it would be "absolutely appropriate." Since starting my project to help those who have survived miscarriage, both men and women message me on social media or send me emails flooded with questions they feel as though they cannot get an honest and raw answer for somewhere else. I am always happy to answer any inquiry I receive, no matter how hard it is for me to answer.
Mother's Day is a day reserved for women who have taken on the title of being a real-life super hero. Being a mom isn't an easy task, as I am sure most readers would agree. But, more importantly, it is something that brings great happiness and joy. It allows you to experience highs and lows that you never could experience without being a mother. For those of us who have survived miscarriage, we long for these experiences, emotions and all of the highs and lows available. But since we will never have the child that we conceived, we are still emotionally attached and appreciate being recognized as a mother.
From the moment we see those two parallel pink lines indicating "pregnant" on an at-home pregnancy test, we become mothers, regardless of whether or not we get the opportunity to welcome that child into the world. I specifically remember looking forward to Mother's Day 2015, hoping that even though my baby wasn't arriving until the following month, I would be surprised with a "Happy Mother's Day." Since my miscarriage, my excitement for that has not diminished; I am still a mother and would like to be represented as one, on the same day when so many others will be.
Here are responses received from Miscarriage Mother's when asked if they would like to be represented as a Mother on Mother's Day:
"I'm honestly afraid he won't. He's never felt like a dad, so I doubt he'll think of me as a mom." -Anonymous
"My husband buys for me from our son. We are still mothers, regardless of whether our children are in heaven." -Steph
"Even if it's dinner out, I would love for my boyfriend to celebrate Mother's Day with me and our angel baby -- it would make me feel good about the plans I have for Father's Day." -Karry
"My miscarriage was years ago, my husband never represented me as a mother on Mother's Day until our 2-year-old was born... it still hurts." -Sarah
"I will be devastated if my boyfriend doesn't do something, even if it is a small gift, card, or dinner at home." -Anonymous
Remember those who have survived miscarriage on this coming Mother's Day; it is especially difficult for them on this day, but your sentiments will brighten their spirits despite the emptiness they will feel.
There is a temporary movement to celebrate bereaved mothers on Sunday, May 3, 2015. Visit the movement's Facebook Page to support the celebration of International Bereaved Mother's Day.
Related