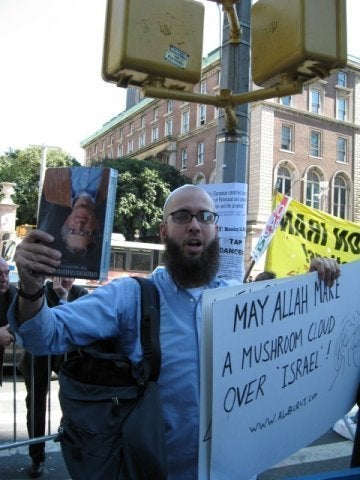 "I don't know if this is my jihad," says Yousef Al-Khattab. "It's my obligation to command the good and forbid the evil." His American based website, Revolution Muslim, has become the scourge of Jewish bloggers and cyber vigilantes across the country, an odd achievement for a person born into Judaism and educated in Jewish schools, who has lived in Hassidic communities in Williamsburg and Jewish settlements in Gaza.
Born Joseph Cohen, Khattab says he converted to Islam after coming across a Muslim from the United Arab Emirates in a Jewish chat-room while in Netivot, Israel in 1998. Their to and fro on religion lasted two years, and for Khattab, the exchange confirmed previous doubts about Judaism and eventually prompted him to embrace Islam after reading an English translation of the Quran. The exchanges, he says, reaffirmed his belief that rabbis use deception to keep Jews subservient to them.
His wife and four kids, the oldest of whom was eight at the time, followed soon after.
REAL LIFE. REAL NEWS. REAL VOICES.
Help us tell more of the stories that matter from voices that too often remain unheard.