The best summer shows are light and refreshing while still having the power to transport you from your surroundings. Since no era was as intoxicating as the Roaring 1920s, when the tight-laced seams of Victorianism were ripped open, then it follows that "Youth and Beauty" may be the perfect summer exhibition.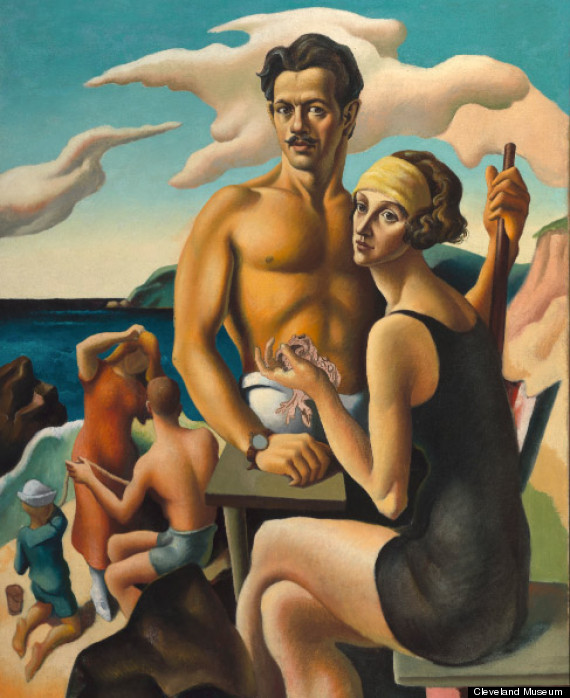 The glamor, the debauchery and the turmoil are as flashy today as ever. The rare exhibition combines photographs and paintings depicting 1920s life beside the idealization of life, and features more than 130 works by artists including Ansel Adams, Thomas Hart Benton, Walker Evans, Edward Hopper, Isamu Noguchi, Georgia O'Keeffe and Grant Wood. A majority of the works are painted with resounding clarity and focus, as if attempting to create structure in a time of raucous upheaval. Sculptural forms, thick lines and intense contrast between light and shadow punctuate the pieces, as if the artists were attempting to translate moral ambiguity into pictorial clarity.
The idealization of the Machine Age is apparent in the works on view. Lewis Hine's "Power House Mechanic" shows the contrasting but equally majestic forms of man and machine at work. Here, American masculinity is at its ripest yet the worker still bows before the strange, inhuman beauty of the industrial landscape. In turn, Charles Demuth's "My Egypt" transforms a Pennsylvania landscape into an exotic idol, employing bold perspective and harsh, almost supernatural lighting. Egypt, popular due to the 1922 discovery of Tutankhamen's tomb, also embodies the 1920s mantra of eternal youth and beauty.
Of course, the exhibition also contains its fair share of flapper fashions. In photographs and paintings, you will get your fix of what are sure to be this fall's biggest trends. Yet what the exhibition shows overall is that flapper style is not just about short skirts and shorter bobs; the style is in the ladies' gaze -- bold, rebellious, a little jaded. As we await "The Great Gatsby" and its flashy 3D movie premiere, see how they really lived and dreamed in the exhibition below.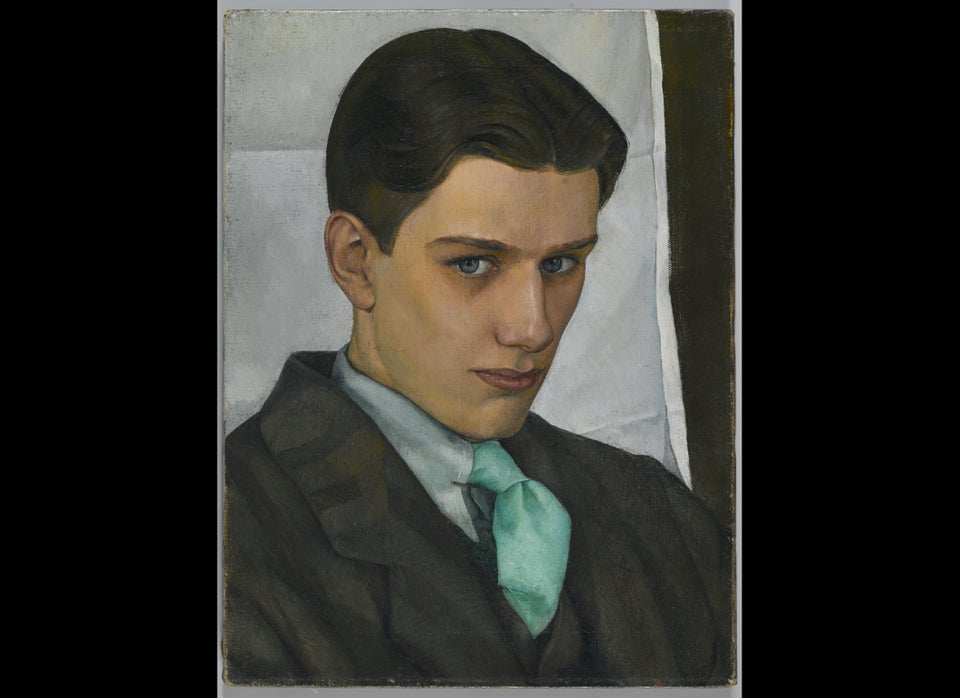 Youth And Beauty
Popular in the Community