For cities across the Global South with rapidly-growing populations, youth are widely seen as holding the keys to the future. At the same time, however, they typically face higher rates of unemployment than the rest of the population. Without productive education, training and opportunities, the energy and skills of youth may not be enough to allow them to fulfill their potential. In this article, we explore four cases -- from Ho Chi Minh City, Rio de Janeiro, Cairo and Bangalore -- in which governments and civil society organizations recognize the critical potential of youth and provide them with structured training and platforms for change.
Since 2010, the "Be Change Agents" (BCA) program for youth engagement has grown in popularity throughout Hanoi and Ho Chi Minh City. The program provides practical leadership training to selected youth participants each year, training members how to move from an idea to the implementation of structured projects. These projects include holding posters near city center intersections encouraging drivers to turn off their engines, collecting used bus tickets for environmental protection artwork, and refusing to comply with police corruption. Leadership training includes mentoring from experts or previous BCAers through teamwork and debates. This training is essential in order for members to implement their projects with their own teams. Members and their teams will form smaller BCA units to spread inspiration and leadership skills to other youths in the city, many of whom will then join BCA the following year. In this way, the youth empower each other to serve as engines for change.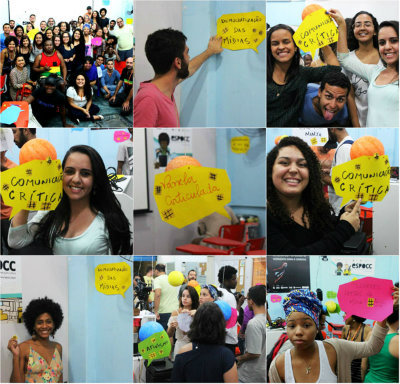 In Rio's favelas, an organization named Observatório de Favelas produces research, trains leaders, designs and implements development programs, and directs and evaluates public policies aimed at overcoming social inequalities. One of its key focuses is on supporting youth as the drivers of future positive change. Its oldest project is Conexões de Saberes (Knowledge Connections), which strengthens the links between vulnerable areas and 33 federal universities, encouraging the retention of low-income students until graduation. It provides financial and methodological support to the students, who, in return, must produce scientific knowledge and intervention plans for their neighborhoods -- an important flow of experiences and demands between higher education and urban peripheries. The Conexões de Saberes project came about the opposite way of most initiatives in the area: it started in the favela, then approached the university and subsequently won the support of the state. Today, it is supervised by the Department of Continuing Education, Literacy and the Ministry of Education Diversity.
Statistics show that more than 50,000 homeless youth live on Cairo's streets. Meanwhile, unemployment has reached 29 percent for citizens between ages 18 and 29, and 28 percent of youth live in poverty. In January 2015, the government launched a national initiative to develop informal settlements, aiming to transform targeted informal areas of Cairo into fully-integrated cities where facilities and services are provided to youth. These include health and sports centers that are staffed by youth from other parts of the city, so that low-income youth can break their social and economic isolation and can learn to relate to others living in well-developed areas of Cairo. A new vocational training will also be offered to the youth so that they can learn new handcrafts that enable them to make a decent living. Finally, the project will include planning sessions in cooperation with the local youth themselves, to guarantee that the project's services best meets their needs and interests.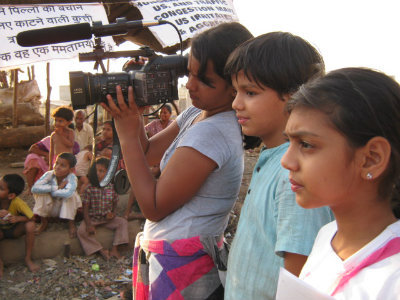 In India, movements have emerged to make cities more child-friendly and even bring children into the planning process. The Association for Promotion of Social Action in Bangalore aims to give voice to local youths through a Media Center training program. Selected youth engage in workshops to build skills in graphic design, photography, animation and documentary filmmaking. The youths lead the entire process, from developing storyboards to writing scripts and eventually using the cameras and editing. They begin to observe the world around them more acutely, and the various media channels allow them to share issues that matter to them: child labor, child marriage, challenges in access to education, inequitable access to land and housing and water. Many of the issues might be difficult to bring up in their homes, or with neighbors and extended family, so the films give students a medium with which to tackle some of these taboo topics and bring them to the community's attention.
Check out more of the discussion on cities as engines of change on URB.im and contribute your thoughts.
Photo credits: Espocc, Anuradha Sengupta.
REAL LIFE. REAL NEWS. REAL VOICES.
Help us tell more of the stories that matter from voices that too often remain unheard.