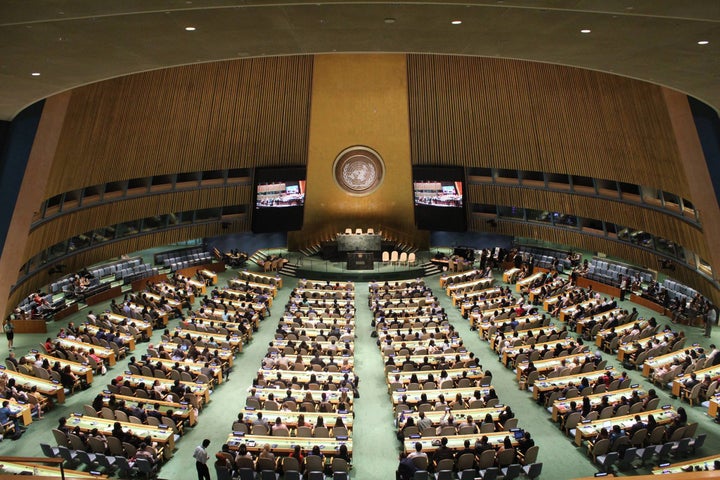 Poverty, unemployment, war, malnutrition, sickness, poor educational systems and social inequality are issues that continue to plague the world of many young people around the world. Although technology and social reform have vastly improved the world and its socio-economic systems from their previous state, many nations still struggle to develop the resources and capability to sustain such systems, thereby requiring the assistance of strong, capable and committed humanitarian networks. What truly makes a difference between resounding success of such initiatives and the well-intentioned but unfortunate failures is the influence of great leaders.
John C. Maxwell once said, "A leader is someone who knows the way, goes the way, and shows the way." For as long as we can recall, our world has worked most efficiently when in the hands of courageous, honest and diligent individuals.
The Youth Assembly, held annually at the United Nations Headquarters in New York provides an intellectually stimulating, diverse, perspective-expanding platform where more than a thousand youth delegates from around the world, along with UN ambassadors, high-level officials, private sector and civil society leaders, social entrepreneurs and activists come together. The focus of the event's discussions and debates is to develop groundbreaking ideas for social change and brainstorm innovative solutions to ongoing global issues within unstable communities and nations. In analyzing how the global goals of the UN' 2030 Agenda for sustainable development can be achieved, the focus on empowering youth leaders and young professionals cannot be overlooked. The week of August 10-12th 2016 will long be remembered in the annals of history as it was when 17 key goals were developed; all to be accomplished in the next fifteen years (2030). In executing the goal of 'Transforming Vision into Action", the aim distils down to empowering youth as champions of these goals and to carry them into the future – their future. For many years, the Youth Assembly has set the stage for delegates to grow into brilliant, committed leaders who have gone on to greatly impact their chosen cause or organization. A prime example is past Youth Assembly Delegate, Ahmad Alhendawi, the first ever Under Secretary General Special Envoy on Youth to the UN who had never visited the UN prior to attending the Youth Assembly.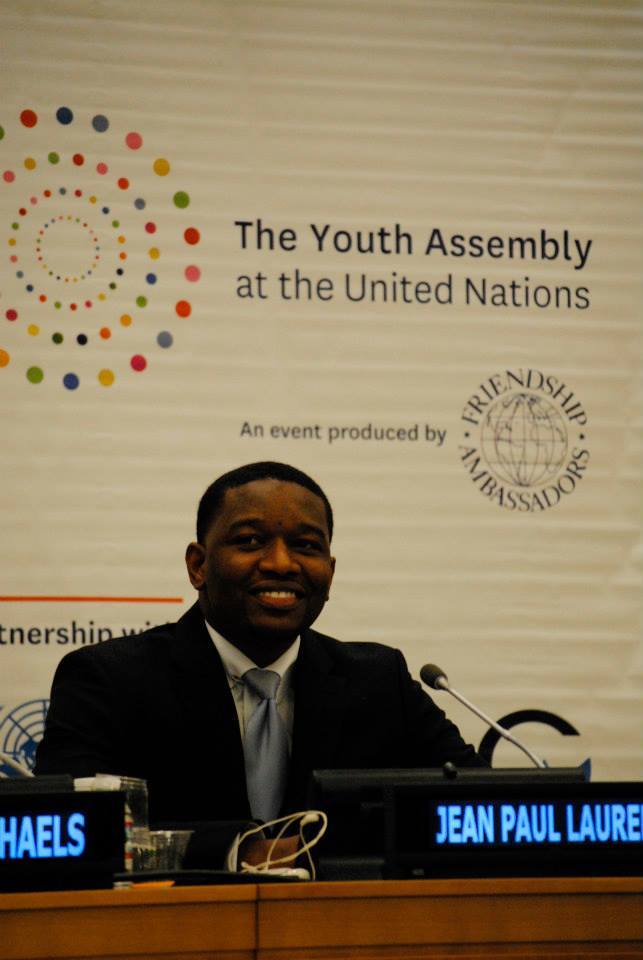 "The Youth Assembly podium is about hope. It's a place where young leaders come to find themselves and gain inspiration from current leaders to bring sustainable solutions to their respective communities or globally. Once you step on the Youth Assembly stage, it's very hard to come back home the same person." - Jean Paul Laurent, Founder & CEO of Unspoken Smiles Foundation.
As a 2016 Youth Assembly Peer Mentor, I've been fortunate to have had the privilege of working with some of the most inspiring young leaders who are actively making this world a better place, while still fulfilling their commitments to their schools or colleges.
What follows is the first-ever Youth Assembly Top 10 Outstanding Delegate List:
Meet these Outstanding Delegates: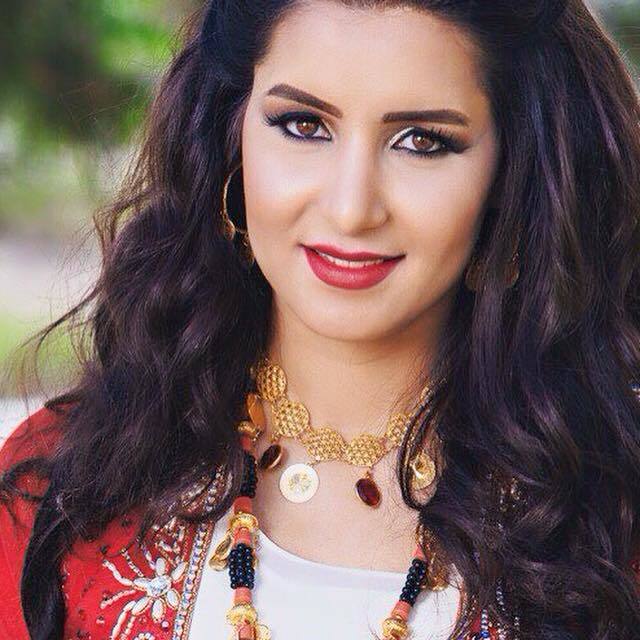 At the age of 25, Hezha is already on her way to becoming one of the most influential youth voices in Kurdistan Regional Iraq. Her drive and accomplishments in spite of the patriarchal society she was surrounded by is more than impressive. At a very young age, her leadership skills and passion for helping people caught the notice of her father who then carefully guided her through her long and difficult journey through social impact and growth.
By the time she was 18, her achievements garnered the award for Best Case Representative at the Relief Internationals annual symposium in Gender Equality. Not one to rest on her laurels, Hezha went on to found her own organization (American Private Center) at the age of 22. With funding from the U.S. Department of State, the organization started helping young girls and teenagers learn English and equip them with necessary skills through personal and career development programs. Such skills proved to be crucial to breaking the shackles imposed by a male-dominated society. Recognizing her good fortune in having a father with an open mind and supportive nature, she works tirelessly to be the support to other girls who might not be as fortunate in their journey.
A feather in her cap is her recent organization of the very first Kurdish study trip to Germany in 2014, which was funded by the DAAD organization and Qaiwan Group. Under her guidance, fifteen electrical engineering students went to study Renewable Energy in Germany. The resounding success of this first attempt resulted in the trip being constituted into an annual event that attracts bright students from different majors every year. In addition to leading the UIn the long term, Hezha hopes to travel the world as a Global Citizen and equip herself with the skills necessary to change the oppressive environment in her beloved country.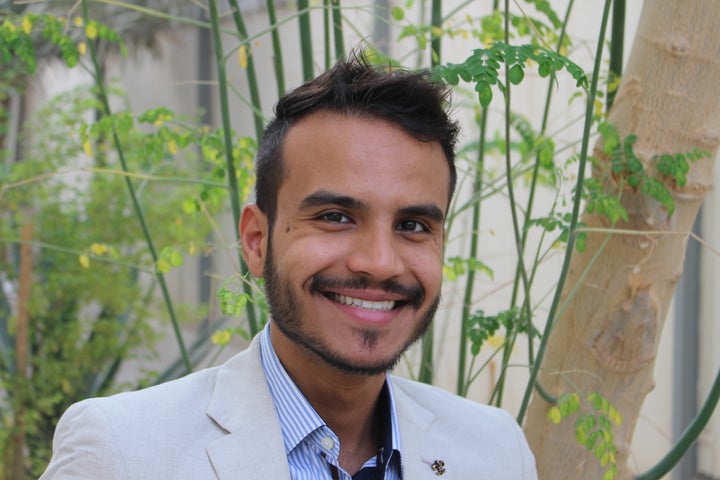 Dr. Hamad, 26 is a young dentist from Saudi Arabia with a passion to empower youth and impact communities both locally and internationally. The Saudi demographic distribution leans toward the age group of 25 and under (61%). This makes his role as a Saudi youth delegate that much more crucial to shaping the future for youth, in alignment with Saudi Arabia's vision for 2030. He found it hard not to be overwhelmed with the powerful momentum of the UN Youth Assembly that attracts almost 1000 youth delegates from 85 different countries to New York City. His experience at the Youth Assembly and the Sustainable Development Leadership Seminar provided him with extremely valuable opportunities to learn and share with his peers from around the world, contributing to his enlightenment and motivation.
The current generation of Saudi youth is connected via social media and online platforms that have greatly elevated their capacity to interact, learn and share with the local and international community. Although they are prepared to make the changes necessary to develop a high and sustainable quality of life, the vigor stays latent until society succeeds in inducing the kind of enabling environment that truly empowers the youth. His idea to bring positive changes to Saudi Arabia is by utilizing social media and online platforms to connect well-motivated youth with their potential mentors has proven to be absolutely crucial in helping them convert their skill, vision and ambition to tangible real-life social efforts.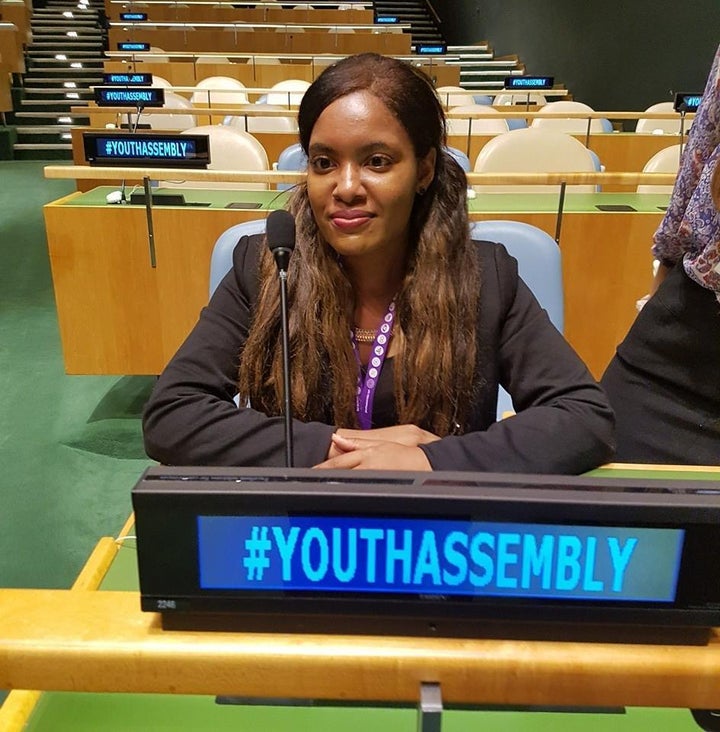 Annarose lives by the quote "I'm not qualified but what I do qualifies me". This approach to new challenges and roles that she is faced with helps her adopt an action-oriented work ethic that succeeds in getting things done. Never one to complain, she epitomizes the quote "Ask not what your country can do for you but what you can do for your country".
If you would ask her about dreams and ambitions, she would say that if your dreams don't scare you, they are probably not big enough. This is because this is her own mantra for dealing with fear, which gives her the courage to throw herself headfirst into crazy initiatives and work on ground-breaking ideas. She knows the power of positivity and that if you are truly motivated to succeed, the universe itself comes together to make it happen.
She is the founder of AIESEC in Seychelles and Vice president of Young Legal Minds. A current member of SYAH, Annarose has officially become the first Seychelloise to represent youth voices at the Youth Assembly. In her opinion, the biggest accomplishment thus far is learning how to complete five years of work in two months, and how to negotiate like you have five job descriptions. In participating in the conference and interacting with her peers, she has understood that the devotion and passion of the youth no matter their circumstances make it all worthwhile. Working in teams and appreciating others' contributions reminds us that we are not competing to see who saves the world, but by being open to simple things like just smiling at someone who picks up a plastic bag on the road.
Annarose wants youth in Seychelles to have this opportunity and not let logistics be the barrier. Therefore, her next steps are to implement the UN Youth Delegate program in Seychelles and to venture in the "Silver Lining Project" to ensure that these opportunities are available to the local youth. The most valuable takeaway from this initiative would be showing these motivated young people that in order to be solution oriented, we need to be persistent and positive in taking on our dreams and truly becoming a world citizen.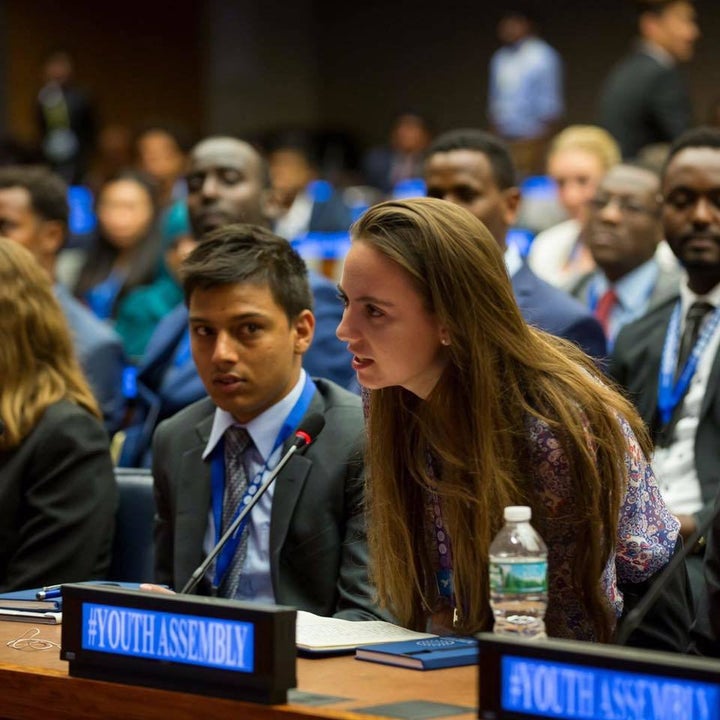 Abby Leonard, a high school senior from Indiana, works to advance the Sustainable Development Goals right from her home. Through her participation in the High School Student Advisory Committee for the It's On Us initiative, Abby works to increase awareness about the pervasive issue of sexual assault in American high schools and communities as a whole. Additionally, she works for the Victim Justice Program of the Neighborhood Christian Legal Clinic, a non-profit organization in Indiana. Through the program, she has succeeded in helping provide holistic legal help to victims of violent crimes who face serious barriers in finding proper representation, such as low-income families or illegal immigrants.
The 2016 Summer Youth Assembly was an indescribably empowering experience for Abby. Joining together with young people from seven different countries, Abby created a social venture project that empowered youth globally through an online platform that secured conditional seed funding from Fairleigh Dickinson University. Additionally, Abby was chosen as one of five Outstanding Delegates of the Youth Assembly. This honor was furthermore distinguished by her role as the youngest and only American among the five delegates. However, the most lasting and memorable take away from the Youth Assembly was not the honors or recognition but rather the passion-filled, empowering momentum that the Youth Assembly ignited. Together young people can truly change the world and the 2016 Summer Youth Assembly taught Abby just how true those words ring.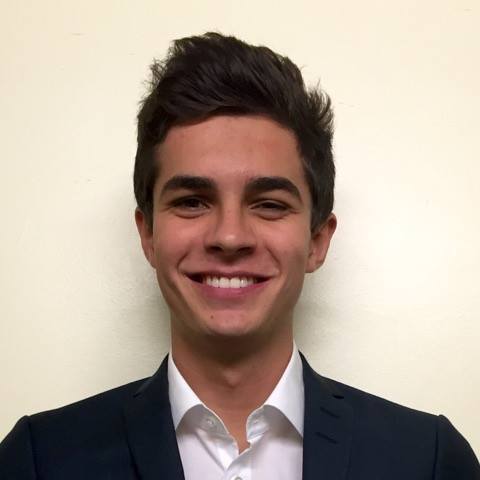 Simon's childhood as a German-Croat, has provided valuable exposure to different cultures and living conditions that aided his personal growth. After the earthquake in Haiti in 2010, He founded the charitable project 'Humboldt helps Haiti' to help the homeless children acquire food and education. In 2012, he lived on a sailing ship for one year, travelling the Atlantic Ocean, which he utilized to visit countries like Panama and Cuba to learn about the local culture and how he could improve the lives of the less fortunate. Today, Simon studies Economics at UCL to understand the differences in the quality of life both within and between countries that he has come across all his life.
Soon after high school, he completed a voluntary social service and worked for the German Federal Foreign Office and the UNESCO-Commission in China. Building on his desire to service, he worked as a German and English teacher for underprivileged children..
For Simon, meeting people from a variety of different backgrounds and nationalities during the Youth Assembly was a fantastic learning experience. He appreciated the opportunity to discuss the problems our world is facing today and engage in thought-provoking discussions and conversations with his peers. This extraordinary and exciting experience will enable us to rely on a network of collaboration and team-based success in the future. By working together, we will be able to come up with new ideas on how to achieve the SDGs, thereby having an even bigger impact on our environment and the world.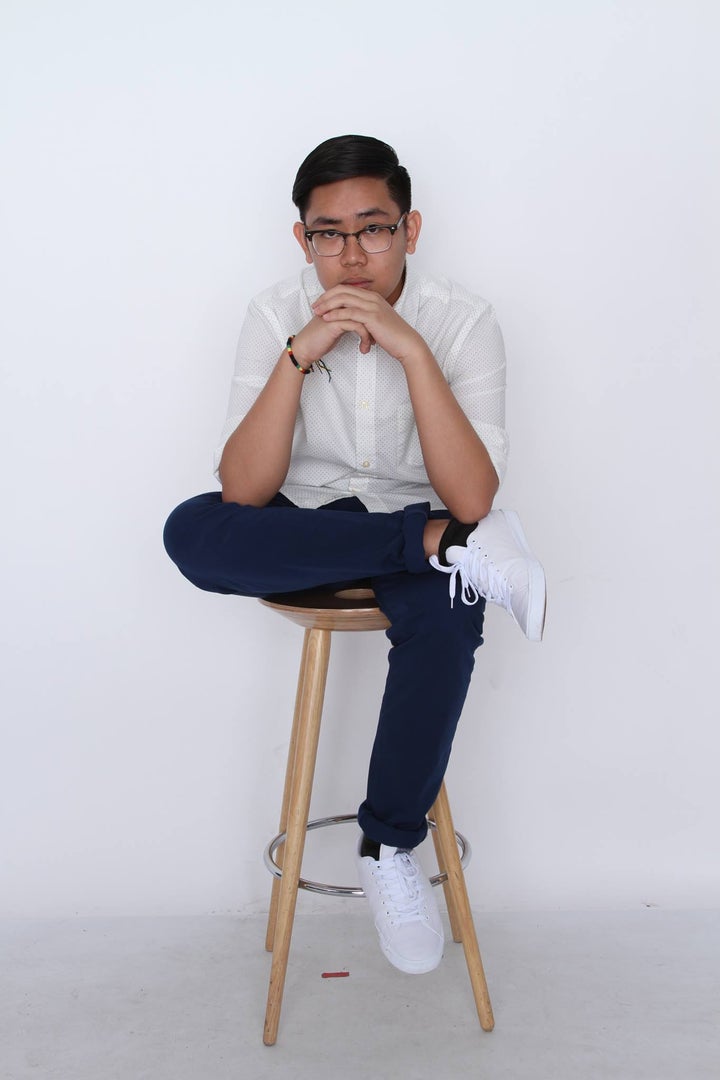 Dane is part of the Sector-Based Cluster in his university working with other organizations to help the urban poor, scholars, persons with special needs, children with chronic illnesses, and sexually abused girls and abandoned infants. He is also involved with a social enterprise which aims to empower sewers in the Smokey Mountain area and worked on a project which successfully provided sustainable solar lighting to an Aeta Community in the Tarlac, Philippines.
An experience that had a lasting impact on Dane was a kid named Leoj who suffered from a chronic illness. The two first met during Dane's volunteering stint in Kythe when Leoj was confined to the AFP Hospital. As part of his visit, He was supposed to begin his module with him but Leoj was too preoccupied with his mobile game. Instead of trying to distance Leoj from his game, Dane's mind was inspired to create a child-friendly mobile app that could be used to fulfill the goals of the module! That is how TheraPlay came in to being. It is a mobile app game which aims to provide psychosocial support to kids with chronic illnesses in hospital settings. What started off as a simple game evolved into a platform where Dane was able to integrate social support systems for these kids. However, halfway through its ideation, news had reached Dane that Leoj passed away. At that moment, he sunk into emotional turmoil because he thought he has lost everything with his passing. After being reminded by a friend that a passing of a life should not be considered lost; but as a sacrifice for the achievement of a better tomorrow. For Leoj's sacrifice, this tomorrow is a better equipped, more accessible, holistic healthcare system in his country.
Becoming part of the Youth Assembly was a humbling and grounding experience for him. In Monique Coleman's address to the Youth Assembly, he remembers hearing that if you are in a room where you feel like you're the smartest, then you are in the wrong room. It is up to us to always seek the environment that challenges us the most. He believes that the Youth Assembly is that new room for him as it truly challenged him in various levels of discourse; be it in culture, politics, state issues, development, or many other topics. It opened him up to global realities he has not even thought about could exist. The Youth Assembly was instrumental in giving Dane a renewed sense of conviction and purpose to face the challenges of his generation. It gave him breadth and depth in the understanding of the SDGs and what he could do to actualize it and move from "Yes, we can" to "Yes we did." Furthermore, the Youth Assembly brought within him a revitalized sense of hope, since he was able to meet so many inspiring people who had chosen the path to sustainable development, with many already transforming their vision into action.
Dane realizes the best catalyst for change is through getting the youth involved in their betterment. In order to accomplish this, one must become an advocate to a certain cause. In his opinion, the best way to actually do this is to share stories with each other because we are all storytellers wishing to share the stories of the various causes that we have been a part of. From the stories that we share, we could eventually form communities where stories become the pillar of values that give rise to world-changing action.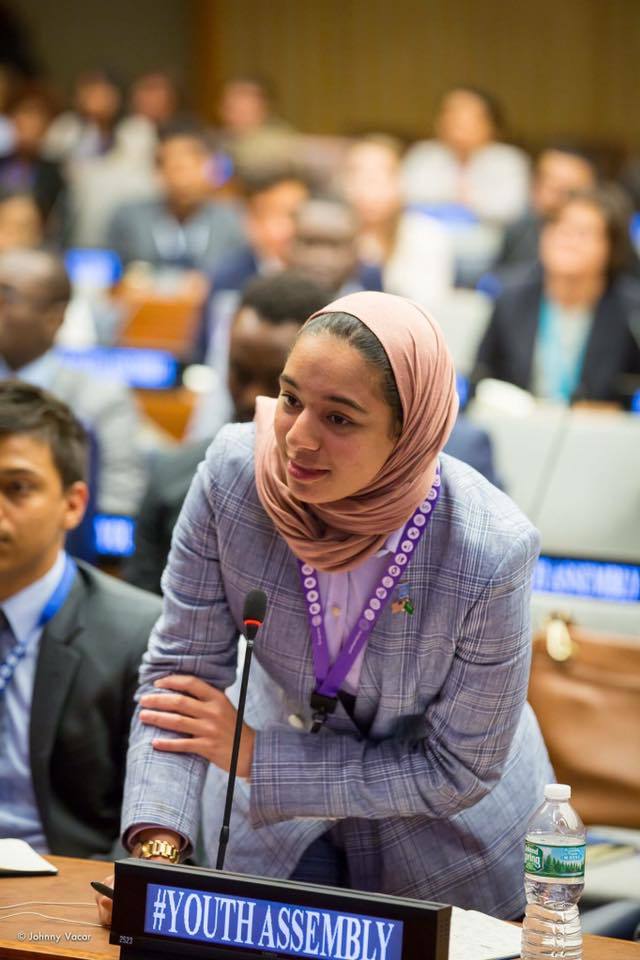 Razan is one of the outstanding delegates representing Saudi Arabia at the Youth Assembly. She is also the director of initiative #SDGAction12180 that seeks to implement the UN SDGs in Saudi Arabia and then hopefully expand to the Middle East as a whole. As a Board Member of Al-Ahsa Volunteering team, and a former member of the Council of the Youngest Journalists in Saudi Arabia, Razan has logged over 300 hours as a volunteer and around 100 in the States. She is an alumnus of the State Department's Kennedy-Lugar Youth Exchange and Study Program.
In the States, she wears the mantle of Diversity Recruitment Coordinator in the Appalachian Ambassadors Organization on campus. She is the President of the Muslim Student Association, and the Muslim student's representative on the Chancellor's Board for Diversity Recruitment and Retention. She believes that our present is the future we dreamed of in the past. In staying true to her belief, she lived every second of the Youth Assembly with love and happiness. The assembly provided her the environment to gain so much knowledge to invest into her projects.
As she settles back into her daily life, she can't help herself but remember everything about the UN Youth Assembly. She is going to be committed to the 17 Sustainable Development Goals and is committed to keeping all her team members accountable to each other in the implementation of the SDGs. The future has so much for her, but so does the present. Echoing the thoughts of Ban-Ki Moon, she believes our generation is the first one that can end world hunger, and the last one that could stop climate change. She is the leader of today, and she hope to continue to work together as "Glocal" citizen of this planet to do more and do better.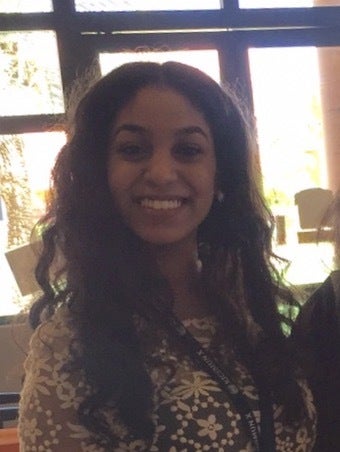 A native Khartoum Sudan, 18-year old Ilham Abdalla Tagelsir Ali is currently completing the International Baccalaureate Diploma Program at Khartoum International Community School. Having participated in multiple local and international MUN conferences as a delegate, ICJ judge and Secretariat member, she is no stranger to leadership. She is also Vice President of her school's Senior Student Council, a peer mentor, and a member of the 'She Learns' initiative that funds local girls' tuition and has also interned with a local constitutional lawyer. She is deeply interested in developing a better living environment in Sudan for future generations, shaped by a healthy, outspoken and fair atmosphere.
In her opinion, the key to achieving the Sustainable Development Goals is to "speak out".. By encouraging the youth to speak out in an inherently failed state like Sudan, the seeds to development can be sown. "The Youth Assembly offered me the knowledge needed to begin working on the UN Sustainable Development Goals, but without awareness, no progress can be made", said Ilham. As a recipient of the Top Five Outstanding Delegates award at the 2016 UN Youth Assembly, she hopes to show people how they can contribute to the development of a prosperous Sudan. By using newly acquired knowledge combined with the awareness initiatives across the country led by the youth, she knows change can be initiated, sustained and executed.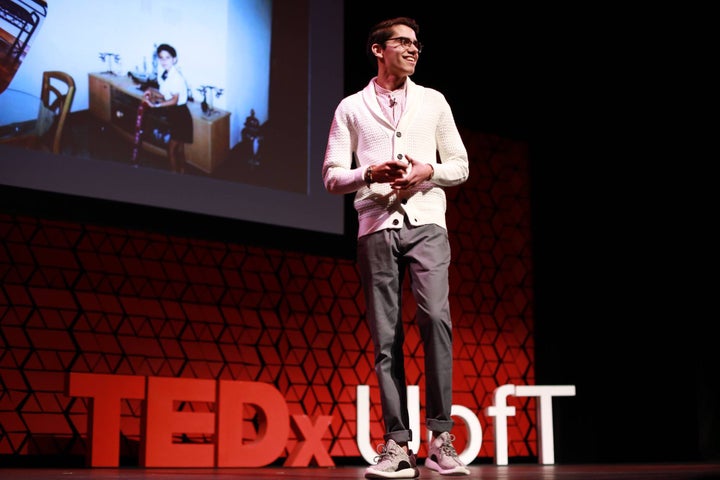 As a recipient of Canada's Top 20 under 20 Award and an appointed UN Youth Ambassador to Canada, Manu feels a great sense of duty to give back to his community. Thus, it was an honor to represent Canada at the 2016 UN Youth Assembly. Beyond the meaningful discussions that were carried out on topics ranging from education to poverty, Manu says that the best part of the conference had to be meeting young people from across the world; each with their successes and stories to share. Using the network he has established, Manu hopes to bring together the YA delegates in the capacity of a council that can develop micro solutions to macro problems. He also will aim to spread his creation, the World Youth Fund to various countries with the help of the people he met. Through this initiative, he is confident that so many young entrepreneurs in both urban and rural areas across the world can gain access to resources beyond capital to develop their ventures and implement the change that they want to see in their world.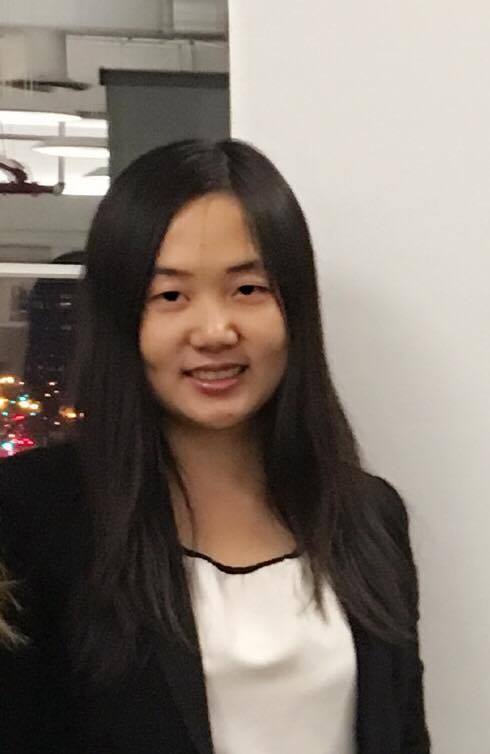 Xiaoyue is the Founder & CEO of Aeo, a social venture that combats the severe health effects of indoor air pollution in China. Aeo achieves this through building and maintaining a network of indoor air quality monitoring systems and providing this information to people. This epitomizes 'citizen science' and helps people make better informed decisions on where to go, live or work.
As one of the many delegates from China, Xiaoyue stood out the most by winning The Resolution Project Fellowship that empowers young global leaders to solve the world's most pressing issues. For Xiaoyue, the three days she spent at the Youth Assembly at the United Nations was one of the most amazing experiences she has had. The youth delegates from different countries that she met at the Youth Assembly also inspired her no less than the wonderful speakers. Knowing that her peers care deeply about the problems of the world and are actively seeking and implementing solutions to those problems gives Xiaoyue tremendous courage to firmly work on her own path for social change.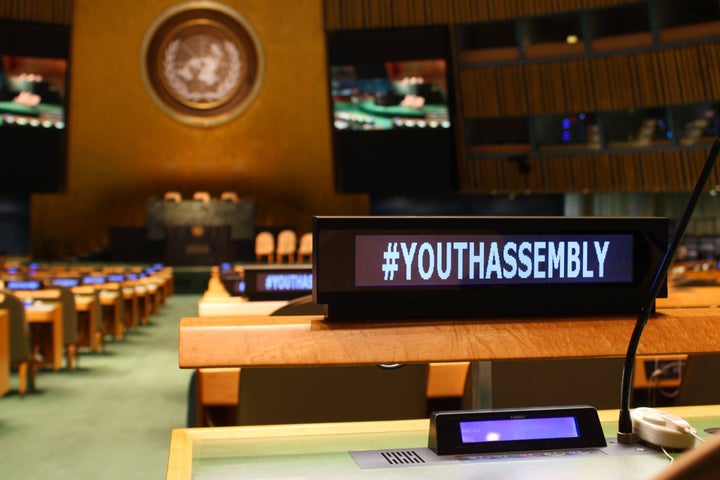 All in all, the Youth Assembly was a huge, resounding success that showcased new initiatives, discussed the progress of current projects and kicked off social entrepreneurship. The Resolution Project's seed funding and mentorship will also prove instrumental in equipping the social venture winners to greatly impact their communities around their work around the world.
One thing is certain; these outstanding young leaders are ready and capable of solving the most pressing issues facing the world NOW.
Jean Paul Laurent is the Founder & CEO of the Unspoken Smiles Foundation | Award Winning Social Entrepreneur | Published Author | Blogger | Ballroom Dancer | Philanthropist | Public Speaker | Executive MPA Candidate - Columbia SIPA |