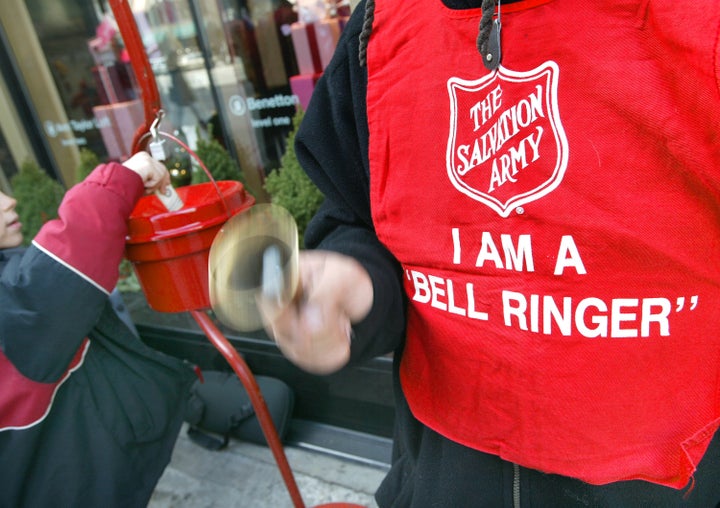 This past weekend I was asked to be a speaker at the HOBY-NCA 2012 seminar, focusing on giving back and non-profit work. HOBY's mission is centered around working with high school students to inspire and develop a global community of youth to lead a life dedicated to leadership, service and innovation.

As I prepared for my speech, I tried to remember back to my high school years to get a perspective on where these kids where coming from. As I began to reminisce, at first a little shocked that it was hard to remember high school all together, I recalled how foreign of a concept the HOBY mission was for me in my own tumultuous high school experience.
When I arrived at the HOBY-NCA 2012 seminar, waiting to give my talk, I watched the 50 plus high school age students interact. Hearing their conversations, as they bounced around the room with such effortless energy, I was transported back to that time, reflecting on how it felt to live in the moment with such sheer exuberance for life. But, most importantly, I remembered how naïve I was at that age, how unengaged I felt from the big picture problems of the world and how much I wish I was taught about how the world really works. Sure, we learned current events, but what we were not taught was to critically think about how we would respond when it was our turn to help solve those problems. We were taught how to do math, read and write, but not to lead change or identify the areas that needed to be changed.
As I started to give my speech, my tone quickly shifted from what was going to be an idyllic talk on how good it feels to give back to a more realistic view of the world today. I focused on the problems and reality of the world we live in today from non-profit, pop culture to politics; hammering home that it will be up to today's youth to help solve these problems to really make a difference. One thing that I have really learned to appreciate from my graduate school experience so far at Georgetown University McDonough School of Business is how candidly the professors talk to us in class about the world and issues at play around us. We learn through analyzing case studies, critically thinking how we would solve the problem, learning from other students and their approaches, as well as the professor. There is no bias or any partisan undertones, it is direct and based in actual reality. I used this tactic to speak to these students with my own candid advice on what I have learned so far from my mistakes and successes in life and how to truly make a difference. My three main take ways I tried to convey on giving back were:
1) Do your homework! No, not just for school, but also before you pick a non-profit that you want to devote your time and energy to support. Visit websites like Charity Navigator and Guide Star to find out how effective a charity is in utilizing the donations they receive. There are thousands of charities out there, big and small; an important lesson to learn is that not all charities are being run efficiently. The best way to give back is to choose one that you've fully vetted and will use your support to transparently fulfill their mission.
2) The non-profit world needs you! It was not until starting a graduate business program focused on leadership that I began to fully understand how badly the non-profit sector needs skilled and talented professionals with leadership skills to re-engineer the way many non-profits are run to positively create change. Non-profit work is typically a passion-based business; there is a desperate need for talented professionals to enter the field with skill-sets in leadership that are able to transform organizations in order to make an authentic difference. Change your view on non-profit work to see how you can contribute your talents to transform an organization as a whole, bringing your talents to the table to re-engineer it. Don't make the mistake in thinking you will just start a new non-profit, there are thousands of incredible non-profits already in existence and I am sure there are many that are focused on the work that matters to you personally. Instead of starting a new non-profit, help to transform one that needs your skill-sets and talents to lead it to become more efficient and successful.
3) You are as strong as your network! In response to one student's question: "If there is a charity I want to help that is half way across the world and I can't physically be there, how can I help at all?" What this student did not realize was just how much of a help you can be to a charity by becoming an informal Ambassador for them by utilizing your own social media presence to promote and support their work. Facebook and Twitter have significantly changed for the better the ways that individuals can support a charity. Now anyone can decide they want to help a charity that is half way across the globe and post about their work, solicit donations and further their mission. Social media is so much more than posting status updates about the cool party you attended last night or the new handbag you just bought; grow your own network to help further your voice on behalf of your chosen charity. My advice on this relates to #1; do your homework and in addition, don't water down your voice and commitment by picking more than one or two charities to promote. You don't want to be that Facebook friend who posts about a different charity every week. After you do your homework, pick one or two non-profit organizations that you believe in, and then fully stand behind them by promoting their good work and soliciting donations for them to make a genuine impact.
Something else that I realized during my talk was that these students might not fully realize that they are the hope for a better future for this world. Something I never remember being told (directly or even indirectly) in high school was how much the world was counting on us to solve the problems that the adults created. There was no call to action in my own high school experience. Looking at the faces of these brilliant young people, the one thing I wanted these students to walk out of that room with was a feeling of empowerment. I want them to believe that we, the adults (beyond their parents and teachers), are willing to invest all that we can in them to prepare them to lead and solve the world's problems. Without this call to action, how else can we inspire and motivate the next generation to, when it is their turn, get in the game to make the world a better place. Whether it is working on Wall Street or for a non-profit organization, today's youth have to prepare to not just participate in the work force, but to become change makers, transforming it all for the better.