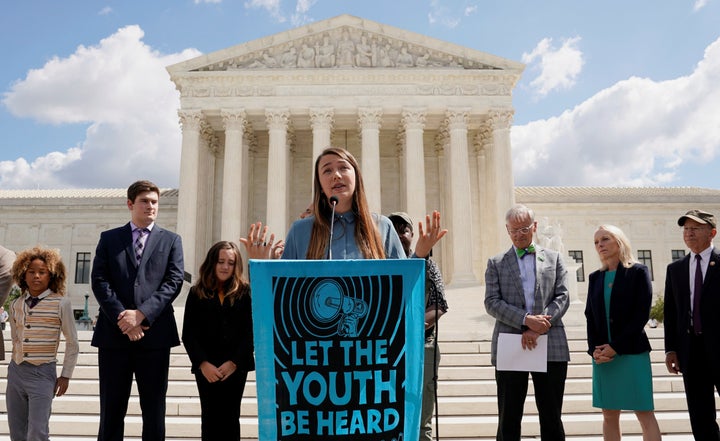 A federal appeals court on Friday dismissed a landmark climate justice lawsuit that 21 children and young adults from around the country brought against the federal government.
In its 2-1 decision, the 9th U.S. Circuit Court of Appeals in San Francisco acknowledged the gravity of the climate crisis but ruled the case lacks legal standing to proceed to trial.
"Reluctantly, we conclude that such relief is beyond our constitutional power," Judge Andrew D. Hurwitz wrote in his opinion. "Rather, the plaintiffs' impressive case for redress must be presented to the political branches of government."
The lawsuit, called Juliana v. U.S. and filed by the nonprofit Our Children's Trust, asserts that the federal government is violating the plaintiffs' constitutional rights to life, liberty and property by promoting fossil fuel production and failing to take action on climate change. Originally filed in 2015 against the Obama administration, the lawsuit later shifted to the Trump administration, which has worked aggressively to derail U.S. actions to combat climate change and to boost domestic fossil fuel production as part of its "energy dominance" agenda.
"We are suing because none of us and none of you have time to wait," Kelsey Juliana, an activist from Oregon and the lead plaintiff in the case, said at an event on the steps of the U.S. Supreme Court in April 2017.
In a jaw-dropping dissenting opinion, Judge Josephine Staton wrote that "the government accepts as fact that the United States has reached a tipping point crying out for a concerted response—yet presses ahead toward calamity."
"It is as if an asteroid were barreling toward Earth and the government decided to shut down our only defenses," she added. "Seeking to quash this suit, the government bluntly insists that it has the absolute and unreviewable power to destroy the Nation."
Our Children's Trust vowed Friday to continue its legal fight by asking the full 9th Circuit to review the decision.
"The Juliana case is far from over," Julia Olson, the nonprofit's executive director and chief legal counsel, said in a statement. "The Court recognized that climate change is exponentially increasing and that the federal government has long known that its actions substantially contribute to the climate crisis. Yet two of the judges on the Panel refused to set the standard for redressing the constitutional violation, to protect our Nation's children. The standard is a question of science that should be determined at trial."
Popular in the Community