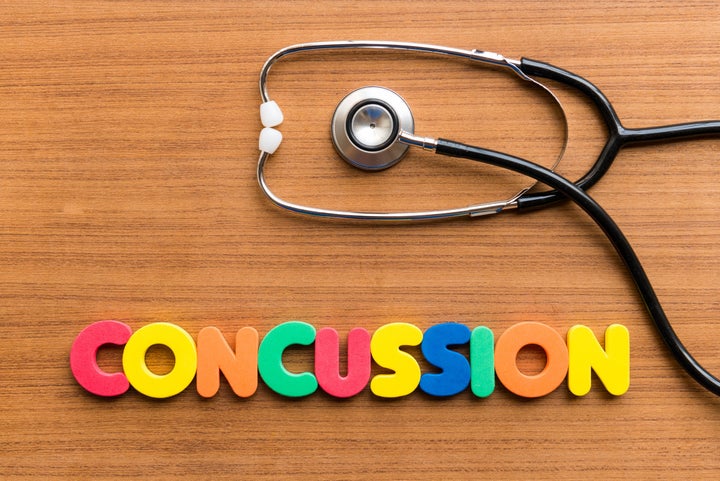 A widely publicized new study in the journal Pediatrics has reignited concern about concussions in children and young adults. According to what the study authors call "the most accurate and precise estimate to date," between 1 and 2 million concussions related to sports and recreation occur annually in Americans 18 or younger, and between 500,000 and 1 million of those concussions go untreated. That this form of traumatic brain injury, which can have long-term clinical repercussions, is so common in our youth raises many questions for anyone concerned with the nation's health. We at FAIR Health decided to answer some of those questions by researching our database of over 20 billion privately billed healthcare claims, the largest such repository in the country.
According to FAIR Health data, as represented in a recently released infographic (see below), concussion diagnoses rose 500 percent for children and young adults under age 22 from 2010 to 2014. That highly significant increase can likely be attributed to increased reporting associated with the wave of state laws regarding youth sports-related concussions enacted since 2009. According to the Associated Press, there are now youth concussion laws in all 50 states and the District of Columbia, although they vary in strength. Massachusetts, for example, which has strict regulations requiring reporting of head injuries and suspected concussions, is one of the states with the highest incidence of concussion diagnoses.
September and October are the months with the highest incidence of concussions for children and young adults under age 22, according to FAIR Health data. Those months correlate with the start of the football season. Although boys in general are more likely to have concussion diagnoses than girls, September and October also are the months when the ratio of males to females with concussion diagnoses is the greatest.
Among people under age 23, nearly half (46 percent) of all concussions occur in the age group 15 to 18 ― roughly the high school years. That suggests that high school sports may present the greatest risk for concussions, followed, in order, by middle school sports (ages 11 to 14) and college sports (ages 19 to 22). Concussions can occur, however, at any age. Indeed, an interesting finding was that the greatest disparity between girls and boys occurs in the age group 5 to 10, when the percentage of concussions diagnosed in boys is more than twice that in girls.
When we look at the 13 states with the highest volume of concussions, another interesting gender-related finding emerges. Boys have more concussions than girls in all of those states ― except Pennsylvania, where concussion diagnoses in girls outnumber those in boys by 51 to 49 percent. In Connecticut, the gap between girls and boys is small ― respectively, 48 to 52 percent. Those are states where girls' sports are popular, including field hockey, ice hockey, lacrosse and soccer. In states where football dominates, such as Texas, Florida and California, boys are especially likely to have more concussions than girls.
We hope that presenting these facts about youth concussions will contribute to greater awareness of and improved efforts to mitigate this public health problem.