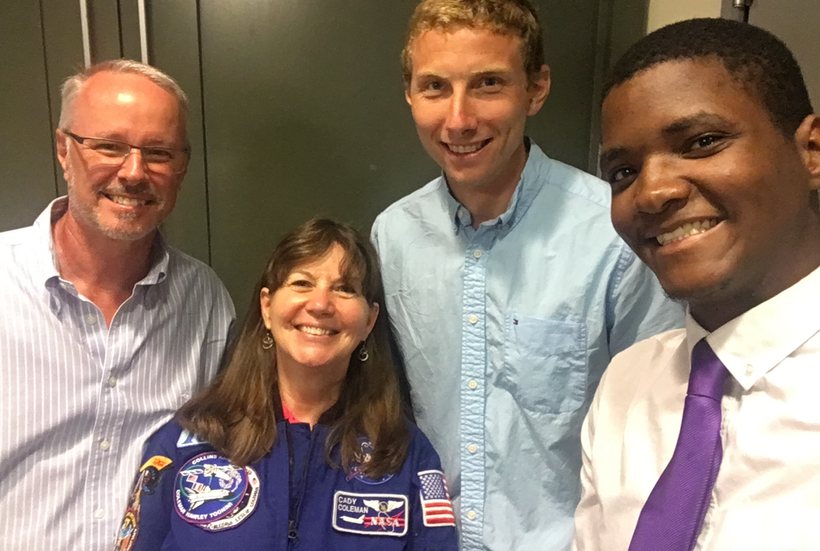 This past weekend was the 10th annual Boston GreenFest, a celebration organized by the Foundation for a Green Future in collaboration with the City of Boston. SecondMuse Digital Storyteller Matt Scott was in attendance, co-facilitating a conversation on Charlottesville, racial equity and resilience alongside Dr. Atyia Martin, Boston's Chief Resilience Officer, and co-moderating a panel on leadership and entrepreneurship at the International Youth Summit. In today's story, Matt reflects on his takeaways as it pertains to youth engagement and innovation.
State and city leaders, sustainability experts, students, and citizens of all walks of life converged on downtown Boston for the 10th annual Boston GreenFest, a zero waste event focused on promoting a healthier, more sustainable world. A staple in the city of Boston, the event was filled with a palpable air of excitement as, in spite of the beautiful weather outside, people convened at Boston's Faneuil Hall for EcoForums on topics like racial equity, local food, transportation, and green tech trends.
As part of the event's International Youth Summit, young people from as far away as China, many of whom were taking time out of their summer vacations, opted to join the dialogue on climate change and the role youth play.
Among them was Jeremy Fryer-Biggs, a panelist at the Summit and co-founder of Evaptainers, a LAUNCH Food innovator. While years removed from school, Jeremy knows well that summer vacation is not the only barrier to young people showing up and innovating.
"People tend to write you off a bit when you look young," Jeremy reflected. "Likewise, the investment community is generally averse to risk… When you are younger, a more limited track record can be a bit of a handicap. Also, it's a cliche but building a great company requires having a great network… When you are just starting out, you haven't forged many of these relationships yet and that makes everything much tougher."
In the face of these challenges, Jeremy and his co-founders Spencer Taylor and Quang Truong created Evaptainers to address food spoilage and its massive social and environmental impacts. The UN estimates spoilage rates at as high as 45% for fruits and vegetables. Evaptainers' EV8 technology combats that issue by providing the world's lowest-cost refrigerator, powered by evaporation. The Boston-based innovation aligns with a push by the city of Boston to reduce greenhouse gas emissions 25% by 2020.
As the city prepares for the impacts of climate change, Boston's Chief Resilience Officer Dr. Atyia Martin is particularly focused on preparing communities of color, who are disproportionately impacted. Following the release of a resilience strategy earlier this year, Dr. Martin convened A Conversation About Resilience, Race and Equity in order to continue the dialogue.
"When developed inclusively, community engagement practices can create opportunities for all Bostonians to have a stronger voice in how their city functions," reads the resilience strategy Dr. Martin shared with attendees. "By creating these opportunities, the City will be able to build and sustain public trust, and ensure that policies and programs are more equitable for all residents."
The conversation, which I facilitated alongside Dr. Martin, was a chance for the community to reflect on recent racial tensions in Charlottesville, Virginia and engage in collective learning to inform the creation of resilience citywide. Participants spoke about supporting communities of color who are disproportionately affected by inequities, how best to move from discussion to action, and the general political and social climate around issues of racial equity and resilience. What shined through was an urgent and deeply personal need to find solutions to these issues in the face of our local and national challenges.
While the insights from the discussion were plentiful, one key lesson from the discussion was that it is necessary to design solutions in partnership with residents young and old, of a variety of races and backgrounds, to ensure collective buy-in and collective action.
I asked SecondMuse Managing Partner Carrie Freeman about where the work we do at SecondMuse fits into the conversation about community engagement and racial equity, especially in light of Charlottesville: "Now, more than ever, is the time for us to pause and acknowledge the importance of empathy, universal participation and inclusivity in our approach to moving our communities forward. We believe our country and world are more prosperous when we put empathy and inclusion first and work together to put an end to all forms of prejudice, including racism."
At the International Youth Summit, Jeremy of Evaptainers spoke to other steps the innovation community could take to limit barriers for young social entrepreneurs. His first tip was to reach out to young people in order to demystify the process of bringing a social enterprise to life, equipping them with the basics to know where to begin. His second tip was to push them beyond ideation to action.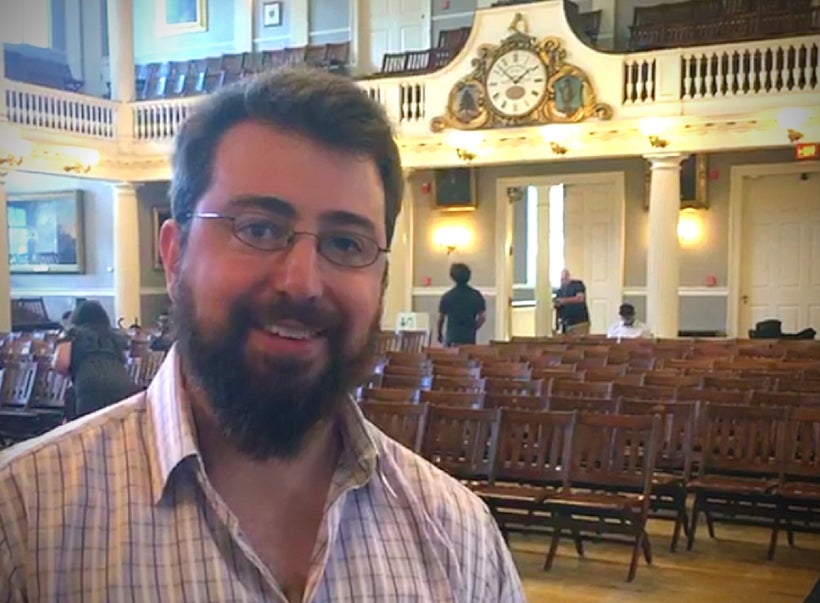 "Encourage young people to take the first step towards implementing their vision," Jeremy exclaimed. "If you are excited about starting a company or program, find the simplest, cheapest way to bring it to life and don't just talk about how great it would be if it happened -- do it."
The LAUNCH innovator and Evaptainers co-founder underscored this advice with an important lesson for programs in search of engagement by young entrepreneurs: "The hardest step to take is frequently the first one and I think programs could do more to help young entrepreneurs take that first step in a safe and controlled way."
While it's clear that spurring inclusive youth participation, or participation overall, is not formulaic, at Boston GreenFest, we took a critical step by beginning a conversation about how Boston and cities worldwide can get the next generation of changemakers on board.
At SecondMuse we build purpose-driven networks using innovation to tackle the complex challenges of our time. We are doing this work in communities, cities, and countries around the world. We help organizations solve systems-level grand challenges, governments more effectively utilize their resources and connect with citizens, and corporations leverage their strengths and break silos to solve complex problems. We have implemented projects in six continents and worked with organizations such as NASA, Intel, Nike, NYCEDC, IKEA, USAID, the World Bank, the US Department of State, the Australian Department of Foreign Affairs and Trade, and the City of Melbourne.
REAL LIFE. REAL NEWS. REAL VOICES.
Help us tell more of the stories that matter from voices that too often remain unheard.
This post was published on the now-closed HuffPost Contributor platform. Contributors control their own work and posted freely to our site. If you need to flag this entry as abusive,
send us an email
.