As Super Bowl week draws more attention to brain injuries in professional sports, a bipartisan group of federal lawmakers introduced legislation Thursday meant to help reduce the dangers of concussions in youth sports by bringing accountability and oversight to sports equipment manufacturers that claim their products prevent the injuries.
The Youth Sports Concussion Act, sponsored by Sens. Tom Udall (D-N.M.), Amy Klobuchar (D-Minn.) and Richard Blumenthal (D-Conn.) and Reps. Bill Pascrell (D-N.J.) and Tom Rooney (R-Fla.), would help establish safety standards for protective sports equipment, which currently receives little oversight from government agencies.
The legislation would tackle what some have referred to as the "concussion industrial complex," in which sports equipment companies, aware of rising concerns about brain injuries in sports, have flooded the market with products like new helmets, mouth guards, sensors and other protective equipment that claim to reduce the risk of concussions despite little research to prove their effectiveness.
The bill would target such claims by allowing the Consumer Product Safety Commission and Federal Trade Commission to level civil penalties against companies that falsely market a product's ability to reduce concussions or prevent other sports-related injuries.
"Some of these safety claims are just too good to be true," Udall told The Huffington Post. "You can't stand up and say to an athlete, 'Oh, put on this headband and you won't get a concussion.' That just doesn't hold water."
"The important thing here is educating people about what the risks [of concussions] are," Udall continued. "So that's what we're trying to educate people on, and make sure that these manufacturers of equipment aren't trying to prey on people's fears, because frequently that's what they're doing."
In a 2014 study, the National Academy of Sciences found little evidence that football helmets or other related equipment can reduce or prevent concussions. Still, with little oversight from federal authorities, the claims persist, and Udall worries that they have created a false sense of security among parents, athletes and coaches who may believe the equipment keeps youth athletes safer than it actually does.
"Athletes, parents and coaches have told us that false safety claims by helmet and other manufacturers are causing them to take unsafe risks," Udall said. "The concern is that this will actually lead to more concussions, not fewer concussions."
A Senate committee approved a similar version of the legislation in 2014, but the bill never received a vote in the full chamber.
There are signs now, though, that Congress is increasingly concerned about concussions and other safety issues in youth sports.
The new legislation has the backing of all five of America's major professional sports leagues, their players unions and the NCAA, as well as organizations like the National Athletic Trainers' Association.
Udall believes the increased awareness of concussions -- particularly as the Super Bowl approaches and as new findings of the degenerative brain disease chronic traumatic encephalopathy, or CTE, in former football players are revealed -- could help his bill receive more consideration in Congress.
"There is more of a sense of urgency to do things now on the Hill," Udall said. "If you have strong civil penalties that would make a big difference. … We want them to be aggressive, to be out there and push hard and let people know that they're not going to let these false claims be so pervasive."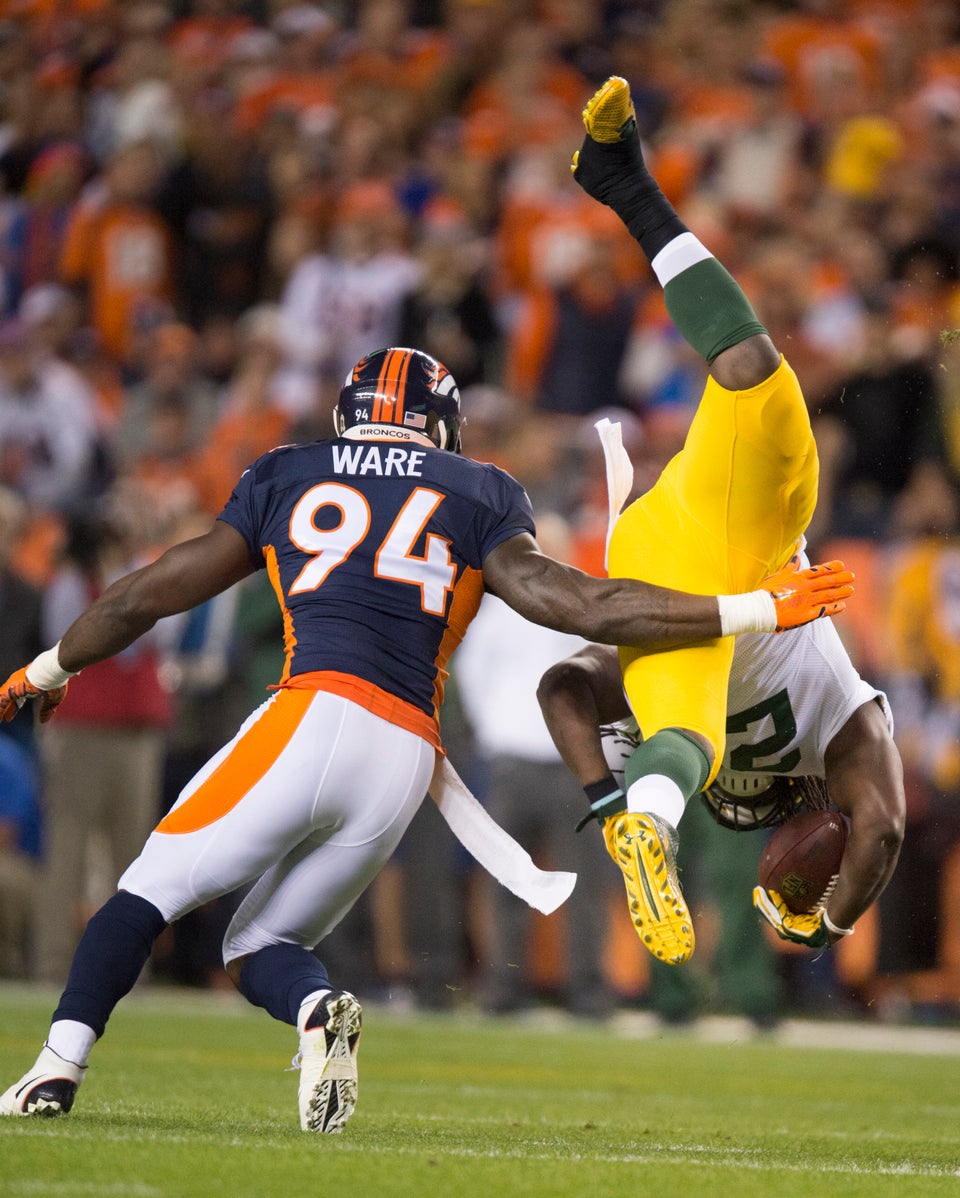 Amazing Photos From The 2015 NFL Season
Popular in the Community