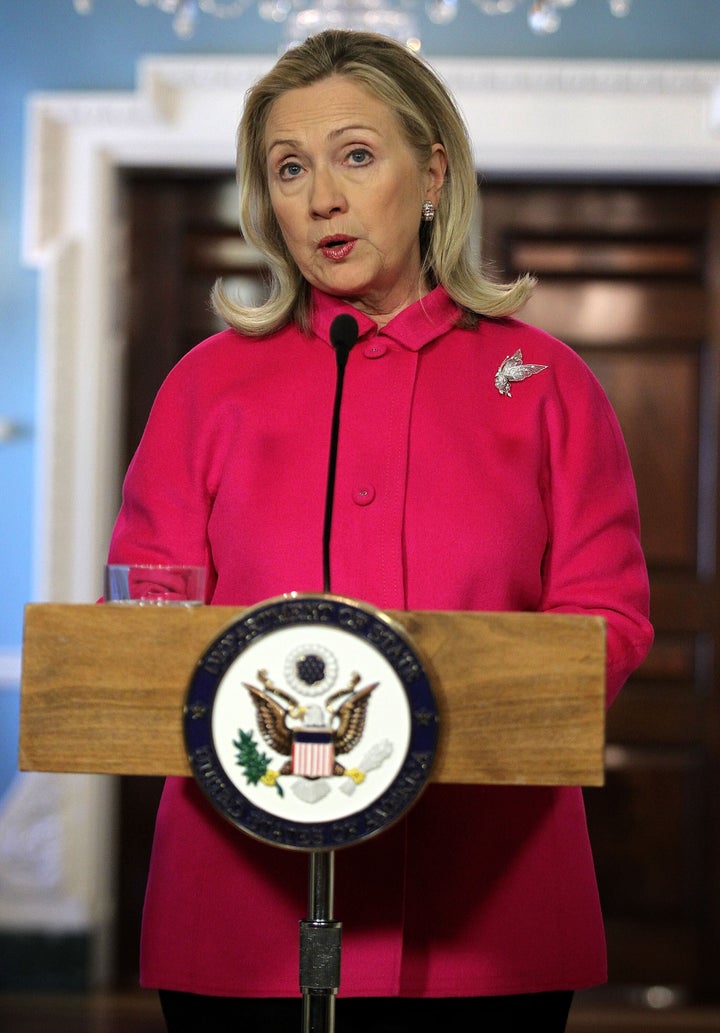 Secretary of State Hillary Clinton spoke in Tunisia this past weekend about how the aspirations and needs of young people present a crucial challenge for our country, Tunisia, and nations across the world.
"It will be the young people of Tunisia who determine what the future will be," Secretary Clinton told a roomful of Tunisian youth.
The State Department's renewed youth focus and the fact Secretary Clinton chose Tunisia for her speech represents their response to the Arab Spring and young people's increasing leadership role in politics.
"Young people are at the heart of today's most important strategic challenges," said Secretary Clinton, "I've fought for years to put women on the international agenda. It's time to put youth there too."
The State Department is practicing what they preach by appointing 24-year-old Ronan Farrow as Secretary Clinton's Special Advisor on Global Youth Issues.
In addition, Secretary Clinton said that the U.S. is not only creating a global youth alliance to promote youth jobs and entrepreneurship but also, "forming youth councils at our consulates and embassies to have direct contact with young people."
The State Department understands that they will make a larger impact by consulting and empowering young people.
Yet this speech (or the initiatives it contains) shouldn't be taken as the solution to empower young people -- it is a first step. If the United States and the State Department are serious about properly empowering young people, there is more that needs to be done to achieve this goal.
Young People on U.S. Delegations: Global conferences on topics that affect young people -- from development to the environment -- are happening all over the world. U.S. youth need to have a presence to develop connections with each other and bring the viewpoint and solutions of the generation that is going to inherit responsibility for the problems we face today.
The U.N. has an established program for youth delegates to the U.N. Generation Assembly in which the U.S. does not participate. Another prominent example is the upcoming Rio+20 Summit of the United Nations Commission on Sustainable Development where countries are encouraged to have young people on their delegations. The United States however, is not currently planning to have young people attend.
A New State Department Commission on Youth Issues: The commission would be an official federal advisory council comprised of both youth and adults from youth-serving organizations. It would be advantageous to coordinate the work of youth at the State Department with outside efforts to ensure a greater impact and bring a voice for young people within the department.
A Presidential Youth Council: If Secretary Clinton is really serious that young people should have a voice in the future of their countries, she should work with President Obama to establish a Presidential Youth Council. We must truly lead by example and make sure that here in the U.S. our young people have a voice in the future of our country.
Secretary Clinton's Tunisia speech is only the first step in creating a country and world that empowers the next generation.
Calling all HuffPost superfans!
Sign up for membership to become a founding member and help shape HuffPost's next chapter