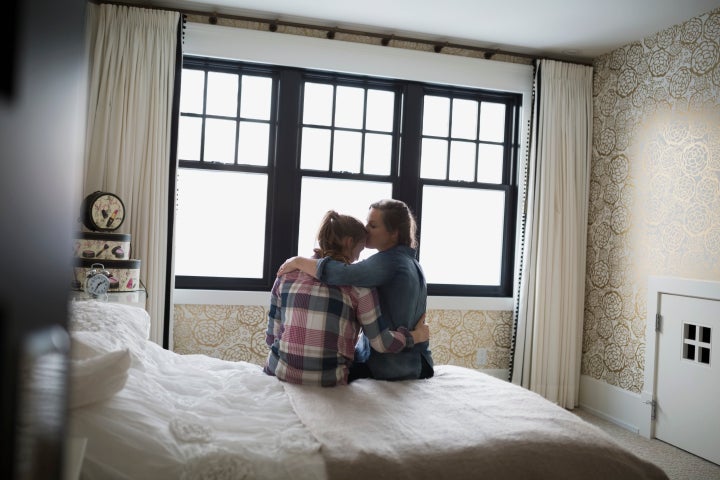 A new report is painting a bleak picture when it comes to teens' mental health, as well as their access to professional support for those issues.
Data published by the nonprofit Mental Health America shows that rates of severe youth depression have increased from 5.9 percent to 8.2 percent over a five-year period. Half of those screened between the ages of 11 and 17 reported having thoughts of suicide or self-harm throughout the course of a week. South Dakota was the state that ranked the "best" in terms of good youth mental health. (The data measured access to treatment as well as prevalence of mental health conditions.) Nevada was ranked as the "worst" state.
Researchers collected public mental health data from each state between 2010 and 2015 (the most recent years of available information) to examine the state of mental health across the country. While they found some dizzying statistics about how adults are faring ― for example, 57 percent of people with a mental disorder did not receive proper treatment over the study period ― researchers were most alarmed by the findings surrounding youth mental health.
"I feel like it's only something people have started to talk about in the last couple of years, if that," Theresa Nguyen, vice president of policy and programs at Mental Health America, told HuffPost. "We're starting to see data come out that shows not only are youth struggling significantly, but the numbers indicate ― like in our current report ― that the trend is getting worse."

How access to treatment is failing young people
Although access to services and insurance increased overall from last year's report, researchers say there's still not enough people receiving the care they need. This is especially true for teens: More than 76 percent of young people studied who had a major depressive episode ― which equated to approximately 1.7 million kids ― did not receive proper treatment for the issue.
Mental health treatment, whether it be therapy, medication or both, is the most effective way to manage a mental illness. Experts say that in extreme cases, treatment can also mean the difference between life and death.
"I wish I could say the mental health of our children is improving. Our report shows the opposite," Paul Gionfriddo, president and CEO of Mental Health America, said in a statement. "Far too many young people are suffering ― often in silence. They are not receiving the treatment they need to live healthy and productive lives ― and too many simply don't see a way out."
What needs to be done
Experts say parents play a pivotal role in changing the conversation when it comes to their kids' psychological well-being. Here are a few ways to spot if your kid is dealing with a mental health issue and how to realistically help them through it:
Look out for striking changes in behavior.
Nguyen says that drastic changes in mood ― especially in a month or a shorter period of time ― could be a sign that something bigger is at play. This can include withdrawing from social activities kids once loved, or displaying anger or sadness more than usual. Teens who might be engaging in self-harm may wear longer sleeves, even in warm weather, Nguyen added.
"That's a huge red flag," she said. "It's kind of hard because these things correlate with puberty and sometimes adults are like, 'Oh, my kid is just going through those shifts.' It gets hard for parents because this period of time is so muddy."
Talk about anything you notice.
Make your home an environment where teens feel comfortable approaching you about mental health issues, Nguyen said.
"Talking to your kid is really important," she explained. "They're really good at hiding problems ... it's really good for young kids, especially around puberty, to start having that conversation as you would with sex education."
Let them know about any family history of mental health issues.
If you or a member of your family has experienced a mental illness, Nguyen says it's vital that you bring it up with your kids. The more informed they are about their family history, the more likely young adults are to open up if they're having issues of their own.
"As scary as it is, talking to kids about your own experience is a huge thing a parent can do," Nguyen said. "Lead by example. Teenagers know a lot more than people give them credit for."
Remind your child that mental health issues are nothing to feel shame over.
Bottom line: Mental illness deserves just as much attention and care as physical illness. Negative stereotypes surrounding mental health disorders only do more harm.
"It might help to think about [a] health perspective," Nguyen said. "We wouldn't be afraid to talk and hear about cancer or diabetes. Why are we afraid to share about mental illness?"
Before You Go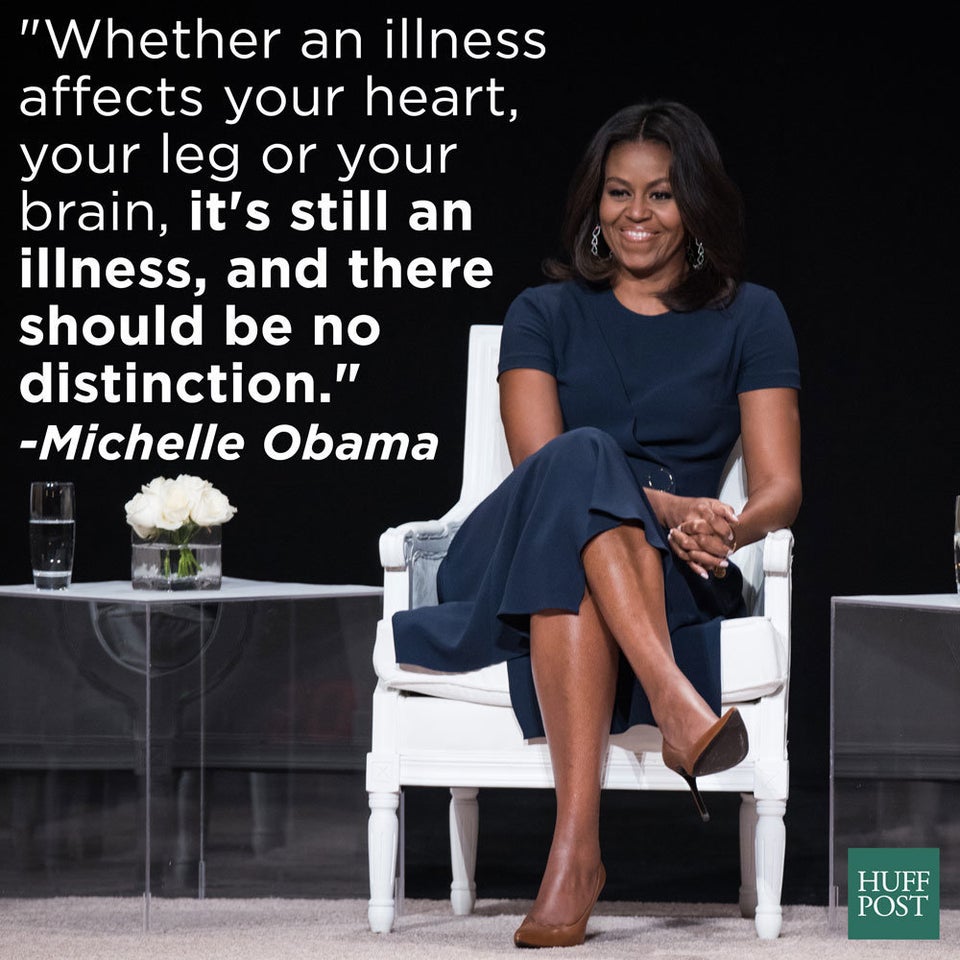 Celebrities On The Importance Of Mental Health