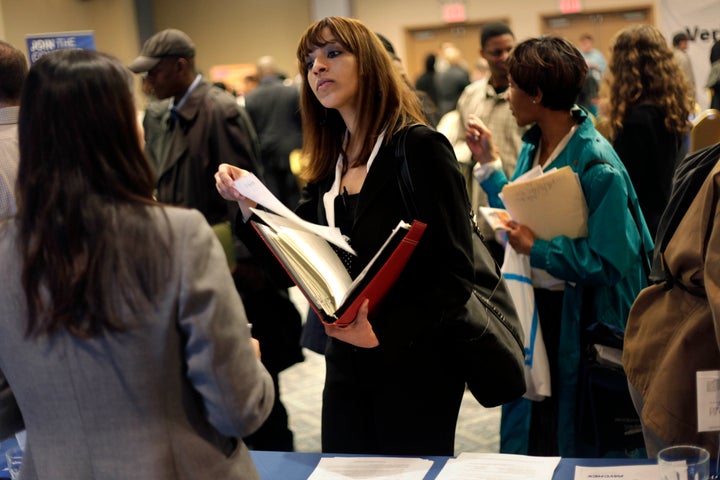 NEW YORK -- Noelle Aldrich never planned on moving back in with her parents after graduating from college.
Aldrich will graduate from Oklahoma Baptist University next Friday. Once the ceremony is over and her mother and sister board a plane home to Claremont, N.H., she and her father will make the return trip by car, with all of her belongings nestled in the backseat.
Aldrich, 21, considers herself to be a consummate planner. Possibly more unnerving than anything else, she says, is the lack of knowing what comes next.
"It's going to take me years to ever make what my dad makes now," said Aldrich, who wants to work as an elementary school teacher, but has yet to find a job. "Eventually I hope I'll get there."
Aldrich is hardly the only 20-something questioning whether or not she'll be able to build a better life than her parents. For nearly three decades, pollsters have been asking, Will today's youth have a better life than their parents' generation?
According to a recent Gallup poll, for the first time in the history, a majority of Americans now believe that today's youth will unlikely achieve the same standard of living as their parents.
Since 1983, polling organizations have posed the same question: "In America, each generation has tried to have a better life than their parents, with a better living standard, better homes, a better education, and so on. How likely do you think it is that today's youth will have a better life than their parents — very likely, somewhat likely, somewhat unlikely, or very unlikely?"
The survey broke down respondents according to age. While 57 percent of 18 to 29-year-olds thought today's youth would have a better future than their parents, optimism waned as respondents got older. For instance, only 37 percent of those 65 and older shared the same sense of possibility.
Matthew Segal, the 25-year-old president of Our Time, a national membership organization for Americans under 30 which has about 300,000 members and grows by 2,000 members each week, sees a different story in the results. He thinks that many members of his generation still believe in the social and upward mobility associated with the American Dream.
"Something that is unique and that we're still trying to figure out is in light of war, in light of a terrible recession and in light of staggering student loan debt, is why we still have this lingering sense of optimism that things will get better," Segal said.
Still, Andrew Sum, an economist at Northeastern University, doesn't see 57 percent as a reason to be overly sanguine. "You'd hope, as a country that believes in the American Dream, that those numbers for young people would really be a lot higher," said Sum. "We don't want them walking around with a rain cloud over their head, but when this many don't think they can meet mom and dad's standard of living, we should be concerned."
Sum referenced a poll released in April by AP-Viacom of Americans between the ages of 18 to 24, which indicated that young people are skeptical about the notion that life would necessarily improve with each generation. It reported that four in 10 predicted it would be difficult to raise a family and afford the lifestyle they desired.
But the same poll also found that in the face of such odds, 90 percent anticipated finding careers that would bring them happiness.
For the time being, Aldrich, who owes about $50,000 in student loans, is doing her best to remain positive. She is willing to relocate to whichever state will offer her a teaching job and has a color-coded map of cities where she either knows people or states that offer loan forgiveness for individuals that elect low-paying professions.
While neither of her parents went to college, her family as always viewed higher education as a ticket to a better life. Her father works as a safety director at a custom cabinetry business; her mother is a receptionist at the same company.
"It's not that I don't think my parents led a great life, but they've always instilled in me the notion that I should have bigger and better things than they had," said Aldrich, adding that "it's not about extra comforts. I just want financial security."