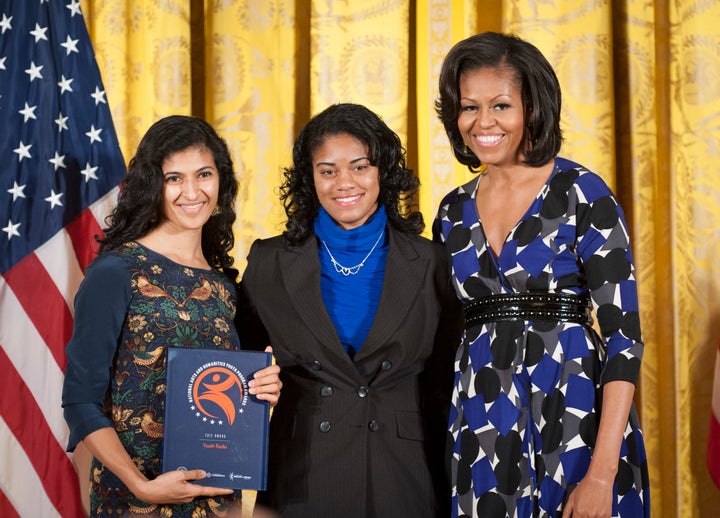 Oakland's Youth Radio, a youth-driven journalism and media production program, received a special honor on Monday from a seriously special awardee--FLOTUS Michelle Obama.
The First Lady presented the organization with the 2012 National Arts and Humanities Youth Program Award, noting Youth Radio's effectiveness in developing learning and life skills in young people by engaging them in the arts. The award is the highest honor for afterschool arts and humanities programs.
"In spite of all the challenges and obstacles our young people face, in spite of all their fears and doubts, you teach them to make art anyway," said Mrs. Obama at the ceremony. "You teach them that no matter what life throws their way, if they draw back on their own talent, creativity and courage; if they're persistent and tenacious and bold, then they can truly make something extraordinary out of their lives."
Youth Radio Senior Producer Nishat Kurwa and 17-year-old high school senior Shyra Gums accepted the award at a ceremony at the White House.
"I came to Youth Radio to learn about music and media production," said Gums in a release about the honor. "But during the past two years, I've gained the skills that have put me on a path to success. Youth Radio has helped me grow as a leader and as an artist, and has given me once-in-a-lifetime opportunities."
Kurwa and Gums joined representatives from several other awarded programs from across the nation including a New York debate league, an African culture group and a mariachi apprentice program that uses the traditional music to honor the Mexican American experience in Los Angeles.
"It is so critical that we preserve arts education in our schools because we know how important it is for our children's development," said the First Lady. "Because we know that, ultimately, arts education doesn't just teach our children valuable skills. It doesn't just give them an important forum for self-expression and self-reflection. It also helps to shape their character."
Check out some of the Bay Area's other local stars who visited the White House in the slideshow below: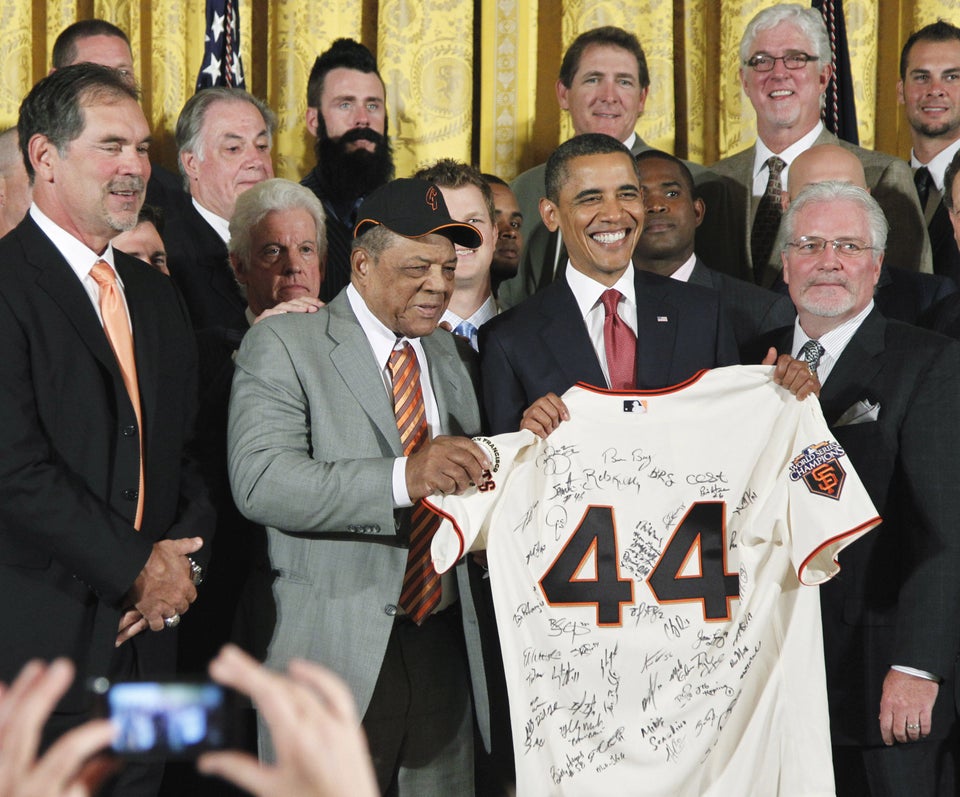 San Francisco Giants Visit White House
Popular in the Community