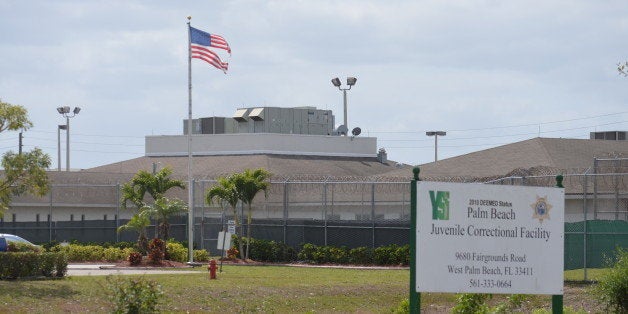 Despite voluminous evidence that inmates have suffered violence, sexual abuse and neglect inside the facilities of a private juvenile prison operator, the state of Florida has in recent weeks awarded fresh contracts to the company.
Florida's Department of Juvenile Justice has continued to award tens of millions of dollars worth of prison contracts to YSI, despite a civil rights investigation by the Justice Department and probes into negligence and violent conditions by authorities in at least five states. In the past year alone, the company has already received four new contracts in Florida totaling nearly $37 million.
YSI did not respond to requests for comment about the new contracts. A spokeswoman for Florida's Department of Juvenile Justice, Meghan Speakes Collins, did not respond to questions about YSI, but wrote in an email that the agency has a system to identify contractors who "best support the Department's approach of providing the right service to the right youth at the right time."
She added that the department's "comprehensive oversight" ensures that youth housed in its facilities are "in an environment that is most conducive to their success."
"I think this shows the sorry state of affairs in Florida," said Curtis Hierro, field director for the Dream Defenders, a group of student advocates that has worked on mass incarceration issues and staged a month-long protest of the state's controversial "stand your ground" law at the Florida capitol this summer. "When it comes to incarceration, Florida continues to be at the forefront of being completely inept. The political leadership in this state on both sides of the aisle are going to have to answer to this issue -- to the horrible conditions in YSI's facilities and why they continue to get contracts."
HuffPost's investigation found that Florida's process for choosing juvenile prison contractors fails to scrutinize past problems those companies have faced in other states. For example, when YSI was bidding for a new round of Florida contracts in 2003, its application did not mention that the U.S. Justice Department was investigating rampant abuse and mistreatment of juvenile prisoners at a facility the company ran in Maryland. Nor did executives disclose that an 18-year-old inmate had died of pneumonia at one of the company's Texas boot camps, despite begging to be taken to the hospital.
The company did not mention those incidents because officials were not required to do so, according to Florida's juvenile justice contracting system. If a company currently has contracts in Florida, officials do not examine its record in other states.
Speakes Collins, the DJJ spokeswoman, said that comparisons between states can be difficult because of differing standards for juvenile justice. "Evaluating the performance of programs based on their operations in Florida allows for programs to be evaluated on the same criteria," she said.
Past performance counts little in a contractor's evaluation. Up until earlier this year, a company's history accounted for less than one-fourth of a potential contractor's rating. Now, it counts for just slightly more than one-fourth of the final score.
This article has been updated to include comment from the Florida Department of Juvenile Justice.
For more on Youth Services International, read HuffPost's two-part investigation, "Prisoners of Profit":
Related
Popular in the Community