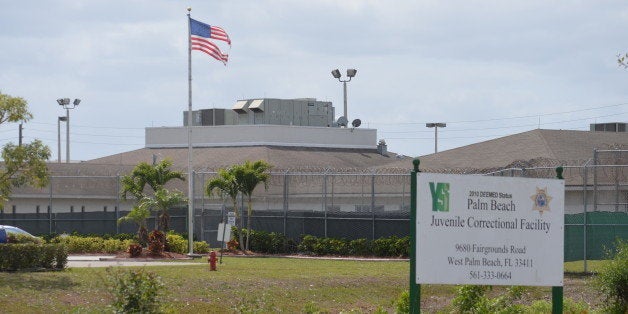 A top lawmaker in Florida is calling for a legislative hearing on abuses at the state's juvenile prisons run by the troubled for-profit contractor Youth Services International.
Darren Soto, one of the leading Democrats in the Florida Senate, sent letters Tuesday to fellow lawmakers and the Florida Department of Juvenile Justice, which oversees the more than $100 million in state contracts held by YSI. The company was the subject of a two-part Huffington Post investigation that documented more than two decades of abuse at the firm's juvenile and adult facilities across the country.
Soto cited HuffPost's investigation in a request for extensive documentation on the company's contracts and incidents of abuse and violence in its Florida facilities.
"It has come to my attention that there have been multiple complaints of alleged mistreatment, failure to provide services and other abuses by Youth Services International," Soto wrote in the letter to state juvenile justice officials. "It becomes incumbent on us to continually review reports and patterns of abuse to root out bad actors and assure our children are getting the best chance for success."
Soto also sent a letter to Rob Bradley, the Republican chairman of the state Senate's appropriations committee for criminal and civil justice, which oversees the Department of Juvenile Justice. He requested that a committee hearing be scheduled on YSI early in next year's legislative session, "in order to assure that we will have all the necessary information to formulate any potential legislative response."
Soto told HuffPost that ideally a hearing could be held in January or February, but expected that his document requests might delay it until March.
"We'll want to get a lot of that information before the hearing so that we're not just talking without having the statistics," he said.
Tom Griffin, a spokesman for Bradley, said the senator just learned of the issue on Tuesday and was not familiar with YSI. He said it was too early to determine whether to schedule a hearing, but said staff would start researching.
"We're going to utilize staff and all the tools we have at our disposal to look into the issues and uncover any information that we need to," he said.
Representatives from YSI did not respond to requests seeking comment.
A spokeswoman for the Florida Department of Juvenile Justice, Meghan Speakes Collins, wrote in an email that the department is happy to fulfill any information request from lawmakers. She said the department "works hand in hand" with the legislature to ensure it is able to provide "the most appropriate services to our state's at-risk and delinquent youth."
"We have robust policies and procedures to ensure that the youth in our care remain safe and healthy and are given every opportunity to thrive," she wrote.
Despite a track record of abuse that includes a civil rights investigation by the U.S. Justice Department and probes into negligence and violence by authorities in at least five states, Florida has continued to award tens of millions of dollars in juvenile prison contracts to YSI in recent years. In the weeks after HuffPost published its investigation in October, the state awarded YSI two new contracts to operate youth prisons, and signaled that the company could be in line to receive a third contract by early next year.
Another Florida Democrat, Sen. Jeff Clemens, sent an email to members of the same legislative committee last month, writing that HuffPost's investigation painted "an extremely disturbing picture of some of our juvenile justice facilities."
"I believe we owe it to the young people of our state to find out if the allegations in the articles are true, and attempt to solve the problem," he wrote.
A group of Florida student advocates called the Dream Defenders launched a campaign last month aimed at halting future YSI contracts and pushing for broader juvenile justice reforms in the state.
"We're looking to see a united front from our senators and our representatives in calling for a hearing and stopping any further contracts that the Department of Juvenile Justice may grant YSI," said Josh McConnell, a chapter president for the Dream Defenders at the University of Central Florida, who met with Soto last month. "Knowing how deplorable the conditions are in YSI facilities, I hope they jump on board."
YSI, formerly known as Correctional Services Corp., has cultivated strong political connections in Florida since moving its headquarters to Sarasota in the mid-1990s. The company has donated more than $400,000 to state candidates and committees over the past 15 years. Nearly two-thirds of that money has gone to the Florida Republican Party.
Soto said he would have to convince Republicans to join him, but that there was "already some strong evidence" to support further investigation of YSI.
"Certainly I'm only one member," he said. "But with that backdrop, I'm hopeful that we'll have a strong response."
For more on Youth Services International, read HuffPost's two-part investigation, "Prisoners of Profit":
Read the full text of Soto's letter below:
This story has been updated to include comment from Darren Soto and from Tom Griffin, a spokesman for Rob Bradley.
Support HuffPost
The Stakes Have Never Been Higher
Related
Popular in the Community