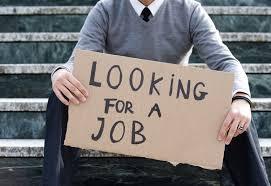 It is becoming increasingly difficult for young people to find jobs, and those who do manage to find them are often working part time when they need full time paychecks. Fortunately, Democratic presidential candidate Bernie Sanders, along with Rep. John Conyers (D-Mich.) have introduced complimentary bills last week to allocate $5.5 billion for states to employ one million youths between the ages of 16-24.
At a job-training site in Washington, D.C.'s Anacostia neighborhood, Sanders unveiled the legislation saying, "We cannot continue to ignore the crisis of youth unemployment in America. We are talking about the future of an entire generation."
At Sanders' request, the Economic Policy Institute conducted a study on youth unemployment, finding that among blacks, 51 percent of high school graduates and 23 percent of college graduates are currently unemployed, much higher rates that what was expected. Among Hispanic high school and college graduates' unemployment was at 36 and 22 percent, respectively, with whites coming in at 33 percent and 13 percent.
What do these astounding numbers tell us? They tell us that youth unemployment is a crisis of epic proportion. And so far only one candidate has put forth a plan to combat it: Sen. Bernie Sanders.
Not everyone has access to quality education or the opportunity to go to college (thought this touches on another issue entirely), but that does not mean they should automatically be subjected to lives of poverty. In fact, the Economic Policy Institute study shows that even students who do make it through college are faced with significant roadblocks when it comes to finding sufficient work.
Here is the thing, this bill will probably not pass our gridlocked, overbearing and austerity driven Congress. But, it is my hope that at the very least it will shed some light on this vastly overlooked problem and force every candidate to focus their efforts on fixing this problem.
If this growing problem isn't fixed, America's youth will be left out in the cold, and our country will end-up catching a bad case of pneumonia.
Richard Fowler is the youngest syndicated progressive and/or African-American radio host in the United States.
Related
Popular in the Community