Otessa Marie Ghadar has written, directed, and produced Orange Juice in Bishop's Garden, a popular series about coming out, coming of age, and youth issues in the '90s. In its seventh season with viewers in 145+ countries, her show has created a vibrant space for teens to share and seek advice and stories. Ghadar's global recognition, from the White House to bloggers in Moldova, in addition to her new app, Tapestry, has facilitated her spreading awareness and change.
Steve Mariotti: How did you get the story line for the show?
Otessa Ghadar: It's a coming of age story about growing up and getting down in 90s D.C. Think grunge, riot grrl, DIY, all of which were incredibly relevant, like the cornerstone, to my growing up. I wanted to make "The Wonder Years" for my generation. A web series about the pre-internet era that could be accessed in real-time, on the web. I wanted to portray the kind of diversity that [is] so often lacking in big budget TV and film, where [it's] deemed risky or unprofitable.
I saw new media as the final frontier of film; the internet offers an unsubscribed space for nontraditional storytellers like me.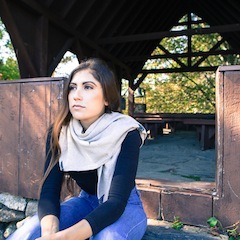 SM: Who influenced you?
OG: I credit my mom and dad: they were always really interested in the flashpoint of tech, art, and education. They founded the first computer store in the eastern US, and could program computers back when you had to make them "talk to each other."
Growing up with two people really focused on the future, interested in tech and how it's going to change the human condition--that entrepreneurial spirit and that interest in the future affected me in some way.
I also credit my most cherished high school teachers, Liza Lowery and Tony Speranza, with their unflagging encouragement and belief in me, my writing, and craft. I am indebted to them for their support of me at such a young and crucial age.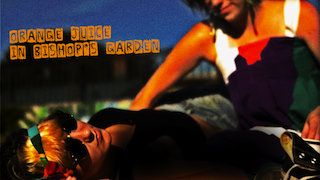 SM: You went to school for film and video production, but took an untraditional route by releasing on the web. Why?
OG: I was hearing a lot about the decline of the box office, so I started to do some serious business analysis and trends forecasting, constantly asking myself where it was that people were turning for their stories.
I was observing people like my brother and sister, who were teens and like so many in the under-30 demographic, and realized that they were getting their stories in nontraditional ways, and I was like, man, I want to go where that is.
Also, the web provided another untouched component that traditional film does not: the ability to continually interact with your viewers.
As much as technology changes, the issues don't. People have an innate desire to connect and to communicate, and so I hope OJBG and future projects like Tapestry encourage an understanding and open a dialogue among all people.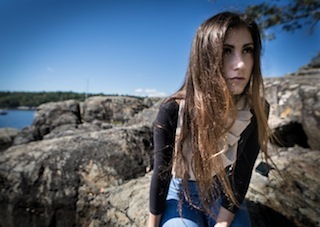 SM: Can you tell me more about Tapestry?
OG: It's a free app that anyone who has access to a computer or smartphone can use. Essentially, you can either upload your own video, starting a new narrative thread, or you can upload a response video and reply to an already existing thread. It records oral histories and stories that might otherwise be lost and breaks down the traditional boundary between viewer and creator or reader and author. Through this new inclusive web-based format, we hope to build meaning that changes and shifts to accommodate everyone who participates.
SM: There's so much information out on the web; how do you make a name for yourself? How do you increase viewership?
OG: I largely accredit to being really in tune to my Google Analytics, so that whenever I experienced random traffic, I was able to then turn it into fanship. Let's say that there's an art blogger in Moldova who writes about you. Then, through your back-end metrics, you can go and find that writer, use Google translate to write a thank-you message and try to close the loop.
SM: Are there any negatives of using the internet for a television series?
OG: There is definitely a tendency toward dissociation in how we think of ourselves and other people online. The internet gets a lot of bad flack in terms of online bullying, but it has this tremendous capacity for community building. Say you're in a small town feeling alone and isolated, you can cultivate a community--you can find a family online.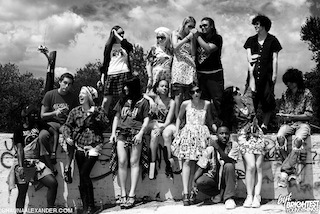 SM: Do you feel this show could be helpful for teachers?
OG: In fact, [a friend] was using OJBG to teach English to Turkish youth, and to give them a sense of the real American experience, which the USA unfortunately doesn't seem to actually express in any of our exports.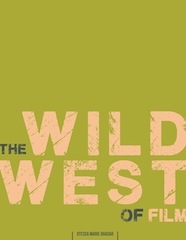 SM: Why did you write a textbook, and why the name?
OG: The name "The Wild West of Film" ties back into the fact that everyone thought that what I was doing was crazy, and we were pioneering spirits going into the unknown. Plus, it sounded a lot better than the Oregon Trail.
As for why I decided to write it, though I love creating, producing, and filming, I also have a real passion for the world of academia and have a desire to pass on what I have learned. Largely because it's a budding field, digital media didn't have a textbook on it until I published The Wild West of Film.
SM: I hear you're currently at work planning the 2nd annual DC Web Fest. Why did you decide to organize one?
OG: Last year, I decided to create DC's first ever Web & Digital Media Festival because I realized, while there are a number of festivals internationally, none resided in the Mid-Atlantic or Southern regions. Because of last year's success, we've chosen this year to expand the festival beyond web series. We're looking to include a wide variety of technologies, such as gaming, robotics and social media, and we've also expanded the festival into a two-day event. This way, in addition to hosting screenings, we can also feature a symposium that covers topics such as post-internet art and future technological trends.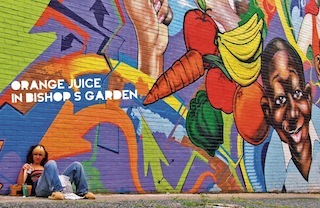 In the end, Otessa had these great tips to share with budding entrepreneurs in the digital world:
1. You can learn more from mistakes than successes, so be bold and take heart from them
2. Don't spend oodles of money. Learn on the cheap and don't spend money you don't have.
3. People are constantly going to tell you NO, so find the reserve in yourself or in others close by to carry on.
Every time I was told something was impossible I would try to think where they were coming from--see how you can disprove or troubleshoot. And sometimes the naysayers aren't even trying to help you. In which case, bolster your idea and yourself, and stay strong.
Special thanks to Maya Horgan and Lauren Bailey for helping craft this article.
REAL LIFE. REAL NEWS. REAL VOICES.
Help us tell more of the stories that matter from voices that too often remain unheard.