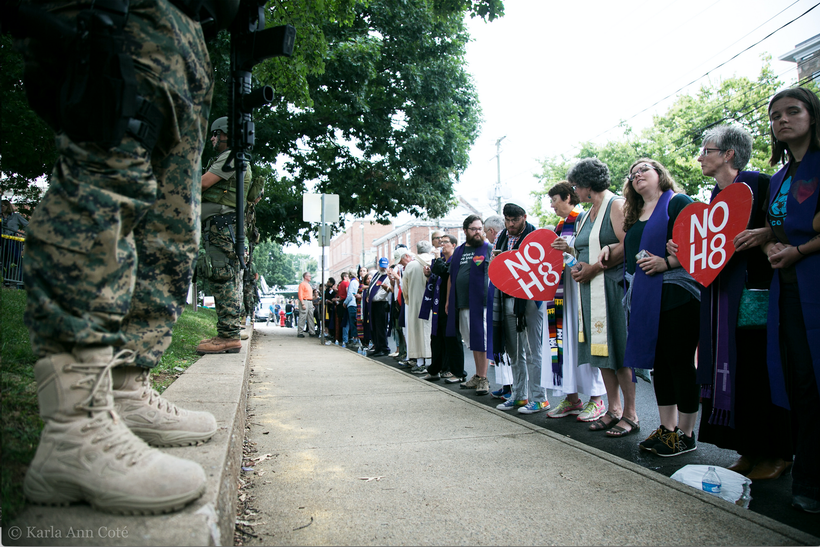 Freedom of speech is a right many Americans stand by with gratitude and pride. But what happens when words meet violence, when words decide that someone's life is worthless and replaceable?
The weekend of August 12, 2017 will go down in U.S. history as another symbol of the racial divide that has plagued this nation for so long. However, I am afraid that after an event that was all about race, race is the very thing we will not talk about.
As much as we are ready to call out the white supremacists, the bigots, and the alt-right, we are still not having real conversations of what racism really is and what it truly stands for in American society—power and influence (and the lack there-of).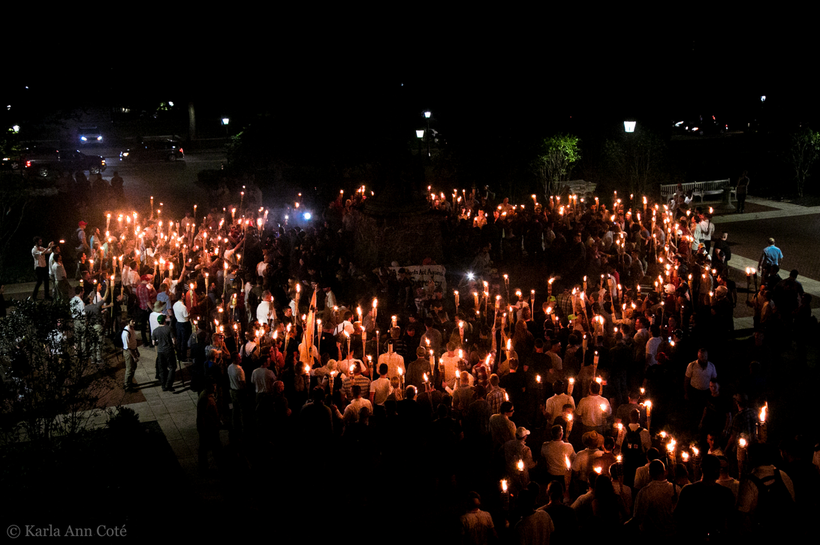 I am 22 years old. I just graduated from college, and throughout my entire education, I never once had a Black or Latinx professor. That is racism. I did not take a job in the corporate world, because I did not see people that looked like me at the top. Only 3 percent of senior leadership in the C-Suite in corporate America are black and Latinx. That is racism.
The events that unfolded in Charlottesville did not come as a shock to me, and it should not be a shock to you either. It is time we integrate conversations about race into our everyday routine. It does not always have to feel like a horrible conversation, but yes, often it feels awkward and uncomfortable, because these conversations do not happen as much as they should.
The more we talk about race, not in a defensive way or just when a crisis happens, the more we'll be able to acknowledge and understand the nuances of what it looks like today. Racism might not look like chains anymore, but it can still feel like a prison cell.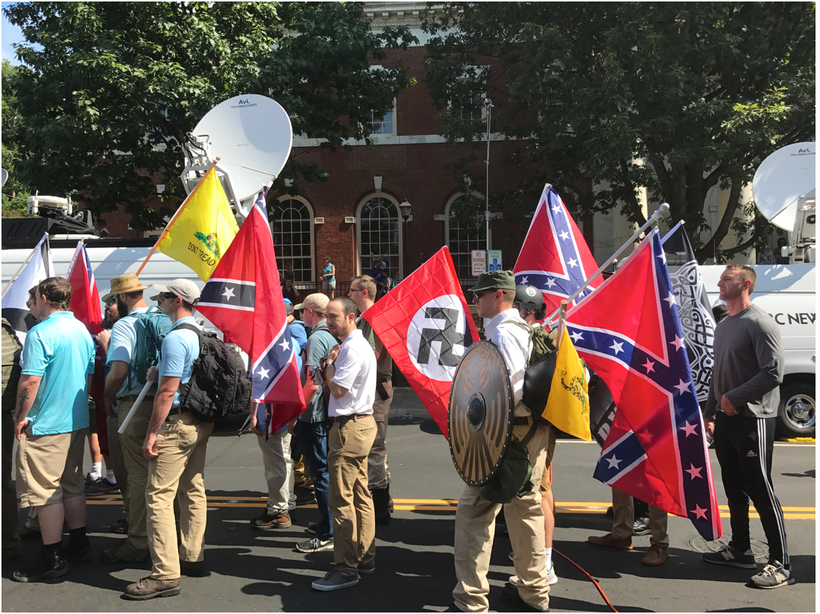 Youth of color are carrying the weight of the trauma that events like the Charlottesville riots bring. With this pain and uncertainty, they walk into their schools or workplaces unsure if they belong. We should not wait for Charlottesville to happen again or another death to occur to talk about race.
We need to start preparing for a future where truly any child, regardless of their background and socio-economic status, can wake up tomorrow and dream that they can be the next President of the United States of America, the next CEO of a Fortune 500, or the next top Venture Capitalist of Silicon Valley.
For the sake of our youth, we must talk about race more than ever as the next generation is the most diverse—and colorful—we have ever seen.
Yulkendy Valdez is the co-founder of Project 99, a leadership development company helping leading organizations engage, retain, and advance their millennial of color talent through peer-led and experiential trainings and events. She was a 2017 America's Promise Youth Leadership finalist.
Calling all HuffPost superfans!
Sign up for membership to become a founding member and help shape HuffPost's next chapter
This post was published on the now-closed HuffPost Contributor platform. Contributors control their own work and posted freely to our site. If you need to flag this entry as abusive,
send us an email
.