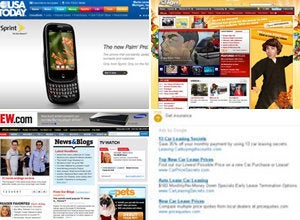 As the world's second biggest search engine and the most popular video sharing site, YouTube has become a home for brands including "H&R Block," Billy Elliot: The Musical, and "Wal-Mart."
In this week's New Media Minute, I report on why it's important for these and other brands to be on the video site. Video can help drive intent to purchase and thereby sales. It can also often be the final piece of the puzzle that gets a consumer to hit buy. There are several options for brands to post their videos on YouTube.
A dedicated brand channel, for instance, comes with a price tag, $200,000 or more, according to YouTube.
That's more akin to having a fancy branded Web site that lives on YouTube. Another option is posting videos through a partner channel. The site does not charge for partner channels, like those for video creator Fred Smaller companies or producers with enough views may find the partner option more appealing.
Brands can also pay to advertise on the site and these deals are often struck on a CPM basis, as YouTube's Jordan Hoffner discussed with Beet TV at the NATPE LA TV Fest earlier this month. He also discusses the importance of buying your brand's keywords on the site to help control the results served up. As this episode notes, the results aren't always pretty for brands. (See this video below)

You can find this post with all the hyperlinks up on Beet.TV
Related
Popular in the Community