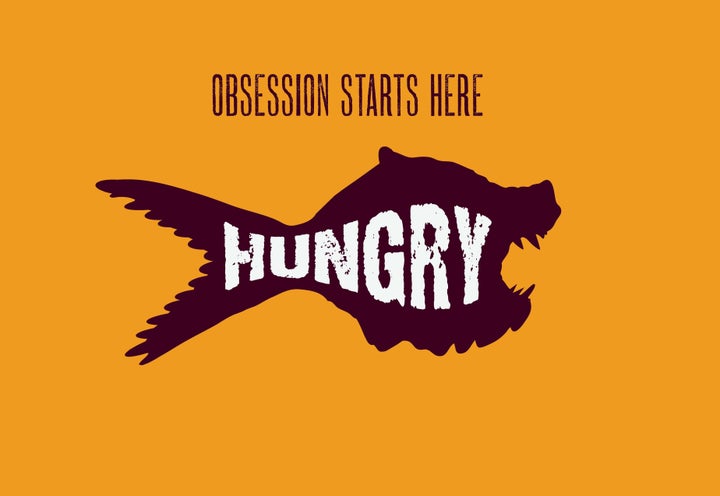 YouTube's brand new food channel HUNGRY, created by multimedia studio Electus, is set to launch Wednesday and HuffPost Food has you covered with everything you need to know. The channel, helmed by Food Network and Cooking Channel veteran Bruce Seidel, aims to form a more direct community with viewers than television can, and have more flexibility with format and content. Seidel believes that the programs on HUNGRY have strong enough production value to rival food programs on mainstream television -- though the programs are much shorter for the online audience. Expect a lot in the one to three minute range.
Duff Goldman, a consultant for HUNGRY in addition to having his own show on the channel, told the Associated Press, "It's magic. It doesn't have any boundaries. I don't need to make it 22 minutes. I don't need to make any sponsors happy. I can get away with stuff."
Below, you'll find a guide to all the shows and when they'll premiere, plus photos and video clips. Included in the guide are three never-before-announced programs: Drink, Inc., Summer Beer Cocktails With The Beer Chicks and Grill This With Nathan Lippy.
Check out our guide to all of the shows below. The first date listed is when the show premieres.
Wednesday, June 27: Summer Desserts Unplugged With Laura Vitale
Laura Vitale, already a known YouTube food presence, will demonstrate how to make Italian desserts without the use of electric-powered hand tools, as she was taught in her grandmother's kitchen in Italy. Think classic Italian lemon ice, semifreddos and more.
New episodes every Wednesday.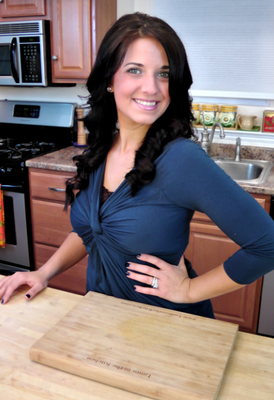 Thursday, June 28: Drink Inc. -- JUST ANNOUNCED
Drink Inc. follows the adventures of Steve Livigni and Daniel K. Nelson, two of the top mixologists in Los Angeles. Each week Steve and Daniel visit some of the most unique restaurants to gain inspiration to help them create never-before-tasted cocktails.
New episodes every Thursday.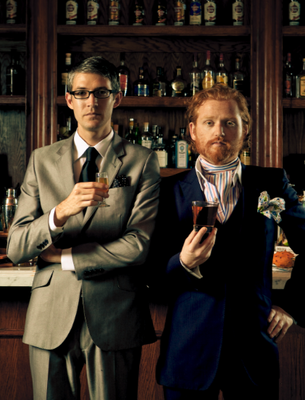 Saturday, June 30: Casserole Queens
The Casserole Queens, otherwise known as Crystal Cook and Sandy Pollock, are best friends whose cooking goes far beyond casseroles. Their Austin kitchen offers inventive comfort food, killer cocktails and good times. While their outfits and dishes might be retro, their recipes are modern classics with a twist and perfect for Sunday Suppers and easy entertaining.
New episodes every Saturday.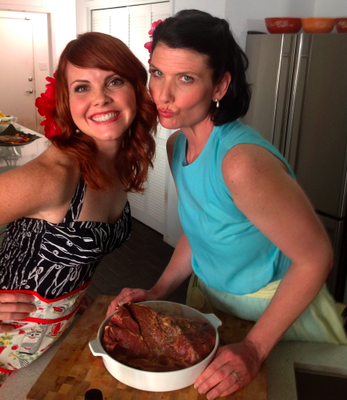 Monday, July 2: Brothers Green
In the heart of hipster Brooklyn are Josh and Mike Greenfield, two charming brothers, musicians and underground caterers who face a culinary challenge in every episode. See the brothers explore food and battle their sibling rivalry while cooking for local cult bands, foodie celebrities and parties of all shapes and sizes, all from their loft home kitchen.
New episodes every Monday.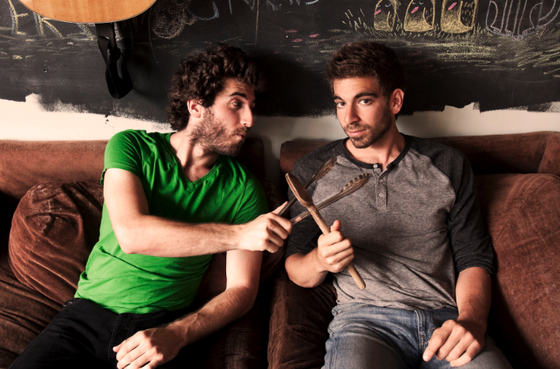 Late July 2012: Summer Beer Cocktails With The Beer Chicks -- JUST ANNOUNCED
Christina Perozzi and Hallie Beaune -- known as the Beer Chicks -- want to change the country's perception of beer. They are diving into the evolving world of brewskis, and will quench viewers' thirst for summer cocktails featuring one special ingredient -- beer.
August 2012: Grill This With Nathan Lippy -- JUST ANNOUNCED
Chef Nathan Lippy shows viewers his tricks to creating a three-course meal -- appetizer, dinner and dessert -- entirely on the grill.
August 2012: Citysearch Eats
Citysearch.com, the online local guide, will use the expert taste buds of on-the-ground blogger scouts to clue viewers in on the hottest spots -- from local favorites and must-have dishes, to new and notable restaurants -- in cities across the country.
August 2012: Urbanspoon Credibles
Utilizing the over 20 million unique users of Urbanspoon.com, HUNGRY will partner with Urbanspoon to create a blogger-generated series on reviews of the best and most unique food finds across the nation from the best burgers to the crunchiest fries, the tastiest street food to boozy brunches.
August/September 2012: Fung Bros. Mess With Texas
The Fung Brothers are rappers, comedians, writers and food lovers, but what they are not is Texans. So join the Fung Brothers on their first ever trip to Texas to rustle up some trouble and grub. From BBQ to dude ranches, each adventure ends in a comic rap song to highlight the brothers' newfound love of Texas.
August/September 2012: Duff's Food World
What does food pop culture look like through the eyes of a chef who has not only worked in some of the world's greatest kitchens, but also has the internal monologue of a Monty Python movie? Get inside the head of Duff Goldman, and explore the world of food via Duff's experiences. Duff's Food World explores everything from one-of-a-kind dishes and dining experiences -- think dining in the dark, naked sushi, trips to the Spam festival and more. Also included: Duff's favorite "Food Porn Clip of the Week," man-on-the-street food pranks and historical re-enactments of great moments in food.
September 2012: Pork You
Almost every culture in the world has a fascination with all things pork. Recently, scientists identified that human genetics play a role in the love of pork, which means that we can all thank our ancestors for that bacon donut craving. In this series, offal enthusiast chef Chris Cosentino embarks on a pork-filled adventure from farms to kitchens. He will discover and teach us all there is to know about the glorious pig.
September 2012: Bites & Booze: Gluten Free!
Gluten-free cooking doesn't mean that food should be lacking in flavor and excitement, and Alex Thomopoulos knows the rules to keeping meals fresh and fun. As a comedian turned chef, Alex shares her tips and recipes for delectable gluten-free fare and cocktails perfect for any meal.
Popular in the Community