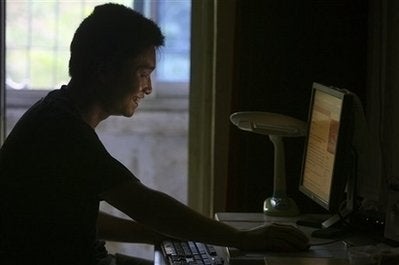 The International Olympic Committee announced Monday that YouTube would be offering online coverage of the Beijing Olympics in 77 territories across Africa, Asia and the Middle East, only in areas without an exclusive digital online provider. The channel, which can be found at www.youtube.com/beijing2008 is not available in countries with existing online deals, such as the U.S. where all broadcast rights are owned by NBC.
Here is some of the IOC's press release:
From 6 August 2008, the IOC will broadcast a selection of Beijing 2008 Olympic Games clips as Video On Demand (VOD). The IOC's Channel will be available on YouTubeTM, geo-blocked within each territory, at: www.youtube.com/beijing2008

The IOC's Channel will be accessible in territories where digital VOD rights have not been sold or have been acquired on a non-exclusive basis.


Olympic Broadcasting Services (OBS), a wholly owned subsidiary of the IOC, will produce regularly updated Olympic content. The package will include highlights, news and daily clips of the competitions, available throughout the 17-day period of the Games.

After online broadcast coverage was made available in a handful of territories for Athens 2004, and in 23 territories for Turin, Beijing 2008 marks the first time that digital media coverage will be freely available across the world provided by the rights-holding broadcasters and/or directly via the IOC's Channel.
And here are the places in which Olympic content will be offered via YouTube: