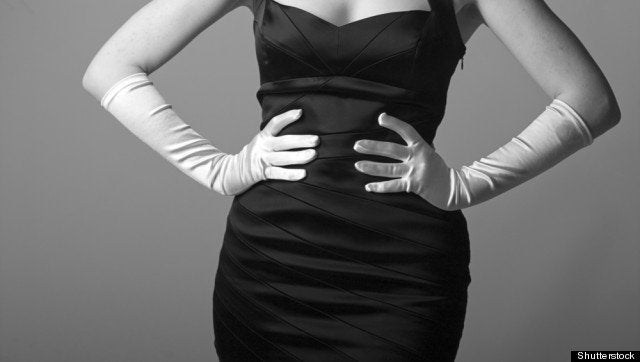 Black is the new black again. Black is everywhere this season. After years of being assaulted by color and prints, finally, everyone has come to their senses and once again we can safely say, "Black is the new black." Since 2009, editors and buyers had been screaming for color. Since then we have been swathed in jewel tones, neons, sherbert colors, and even Fifty Shades of Fruity Pebbles have ended up on a runway or two. Black was so over, that if you were caught dead in it, that was the only acceptable time to wear it. That, or at the funeral of the dead person. No where else and surely not in the glassy pages of fashion magazines.
Say what you want, disagree with me till you are blue (or black) in the face. Color was mandatory if you wanted to be seen or featured. The Little Black Dress became a secondary story, relegated to a sea of PR girls and/or the staff at Bloomingdale's. Hipster girls were wearing them with chunky boots. All the new found mavens who critique red carpets were poo-pooing celebrities wearing classic black gowns. Case in point: Angelina Jolie and her leg. Hey, leg or no leg, the Versace dress was frowned upon although it was lovely and Angelina became the Oscar joke. Leave it up to André Leon Talley to shut everyone up and curate an exhibition called Little Black Dress at the Savannah College of Art & Design, Museum of Art harkening back to Coco Chanel's crowning achievement and helping to shepherd black back to a much needed return to center stage.
There isn't a runway this season from hither and to (New York and Paris) that was not fiercely, and in some cases, predominantly black. On the (Yves) eve of the rebirth of Yves Saint Laurent, many designers threw down black tuxedos and tuxedo inspired dresses in anticipation of Hedi Slimane's pawing through the YSL archive. And boy were they right. Black, black, black, black, black. Look, editors and buyers, get over your need to be entertained and remember, your clientele and readers will always looks slimmer and chicer in black.
Related