"My work originates from a simple desire to make people aware of their surroundings—both the physical and the psychological world they live in. I am deeply intrigued by the history and distinctive characteristics of American urban cities, and the collective idealism, attitude, and pace of the lives of their inhabitants." - Yuge Zhou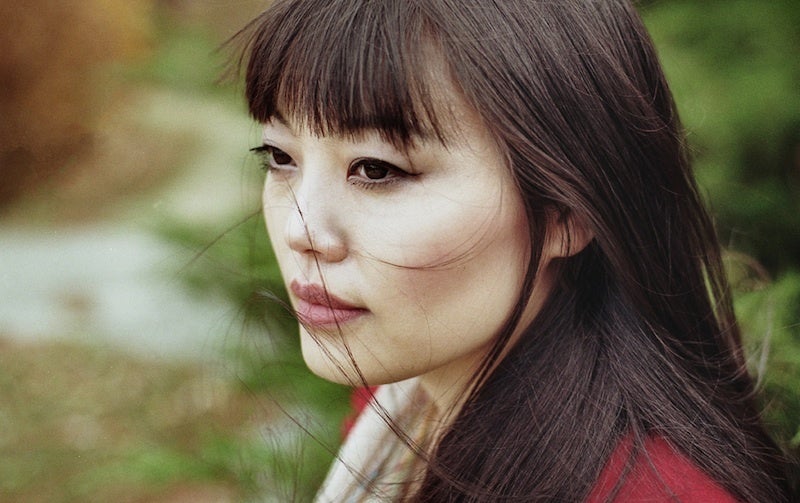 At the young age of five, Yuge Zhou had already become a household name as one of China's most celebrated child stars known as the singer from "Little Dragon Boy," the most popular children's series in the history of Chinese television. But today, Yuge Zhou is making her new mark in history as a Chicago based video artist whose ingenuity behind the camera has put her at the forefront of the movement and onto the world stage. Using the camera as an inconspicuous diary documenting everyday life in various populated urban settings, she reconstructs the footage into metaphorical video collages and sculptural video installations exploring the universal theme of how humans interact with their environment.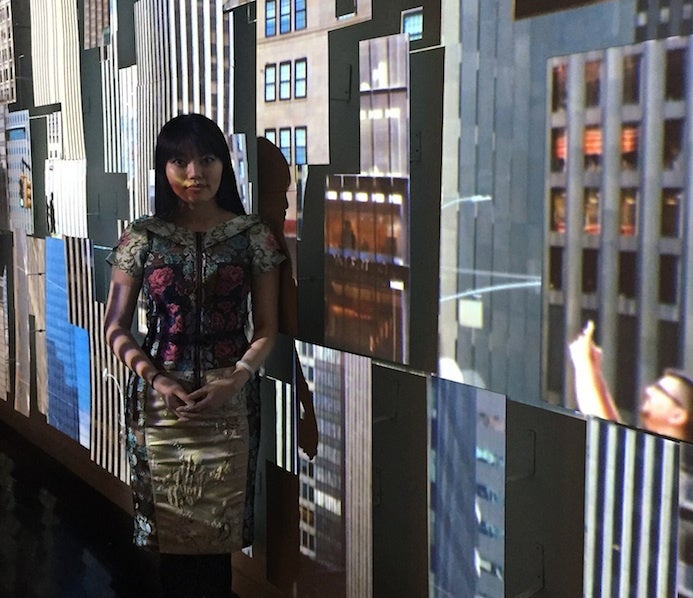 Describing herself as the shy, observer type who is more comfortable behind the camera, Zhou explains how her early decision to leave the limelight eventually led her to find her true destiny as an artist. "My parents were both musicians so they were very supportive of me pursuing arts throughout my childhood and in addition to singing, I also studied drawing with Chinese contemporary painter Kaixi Cui," she says. "But like most parents, they eventually wanted me to pursue more stable career options and so as a teenager, school became my priority." Zhou discovered she also excelled in computer science and after earning her undergraduate degree in Beijing, she moved to the U.S. to pursue her Masters in Computer Engineering at Syracuse University. Ironically, it was that move that eventually took her full circle back to her artistic roots.
"Moving to America was a crucial factor that shaped my destiny. I became intrigued by urban life in American cities, the juxtaposition of cities surrounded by countryside and all of it reignited my artistic side," Zhou says.
She started taking a few art classes in photography and paper collage while in upstate New York, and that decision ultimately led her to pursue her Master of Fine Art at the School of the Art Institute of Chicago. "I took a class in video art and then everything just suddenly came together. I had found my true calling as an artist," she reveals.
Zhou's unique background in both arts and computer engineering has blessed her with the ideal synergy of innovative artistry and technical ability to quickly establish herself as one of today's most recognized video artists, bringing the shape shifting medium to new heights and wider audience appeal. After a whirlwind tour exhibiting at major national and international venues around the world, Zhou is currently back in the U.S. showing her most recent work, "Midtown Flutter," as part of the "Sense of Place" group show at the Elmhurst Art Museum from December 10, 2016 to February 12, 2017.
"This project is part of a four-part video collage series (with sound designer Stephen Farrell) titled, 'The Humors,' which explores human interaction as urban dispositions," Zhou explains. "I shot footage at various architectural locations throughout midtown Manhattan, allowing the natural flow of pedestrians to interrupt the scene. Then I selected and composed the video footage according to the formal qualities of the architecture within the scene. The architecture in turn dictates the patterns and flow of the pedestrians, and it is this rhythm that ultimately defines a place."
"Midtown Flutter" is one of the show's most popular exhibits and an example of how Zhou's technical ingenuity allows her to bring the video art form to a new dimension through her innovative installations. She explains her approach for this installation was inspired by the concept of architectural relief, which is a technique where the sculpted elements remain attached but raised above the background plane.
"I use techniques like wall relief and projection mapping to enhance these framed glimpses as well as emphasize the physicality of digital video," Zhou says. "Audiences experience a gradual shift in the appearance and depth of the installation from a flat image to a three-dimensional view with protruding geometric shapes."
"Green play" is another segment of "The Humors" series that has also been capturing recent audience attention and acclaim from the fine art community. Shooting through a single summer Sunday at New York City's Central Park, Zhou collated the footage into a video collage choreographing a joyous depiction of the park as a utopian playground shared by locals and tourists alike. She says the piece also encapsulates a sense of optimism that she has observed about American life. "Green play" has been invited to show at several highly attended exhibits throughout the U.S. and was recently awarded the Juror Award at the 94th Annual Exhibition at Ann Arbor Art Center in November 2016.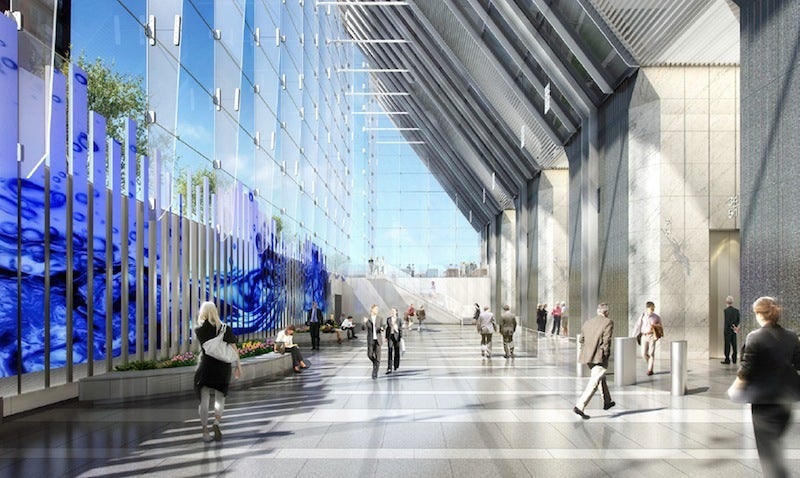 Inspired by what she has been able to achieve in her own career, Zhou is also using her status to bring exposure to other artists and to the entire video art form by making it more accessible to audiences. She is extremely excited to be given the prime opportunity to achieve this goal in her recently-appointed position as director and curator for 150 Media Stream, which is Chicago's largest new media and video art installation venue set to launch in 2017. The highly anticipated media wall will be a 3300 square foot LED screen located in the lobby of the city's highly populated business center at 150 North Riverside, and will serve as an international platform for established and emerging video artists to bring their art to a larger public audience.
Zhou says she also plans to continue expanding 'The Humors" series to other cities around the world and wants to continue making her work more accessible to audiences everywhere. "I think it's extremely important to create art that celebrates humanity as a universal theme, especially at a time when racism seems to be dividing us more than ever."
In the meantime, Chicago area residents and visitors still have the opportunity to view Zhou's celebrated "Midtown Flutter" at the Elmhurst Art Museum, Illinois until February 12, 2017. To find out more about the show click here.
To learn more about Yuge Zhou and her collection of work go to her official website www.yugezhou.com or follow the artist on Instagram.
Calling all HuffPost superfans!
Sign up for membership to become a founding member and help shape HuffPost's next chapter
This post was published on the now-closed HuffPost Contributor platform. Contributors control their own work and posted freely to our site. If you need to flag this entry as abusive,
send us an email
.