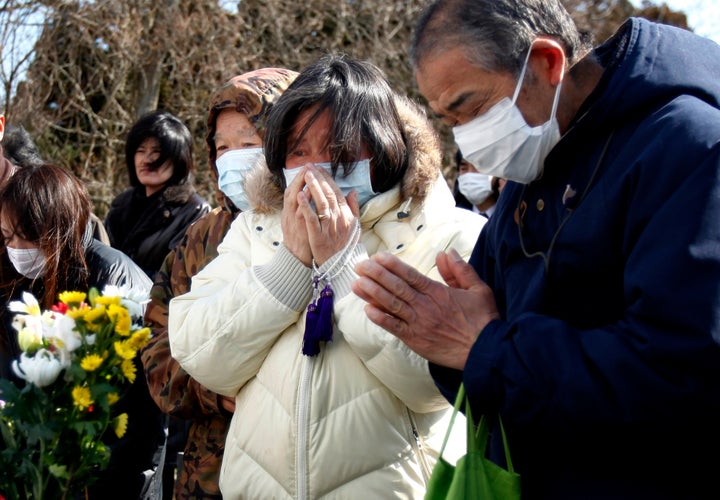 NEW YORK (Reuters) - The world's chief nuclear inspector said on Saturday that Japan was "still far from the end of the accident" at its Fukushima nuclear complex, The New York Times reported.
Yukiya Amano, the director general of the International Atomic Energy Agency, cautioned that the nuclear emergency could go on for weeks, if not months more. He spoke to the Times by telephone from Vienna, where the IAEA is based.
Radiation levels have soared in seawater near the crippled Fukushima Daiichi nuclear plant, Japanese officials said on Saturday, as engineers struggled to stabilize the power station two weeks after it was hit by a massive earthquake and tsunami.
Engineers were trying to pump radioactive water out of the power plant 150 miles north of Tokyo, after it was found in buildings housing three of the six reactors. On Thursday, three workers sustained burns at reactor No. 3 after being exposed to radiation levels 10,000 times higher than usually found in a reactor.
Amano, who the Times said had made a recent trip back to Japan, said authorities were still unsure about whether the reactor cores and spent fuel were covered with the water needed to cool them. He told the newspaper he saw a few "positive signs" with the restoration of some electric power to the plant. But, he said, "More efforts should be done to put an end to the accident," although he also said he was not criticizing Japan's response.
Amano is a former Japanese diplomat who took over the United Nations nuclear agency in late 2009.
He said his biggest concern centered on spent fuel rods sitting in open cooling pools atop the reactor buildings. He was uncertain that the efforts to spray seawater into the pools to keep the rods from bursting into flames and releasing large amounts of radioactive material had been successful.
If the pools are filled with water but cooling systems are left unrepaired, he said, "The temperature will go up," raising the threat of new radioactive releases.
(Editing by Philip Barbara)
Calling all HuffPost superfans!
Sign up for membership to become a founding member and help shape HuffPost's next chapter