Everyone loves a sweet treat at the end of a wedding celebration so why not offer your guests a wedding favor that also doubles as a snack? Whether you are planning a big city wedding or a hometown country celebration there is an edible wedding favor out there that will suit your venue, budget and style. For whatever the reason it seems that selecting the right favor gives couples some of the most trouble. Over the past few years I have featured a wide variety of favors on Rustic Wedding Chic to help brides narrow in on exactly what they want to send their guests home with. To help get your taste buds going I came up with five favor ideas that will charm your guests and their stomachs.
A cold glass of milk and good cookie are always a crowd pleaser so why not make your guests happy and set up a bar of milk and cookies where guests can grab one on the way out the door.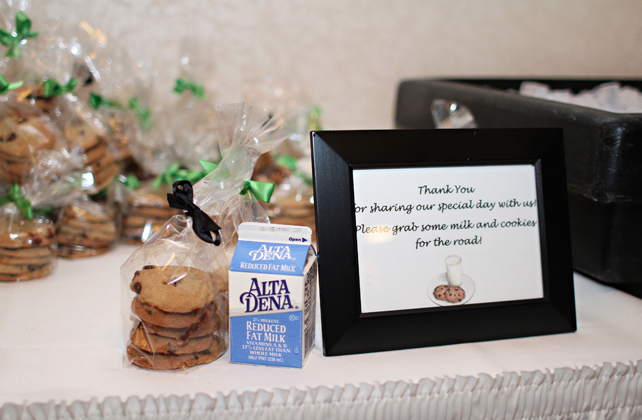 A classic camp favorite now is a tasty and inexpensive wedding favor. Get your bridesmaids together and start an assembly line and before you know it your favors will be complete and ready to head out the door with your guests.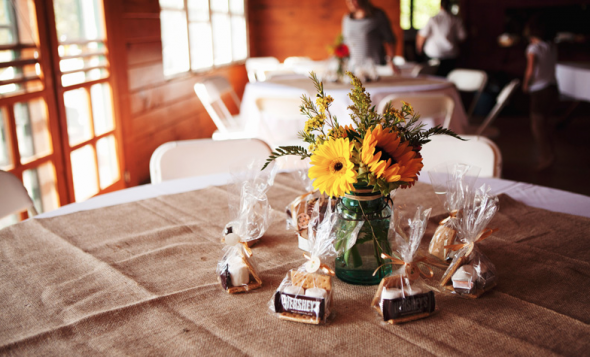 Perfect in the Fall season a candy apple is the perfect favor for a country style wedding.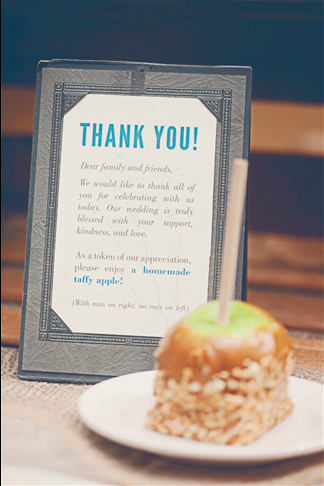 Pie is a relativity new wedding dessert but it seems to have taken over the rustic wedding style by storm. Small two-bite pie pops are just the perfect favor for a wedding in any venue since everyone loves pie!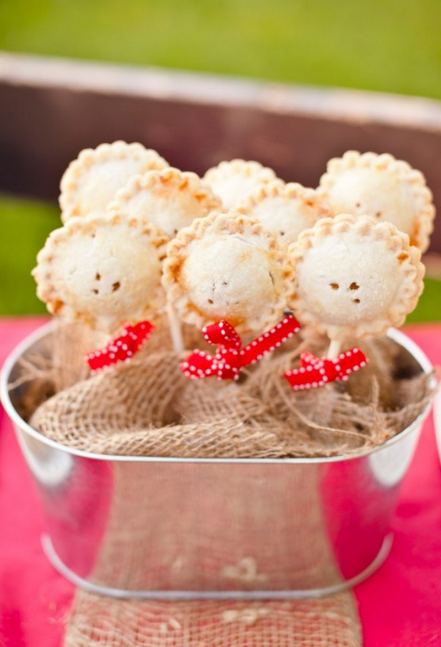 Not your typical wedding favor but definitely a fun one. Setting up a popcorn barn and letting guests fill up small bags of popcorn will make both your guests and your budget happy.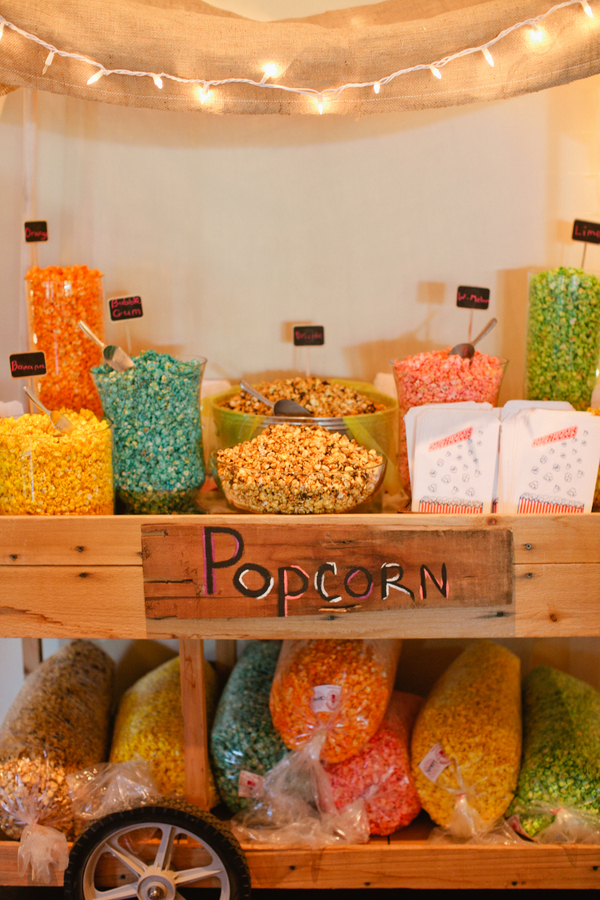 Related