Yusaf Mack told FOX 29 Thursday that he wanted to set the record straight about his sexuality, and said he's known the truth for about eight years now.
"I'm gay. I'm tired of holding it in, it is what it is," Mack said. "I live my life. I'm gay."
The 35-year-old father of 10 also changed his tune when it came to starring in "Holiday Hump'n." In the adult film, "Philly" (Mack) performs in a threesome alongside two other men who call themselves, "Bamm Bamm" and "Young Buck."
Although, Mack claimed last week that he must have been drugged to have had sex with other men in the film, he now says he remembers the entire experience. He also said it was the only adult film he's ever done, and he wasn't sure when it was going to be released.
"It was all a lie," he said. "To try to cover myself up."
The very public backlash from the video, it seems, has had a personal impact. Mack had been engaged to marry a woman he'd been with for five years before the news hit. He also admitted to having a very tough conversation with his eldest daughter, who suggested he kill himself after the news broke about the film, according to FOX 29.
The boxer said he has mended fences with his former fiancé, and that his other children have been supportive.
It's the latest twist in a case that has gotten progressively more confusing. When he was first approached about "Holiday Hump'n" in mid-October, Mack claimed it wasn't him in the video, and that he'd never seen it. He quickly changed his story, however, after he said friends convinced him that it was, in fact, him in the movie.
The film's producers denied Mack's initial accusations that he'd been drugged. Earlier this week, he said he'd performed in the film "because at the time I needed money but also because I am a bisexual man."
"I selfishly tried to cover the truth and remain in denial, rather than accept the fact that I was leading a double life secretly," he said in the statement.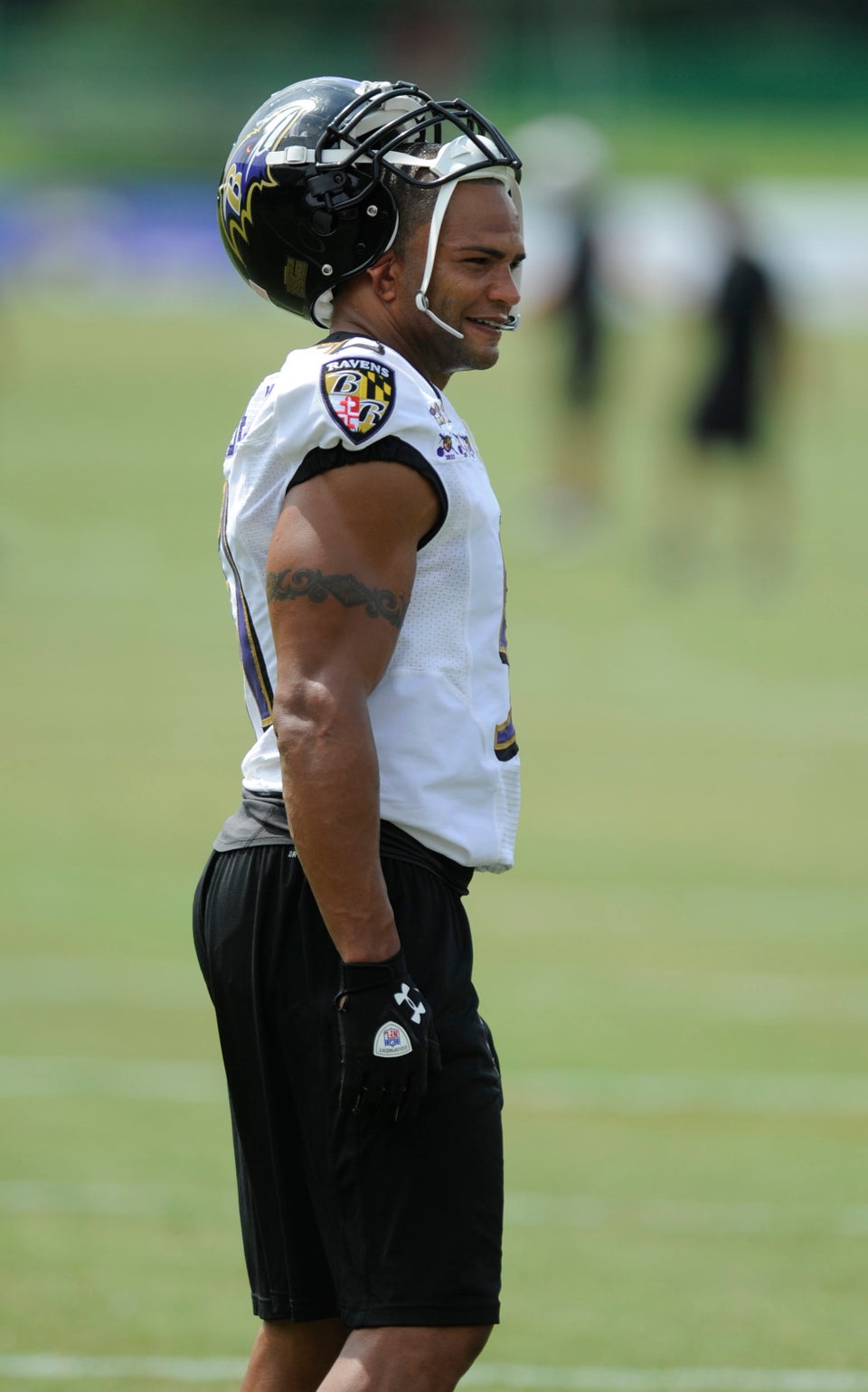 Straight Pro Athletes Who Support LGBT Rights
Support HuffPost
Every Voice Matters
Popular in the Community