In just his third start of the 2013 season, Yusmeiro Petit was nearly perfect for the San Francisco Giants.
The 28-year-old righty retired the first 26 batters that the Arizona Diamondbacks sent to the plate on Friday night at AT&T Park. Down to his last out, D-backs manager Kirk Gibson sent pinch-hitter Eric Chavez to the plate. The veteran reserve ran the count full and Petit challenged him with a 89-mph four-seam fastball. With perfection on the line and the fans in San Francisco on their feet, Chavez dropped a base hit just in front of a charging Hunter Pence.
GIF: Chavez Ends Perfect Game Bid
After losing both the perfect game and the no-hitter on a 3-2 pitch with two outs in the ninth inning, Petit climbed back on the hill and retired A.J. Pollock to nail down the Giants' 3-0 win. Shortly after the game, Pence took to Twitter to congratulate his teammate and share his emotions after coming within a foot of sealing the 24th perfect game in MLB history.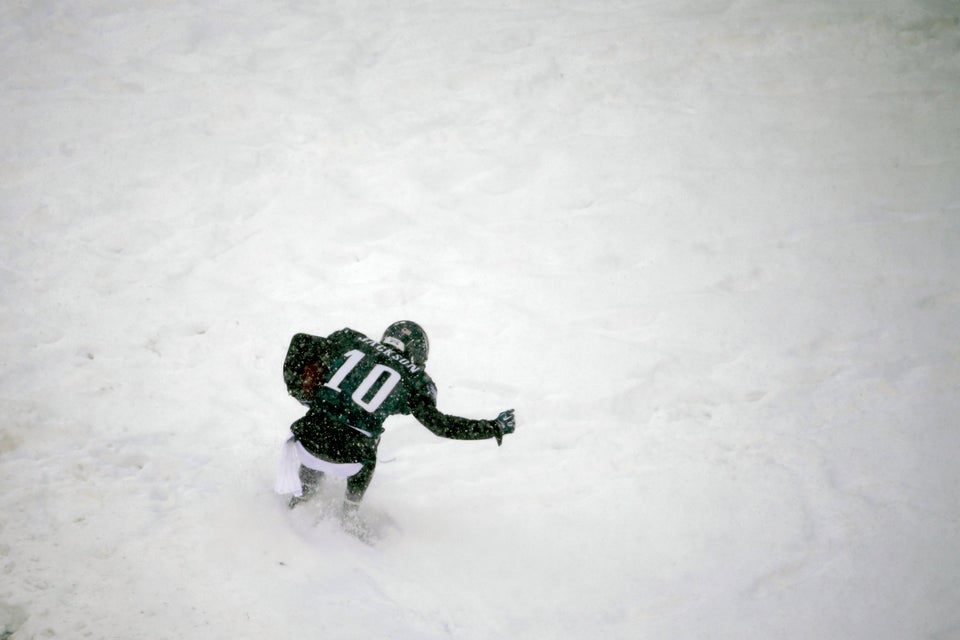 Best 2013 Sports Photos
Popular in the Community