"I believe that girls' empowerment is of vital global importance," Indrani Pal-Chaudhuri, one of the famed photographers/filmmakers behind Markus and Indrani, not to mention the director of relations at the UN World Film forum, explained to HuffPost.
"While the press focuses on the dangers faced by girls in India and the 50 million missing, I chose to draw attention to the positive power of sports and education to radically change girls' lives for the better."
To do so, she's created a short film based in Rajasthan that documents the powerful connection between a Yuwa football team (Americans: read soccer) and a group of girls from the Sambhali Trust, a non-profit organization devoted to providing education and vocational support to young women in largely patriarchal, socially stratified communities.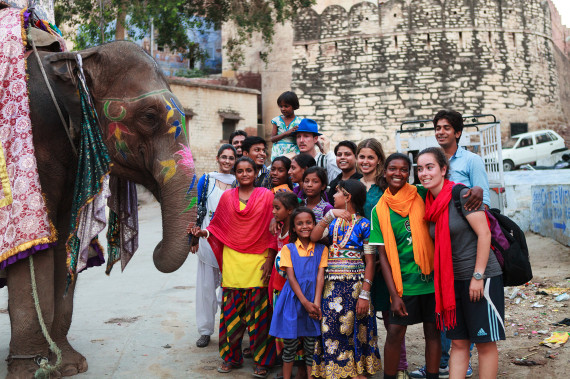 Cast and crew of "Crescendo"
The Yuwa players, championship-winning girls from Jharkand who've learned that sports can be a positive force in a woman's life, helped train the students from the Sambhali Trust in Rajasthan -- individuals who "excel at embroidery but rarely play." The resulting film is a celebration of both athletics and education, in which the Yuwa women demonstrate the power of collective sports as a platform for social development (as their motto reads).
"Sports uplift and empower girls to develop physical and mental strength, discipline, self-confidence, leadership, and a sense of community," Indrani added, "to help each other to achieve their individual goals, which greatly benefits their societies as a whole.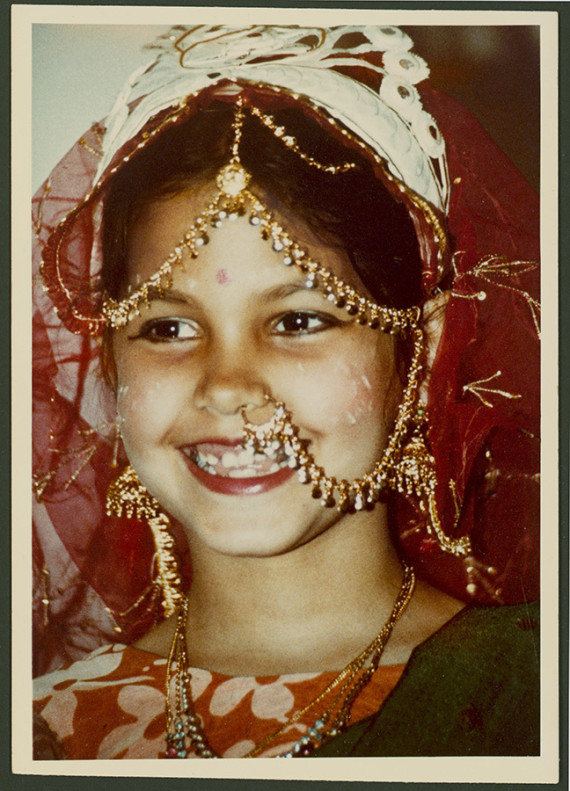 "As a young girl in India, I was dressed up for cultural festivals and wished I could play instead. But rather than being married off or forced to work, my parents' encouraged me to excel and help others while pursuing my dreams." -Indrani (pictured above as a child)
The film is set to Jetta's song "Crescendo" which is produced by Pharrell, and is one of 11 films of the "Beats of the Beautiful Game" series by top directors including Spike Lee, executive produced by Frank Cooper III, GK Reid and Randi Wilens, and sponsored by Pepsi. You can watch above as the young women -- and a female elephant -- play throughout city streets, in their jerseys and dresses, tennis shoes and sandals.
Though the four-and-a-half-minute video only scratches the surface of the Yuwa-Sambhali collaboration, the partnership has influenced Indrani's own initiatives in India. The foundation she co-founded, SEEschool, is planning to intensify its sports education and offer self-defense classes aimed at encouraging "the girls' academic success, health and independence."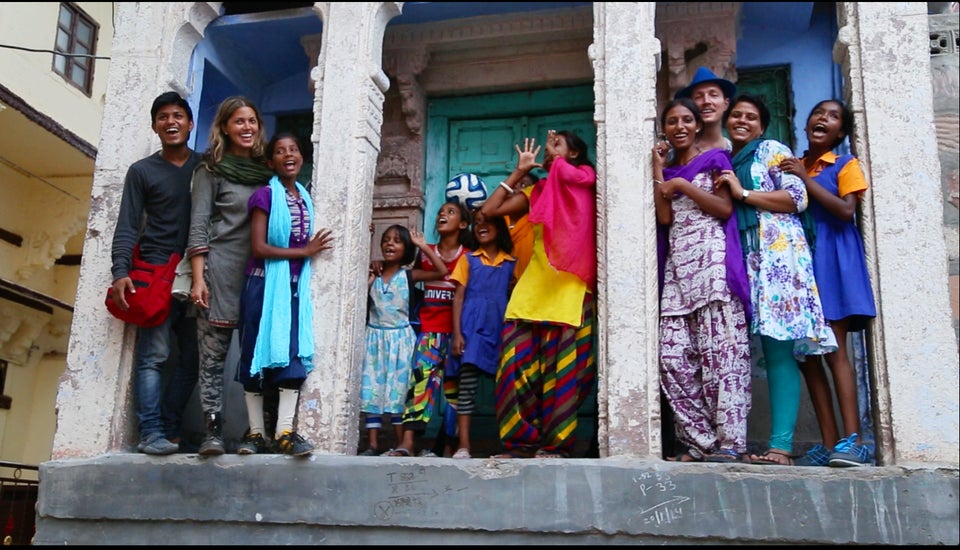 Crescendo Filming
Related
Popular in the Community