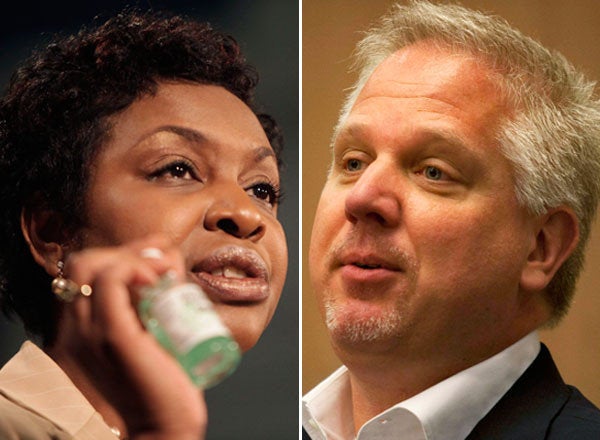 Rep. Yvette Clarke (D-N.Y.) notified the Capitol Police Thursday after receiving threatening phone calls, after a video of her appearing to criticize the Tea Party was posted on several conservative websites, according to a release from her office.
The video was first posted to Breitbart TV, created by the late conservative commentator Andrew Breitbart, and then picked up by Glenn Beck's website, The Blaze.
"When I say dealing with the Tea Party, they came up in the hundreds of thousands. So we couldn't walk outside of our office without tripping over Tea Party members. And these are individuals that had no problems with racial epithets, they had no problem with cursing, spitting and everything else, they came to intimidate members out of passing the Affordable Care Act," says Clarke in the video.
There's then a cut in the video, one of four in nearly two and a half minutes. "But the moment that they came in and really just showed the ugliest sides of the United States of America, you can imagine -- it was clear to me that we were doing the right thing for Americans."
Clarke, in her release, said she was referring to an incident during the health care reform debate where Rep. Emanuel Cleaver (D-Mo.) said he had been spat on by a protester outside the Capitol, which Tea Party groups denied.
Clarke said her words were taken out of context, which she said was "extremely disappointing."
"I stand by my statement, and I will not be intimidated by those who use fear to make their point known. While I appreciate the calls from individuals who respectfully disagree with my remarks, we all have a responsibility to ensure that we change the dangerous discourse that can come from this hostile political environment."
Calling all HuffPost superfans!
Sign up for membership to become a founding member and help shape HuffPost's next chapter
BEFORE YOU GO