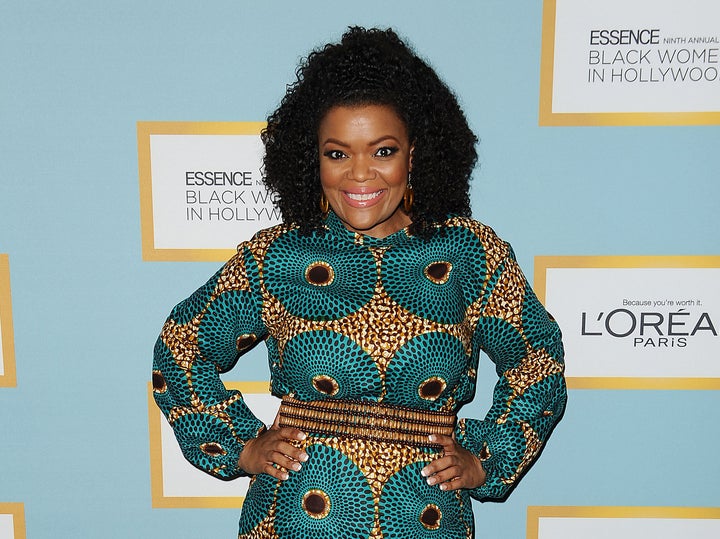 "I feel like we're kind of the standard-bearers, and we're lighting the torch, and that's good and bad," Brown explained in a chat for Essence's Black Women in Hollywood conversation series. "Because sometimes, we're not really able to do the kind of roles that will elevate us as a people."
Brown said she keeps this in mind when taking on acting projects, noting that most of the roles she's considered for are generally for flat side characters. 
"When I'm saying yes to something, I'm like, 'Oh, is this gonna set us back?' It feels like there's so few opportunities for us to shine in the way that we know that we shine. 'Cause we know that we're kings and queens, but for the most part we're servicepeople on film and in television," she said. "We're assistants, we're meter maids, we're nurses, we're the judge, you know?"
On top of that, these small roles often carry the expectation that a black actress will have an "attitude," Sangweni said.
"Oh, you don't even have to say that!" Brown replied. "That is understood that you need to be sassy! The sassy meter maid, the sassy assistant. I'm tired of it, and I want more for our people."
Brown was also asked about the #OscarsSoWhite issue that was a hot topic surrounding the 2016 Academy Awards, where no nonwhite individuals were nominated in the acting categories for the second year in a row.
The actress mentioned Jennifer Lawrence as an example of an actress who received a nomination for a talented portrayal of an ordinary woman selling mops. It's a fine role, but a far cry from the types of projects for which actors of color have gotten nods.
"When black people get Oscar-nominated roles, they have to be Malcolm X, or they have to be the greatest black person that ever lived," Brown explained. "So our best is always -- we have to be a thousand times better to get just a crumb ... I think they feel when they award Lupita or Jennifer or Octavia that [they say], 'There you go. Aren't you happy? What do you mean? We gave a few of you Oscars. Be happy for another 20 years.'"  
How to begin to fix such a problem? The key, according to Brown, is diversifying the people in positions of power.
"I feel that the people who are in there are voting on the films that resonate to them," she said of the Oscars. "If I was a voting member of that Academy, I would also vote for films that resonate with me. Instead of hating on them for them not nominating us, bring people in with different viewpoints so we can have a plethora of films to choose from."
Calling all HuffPost superfans!
Sign up for membership to become a founding member and help shape HuffPost's next chapter
BEFORE YOU GO
PHOTO GALLERY
Black History At The Oscars