The YWCA of Nashville & Middle Tennessee is on a mission to make Nashville the safest city in the nation for women and children. MEND will help us get there. MEND is an innovative, primary prevention initiative dedicated to ending violence against women and girls by engaging and educating men and boys.
The problem
The rate of violence against women across our state and nation is staggering. One in four women will be victims of domestic violence in her lifetime. On average, more than three women per day are murdered by their husbands or boyfriends in the U.S. Tennessee consistently ranks in the top ten for the rate at which men kill women. Just last month, Tennessee landed in sixth place. These are not just numbers. These are real lives struck down by domestic violence. Janet Boone, April Davis, and Porscha Clark are three women who were murdered in Nashville this year at the hands of men who said they loved them.
Nashville is no different than any other city in America. All communities are facing the crisis of domestic violence. But Nashville is different in what the community is doing about the problem. Metro Nashville police officers are responding to domestic violence calls every 20 minutes. Police Chief Steve Anderson recognizes, and is on record that "the entire city, not just the police, must shift to prevention. MEND's strategy to invite men to help solve the problem just makes sense."
Why men?
For too long, men have been conspicuously absent from prevention and intervention efforts. It is time to involve men and make them part of the solution.
Men need to be part of the solution because men are the primary perpetrators of domestic violence and sexual assault. For instance, 97 percent of rapes (both women and men victims) are perpetrated by men. MEND recognizes that the majority of men are KIND, CARING, and RESPECTFUL. Most men do not commit these crimes, but every man plays a critical role in preventing them.
How MEND Creates Success
ELEVATE: The conversation about violence against women and girls
ENGAGE: Men to be part of the solution
EDUCATE: Men and boys to challenge and change the current culture
END: Violence against women and girls
If we ELEVATE, ENGAGE, AND EDUCATE, we can END violence against women and girls.
Our first focus--coaches
Every year, millions of Americans participate in sports. Messages from coaches, teammates, and even professional athletes influence a young athlete's development. Coaches are credited as the individuals with the most influence over athletes. The lessons and perspectives they experience solidify into attitudes and beliefs, eventually shaping their life choices. Coaches who challenge sexist attitudes in locker room environments are laying the foundation for equality and curtailing a culture that accepts violence against women. Given the high impact of coaches and teams, athletics can be a significant tool to promote equality and prevent violence. Coaches play a significant role in their athletes' lives and they have the responsibility and influence to empower the next generation of young men and boys to grow into men who value and respect women and girls.
Root Causes
While individuals are responsible for committing domestic and sexual assaults, broader cultural influences perpetuate violence.
Three of the most common messages our culture sends to boys and men are:
1. The "Be A Man Myth" - Society teaches that physical strength, sexual conquest, economic control, dominance, and aggression are what it means to "be a man"
2. Language - The language that we use every day contributes to this culture that degrades and objectifies women
3. Objectification of Women - Television, magazines, the internet, and video games portray women as objects rather than individuals with equal value and worth.
Imagine a locker room with RESPECT written on the walls. Imagine positive images of a school's female sports' teams posted in weight rooms. Imagine coaches reminding players to respect women and girls after every game.
The MEND toolkit is a resource for coaches to use, as they play such an influential role in the lives of young boys. The MEND Toolkit educates coaches on topics such as healthy masculinity, the cycle of violence, bystander intervention, and much more. The MEND Toolkit equips coaches with the resources and the knowledge to educate young boys and challenge the current culture.
We Can Prevent Violence Against Women and Girls
Violence against women and girls is not inherent in human nature. Boys are not born to abuse women. Girls are not born to be victims. Abuse is a learned behavior. Community environments, including athletics promote shared values, beliefs, and behaviors. It's time to change.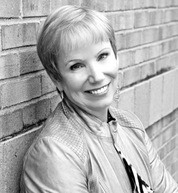 Patricia Glacer Shea is the CEO of YWCA of Nashville and Middle Tennessee. Raised in Wheeling, West Virginia and one of eight children, Pat Shea always had a passion for justice and equality. So it's no wonder she found herself leading a YWCA. In her ten years at the helm, Pat has helped shape the conversation on the epidemic of domestic violence, expanded services to women and children, and ensured the financial stability of the 117-year old non-profit. Pat is often speaks out on women's issues, including legislative hearings, editorials in the Tennessean, and TEDx Nashville.
YWCA's Week Without Violence is an annual campaign that takes place nationally and in communities across the country to end violence in all of its form, wherever it occurs. As the largest network of domestic service providers in the United States, YWCA is focusing our efforts on ending domestic violence - NOW. Everyday YWCA addresses the root causes and immediate needs associated with domestic violence. As we mark our 20th annual Week Without Violence, we invite you to join us. To learn more visit www.ywca.org/wwv and join the conversation with #endDVnow. Read more great Week Without Violence blogs!
Calling all HuffPost superfans!
Sign up for membership to become a founding member and help shape HuffPost's next chapter