Oh, you know, we're just talking about our brand new obsession-because-it's-adorable, Zaandam, which is technically a neighborhood of everyone's favorite city, Amsterdam.
While there, see Zaanse Schans, a really adorable area -- albeit touristy -- of historic windmills and museums and cute houses (some of which were moved to the area).
You can head out on the river Zaan by boat or walk near it or check out the Blue House, which, as of April has been repainted to the original blue that Monet painted thanks to the work of local Jacob Reitsma, who created a foundation to recognize Monet's work while in town. Or head over to Czaar Peterhuisje, where Peter the Great lived for a hot second in the 17th century. The blue house, back to its beautiful, original blue.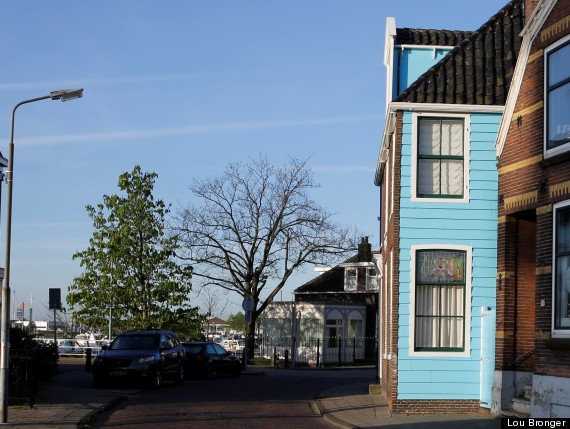 Photo: Lou Bronger

Windmills!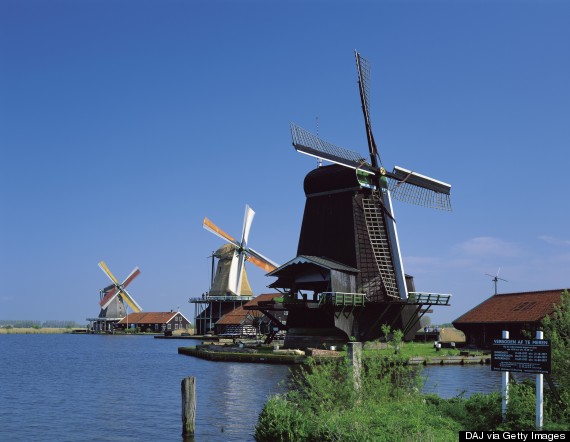 The area's hotel, Inntelhotel, is built in the local style with basically a bunch of traditional homes stacked on top of each other.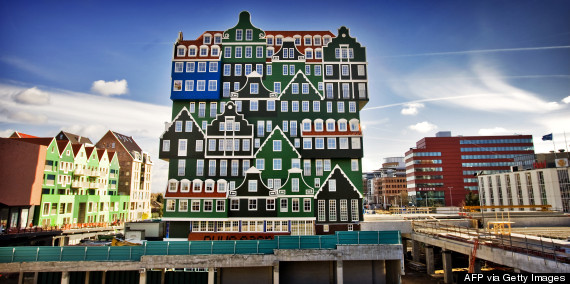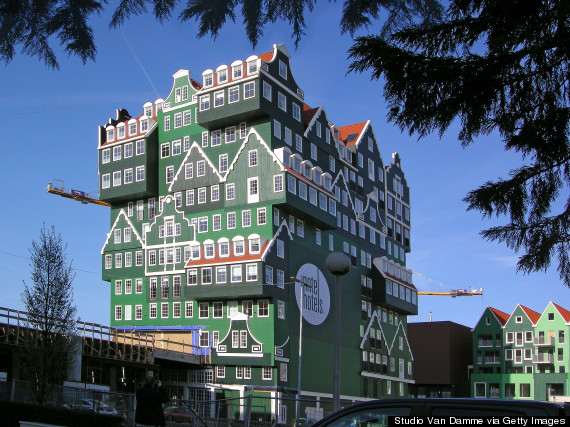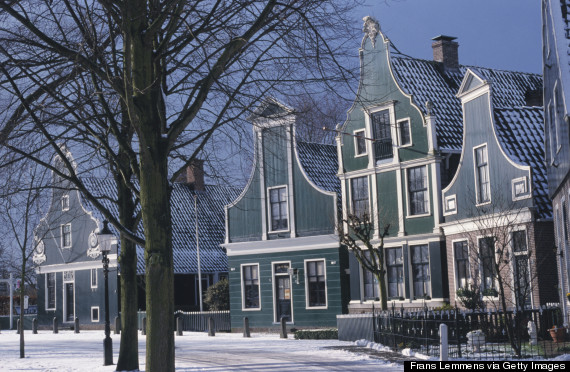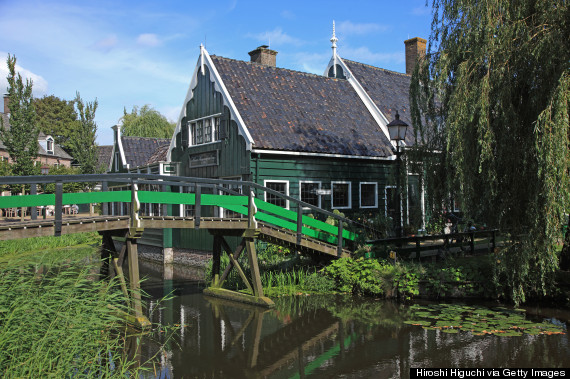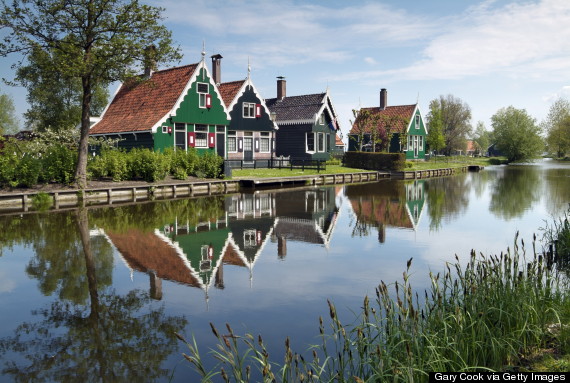 This article has been updated with recent information about renovations to Monet's Blue House.