Ever dreamed of walking down the aisle in a designer dress that only celebrities can afford? Look no further than Zac Posen's new bridal line, Truly Zac Posen!
The designer's collection of wallet-friendly wedding dresses, ranging in price from from $850 to $1,350 and available in sizes 0 to 26, will be available exclusively at David's Bridal beginning February 6.
"We have jointly created love notes to brides everywhere," Posen said of the collaboration with David's Bridal in a press release. "Each design in this collection depicts a romantic femininity with silhouettes that embrace and enhance every woman's body."
(Story continues below the photo.)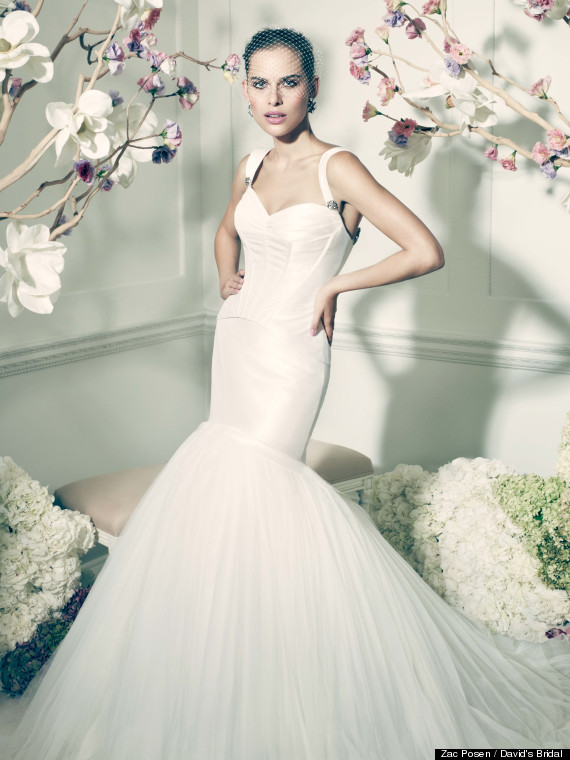 The collection features seven styles to choose from, including a satin fit-and-flare gown with corset detailing and embellishments and a champagne-colored tulle dress with a lace overlay.
Posen tells The Huffington Post that, after years of creating custom gowns for friends and family, he was inspired to create a line for a larger audience.
"Wearing a bridal gown is always an empowering moment," he said. "For me, it's about making a woman feel beautiful. It's important that the gown is worn with a sense of sophistication and ease; it needs to feel part of who the woman is, but not the only thing she is about."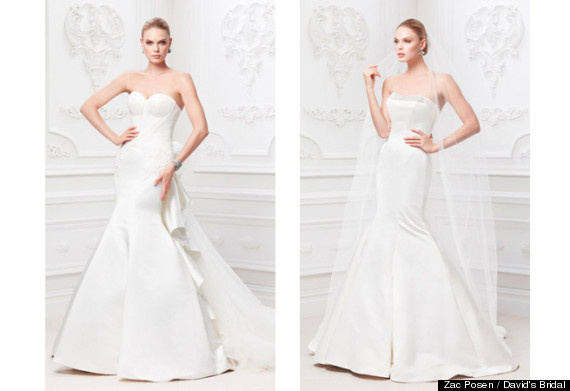 Posen said that he envisions the Truly Zac Posen bride-to-be as "feminine, confident, and sophisticated."
"She is someone who embodies a true sense of identity. She is empowered, glamorous, enjoys the transformative power of bridal wear, and is not dictated by trends," he added.
His collection for David's Bridal includes special occasion dresses and accessories as well.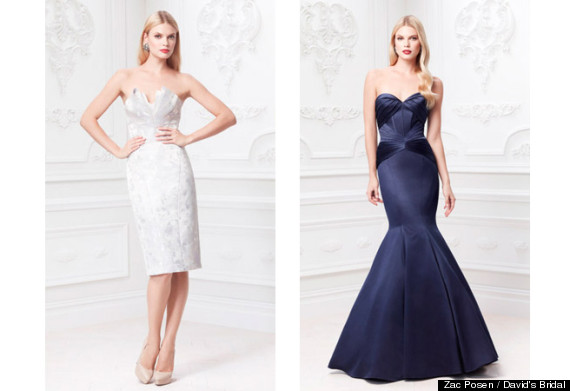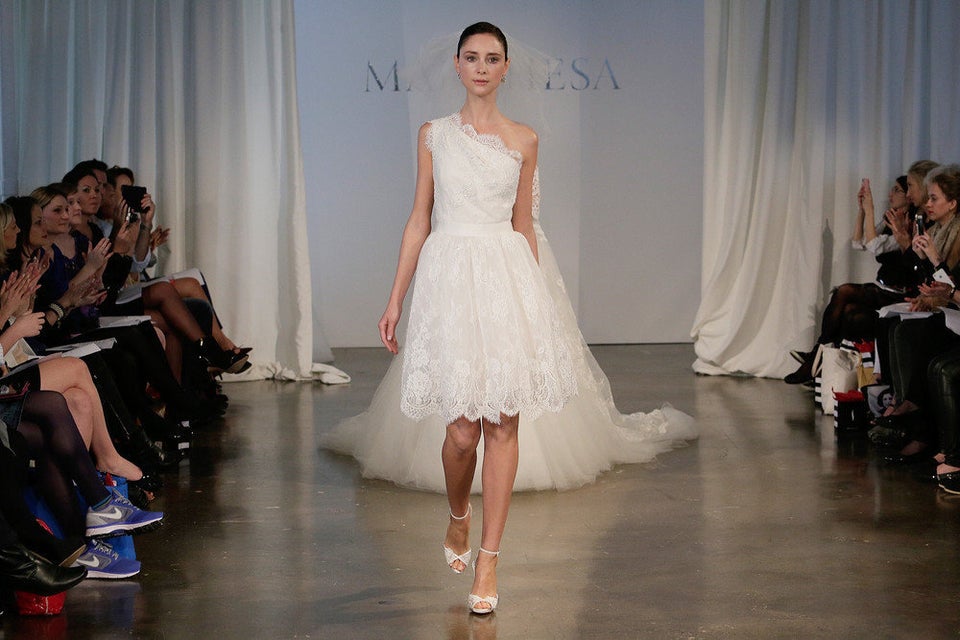 Spring/Summer 2014 Wedding Dress Trends