It's being heralded as a "groundbreaking" medical development, but for 32-year-old Seattle man Zac Vawter, his thought-controlled prosthetic leg is a lot more personal than that.
The RIC's device, which has been in the works for four years at the center as part of a massive research project, was heralded as the first of its kind in an article in the New England Journal of Medicine on Thursday.
(Scroll down to take a look at Vawter's "bionic" leg in action last fall.)
"If there is a mistake or error that could cause someone to fall, that could be potentially catastrophic, and we want to avoid that at all costs," Hargrove continued.
How it works is that two nerves inside Vawter's leg have been wired to his hamstring muscles -- and when those nerves communicate with sensors inside the prosthetic limb's socket, that message is passed along to an onboard computer. The computer then tells the knee to either bend or straighten.
Vawter will need to swap out the leg for a regular, mechanical prosthetic when he returns home to his wife and two children because the prototype still has a ways to go.
"We need to make rock solid devices, more than a research prototype," Hargrove told the Associated Press last November.

The leg's development has been supported by an $8 million grant from the U.S. Army's Telemedicine and Advanced Technology Research Center and it's believed that, with some additional tweaking, the device could be available for the estimated 1 million Americans with leg amputations -- such as wounded soldiers and the elderly -- within the next three to five years, according to Bloomberg.
As the AP previously noted, Vanderbilt University, the Massachusetts Institute of Technology, the University of Rhode Island and the University of New Brunswick are also involved in the $8 million project.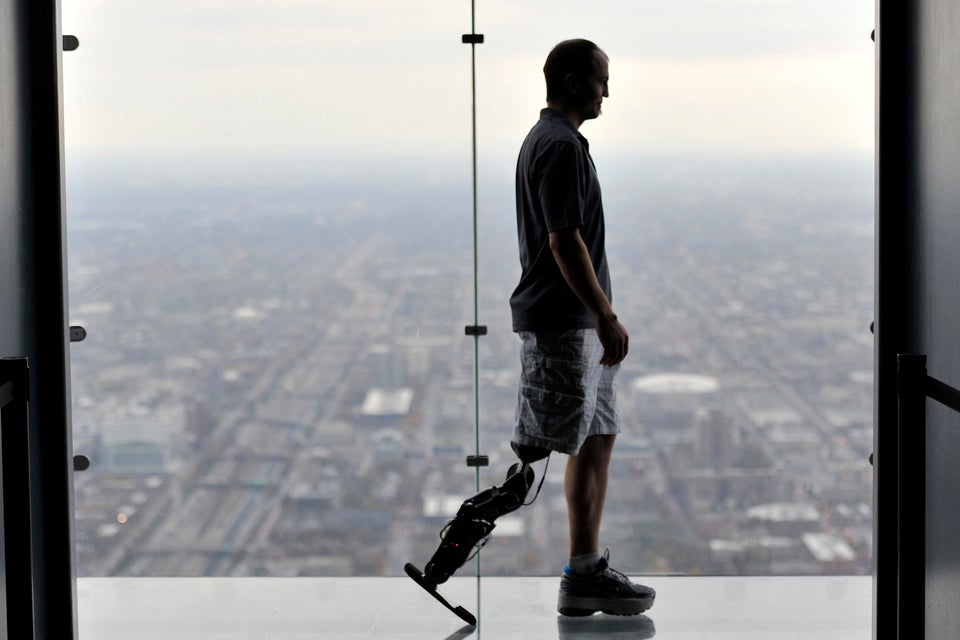 The First-Ever Thought-Controlled 'Bionic' Leg
Related