"Apparently I'm the Food Network's King of All Halloween, since I filmed Halloween Baking Championship and Halloween Wars: Hayride of Horrors," joked Zac Young as we sat down to chat about his early days in NYC, his transition from dreaming of being a star in theater to becoming a celebrated pastry chef, then his full circle return to theatrics by way of food TV.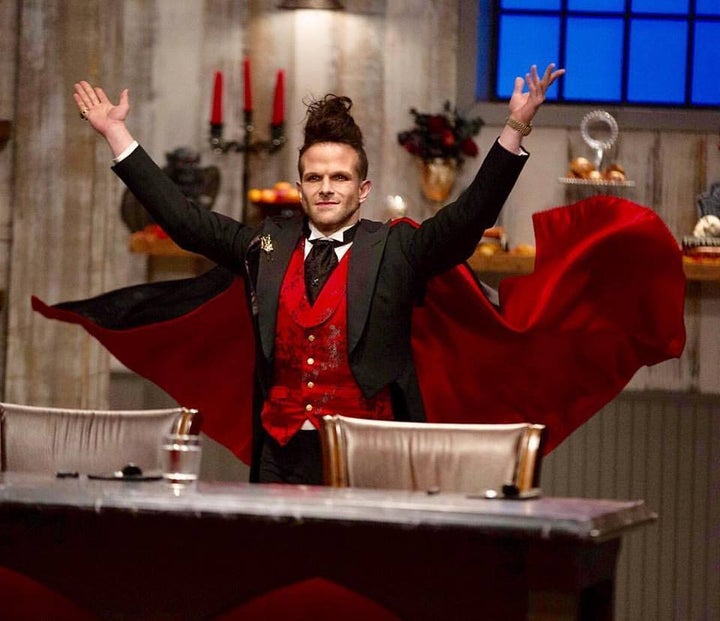 Zac came to NYC at age 21, "to become and actor-singer-dancer." Studying the performing arts most his life, he'd attended a performing arts boarding school and then went on to the Boston Conservatory to study Theater. But, "Half way through that, I said you know what, I'm just going to move to NY, I'm ready!"
His interest in baking budded during this time, "It started when I was working at Radio City Music Hall in the wig department. I also got really interested in costumes, and found that in every show where I was performing, I ended up hanging out with the costume people."
Zac didn't grow up "baking pies with my mom. She was a vegan," he told me, "So food wasn't something we celebrated at home, and we didn't eat sweets. I used to stop at the corner store and buy candy bars and Twinkies and hide them under my bed. While other boys had filthy magazines, I had a stash of junk food!"
Young's sweet tooth was alive and well when he came to NYC theater, and he described how he got into baking by chance. "I just got the urge to make Christmas cookies, which we never did growing up. So I bought a Kitchen-Aid and a book of cookie recipes and just started baking. I'd bring them into work and kept making more, then I became fascinated with the recipes and started playing with them. Some of those experiments worked and some didn't, and I really liked the creativity within the confines of science."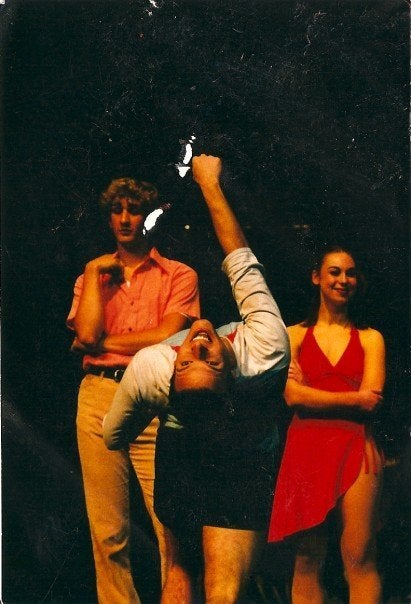 Then one day another member of the theater asked if she could buy some cookies from him to give as Christmas gifts and it hit him, "I could make money doing this!" Of all people, his "vegan mom" pointed out to him that when they spoke on the phone, he wasn't talking about theater, or NYC, he just kept talking about cookies. "So she asked me if I had thought about going to culinary school."
Zac did end up in culinary school, then into an internship at Bouchon Bakery, where he came to realize through a mishap that he didn't want to be in a bakery setting. After scouring Craigslist he landed an interview at Alex Guarnaschelli's Butter.
"So I went down and met with Alex, and we just talked, for a long time, about food, about life, about everything, we just clicked. So she asked me to come back and bake her something." Zac didn't know what to do... "Should I do cookies? Or something fancy like what we were doing at Bouchon? Then I thought, I want carrot cake, so I baked a carrot cake! A molten carrot cake with the cream cheese goo on the inside. Alex ate two of them and said, 'Great, you have a job!'"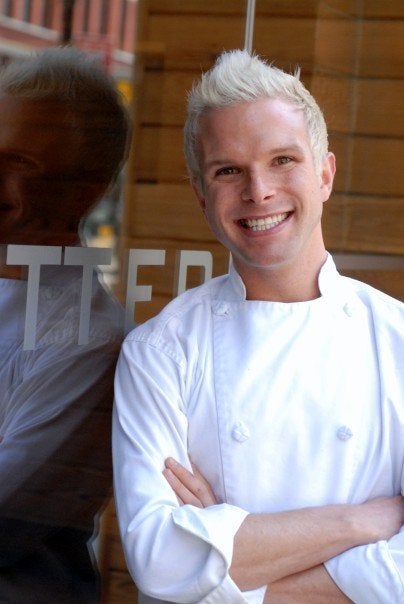 "It's funny," Zac continued, "Alex and I just judged an episode of Chopped, and it was a real full circle moment. Alex is wonderful, she is my kitchen mom, everybody loves working with her, the staff at Butter barely ever changes, there's very little turn-over."
Today Zac has been on television more than he ever planned when he moved away from theater and into the kitchen. "The funny thing about being on television is that I really thought I gave that up when I went into the kitchen."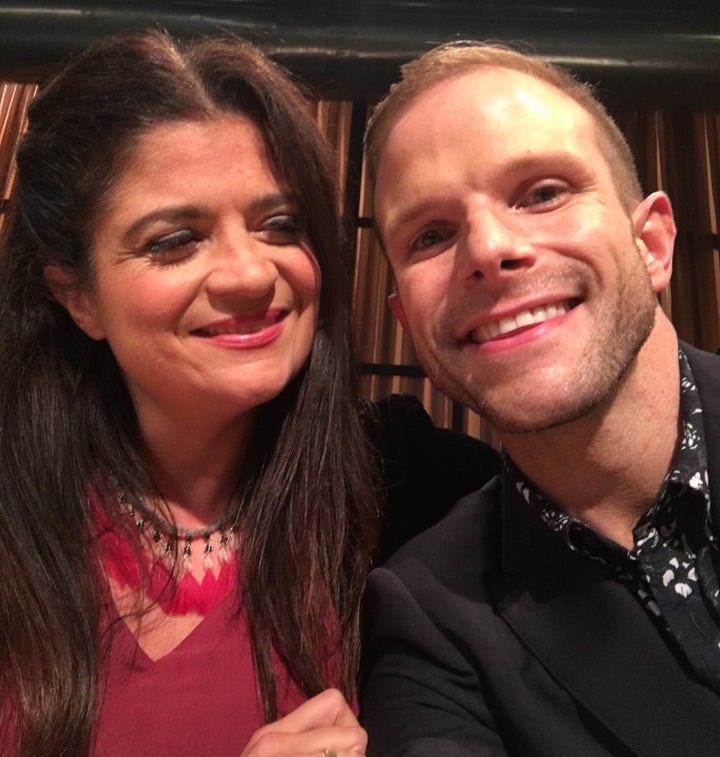 After season one of Top Chef came out, someone reached out to him about season two and he asked Alex about it. She said, 'Well, I think you'd be great in the media, but you can't really cook real food.' Zac thought to himself, "Oh yeah right, if they give me a chicken, I won't really know what to do with it." Alex didn't cut him off completely, saying 'If you really want to do this, we could do a boot camp for you, but trust me, one day they'll do a spin-off for desserts, and you'll go on, and you'll win.' Zac added, "She was right about one of those things!"
"Sure enough, four years later, they called me for Top Chef Just Desserts. And I said yes, and I did it… and it was weird. The first day, you realize all the cameras are there. You run into the audio guy, you trip on cables… But after the first day, you don't realize the cameras are there anymore. Or at least I didn't notice, I was singularly focused on winning whatever the challenge was."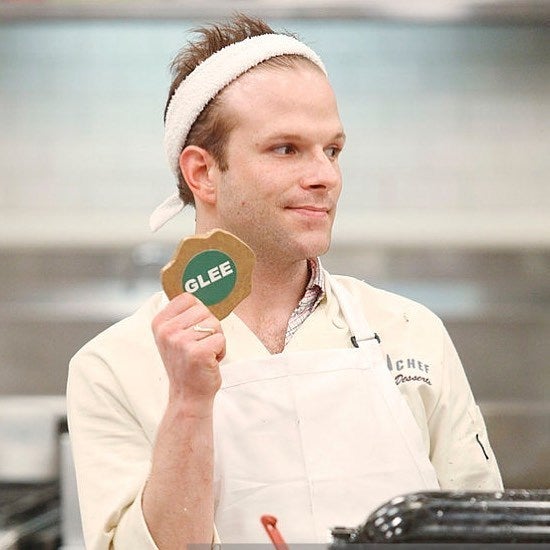 He elaborated on how he felt after the show was a wrap. "It's kind of like a dream, because next thing you know you're on a plane back home and you're thinking, What did I just do? When I got home and talked to my sister, I couldn't tell her much about it but she asked me if I was 'kind' and I thought, Oh no, was I?? And I realized I couldn't remember a thing that had happened, it was all one big blur! Then the show aired and I saw that either the editors were nice to me, or I wasn't being nasty! I didn't win, but everything with television just snowballed from there."
Top Chef Just Desserts was followed by seven seasons of Unique Sweets on Cooking Channel, and then he started getting called to judge different dessert competitions on Food Network, the "big brother network" of Cooking Channel. "And then they pay you to be nasty!" he laughed.
While Zac loved the one-off opportunities to judge TV competitions, "There's something really nice about judging the whole season of a show like Halloween Baking Championship, because you get invested, you care and you watch the chefs grow. You give them feedback and then the next day they come in and you can see that they learned something from you, it's great."
"But," he went on, "I remember with Halloween Baking I went in there wanting to be the 'Paula Abdul' of judges and then afterwards I was hoping the editors didn't make me the 'Simon Cowell'! You know, there's always negatives and positives, but you don't just go beating people up because that doesn't motivate them to do anything. But in the editing, they choose what to keep, and they could edit out all the positive and leave just the negative! It's interesting to see what they keep, like some simple moment of me being silly that I thought would end up on the cutting room floor."
Reminiscing about his rise in television, he humbly said, "This all just fell into place with television, I was lucky." But, he very worked hard, I pointed out. He replied, "Well yeah, but just like my theater days, you go on an audition and you can be just as talented as everyone else, but sometimes it's just a matter of what mood the person is in who gives you the job. It's even that way trying out for a job in the kitchen."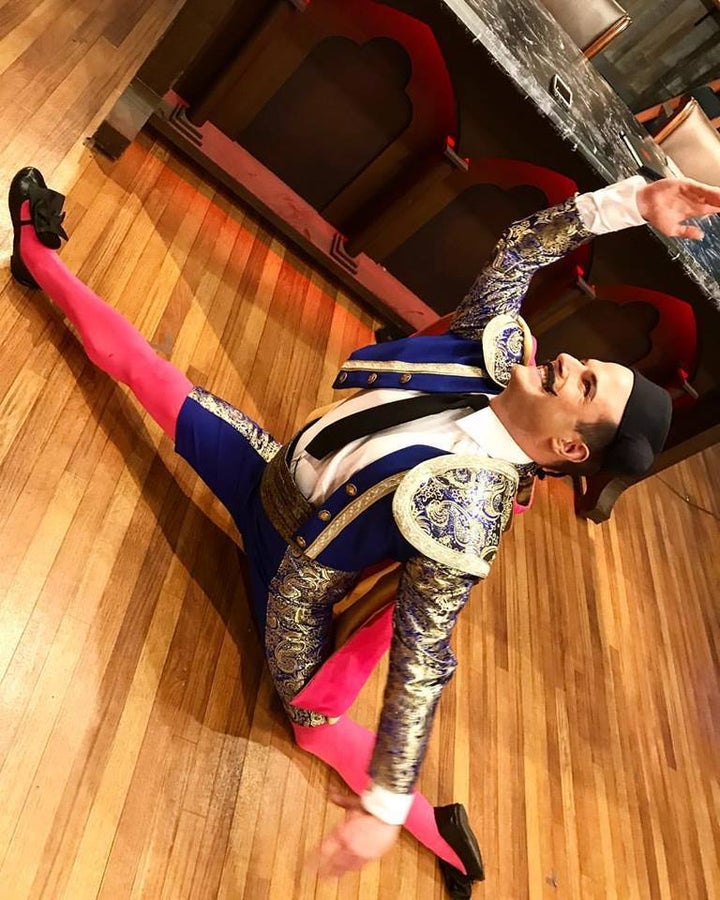 He says his background in theater is "A double edge sword, because you come from playing a part, and then you're playing yourself, and you don't really have anything to hide behind, it's kind of naked and exposed. After the first few episodes taping Unique Sweets I got some notes back from the network and they said I was overdoing it. And I was! It was like, And now I'm going to play myself! So I had to say to myself, Just be yourself, just act natural. Which is actually the hardest thing to do with a camera in your face."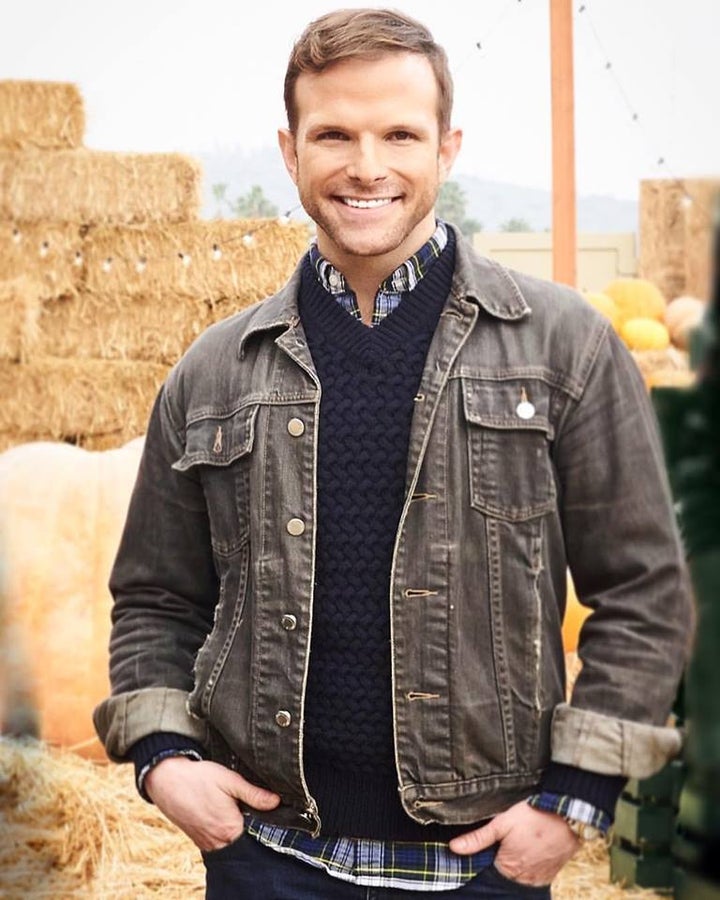 Yet, done it he has, and quite well indeed. So this Halloween as I binge on candy and episodes of Halloween Baking Championship and Hayride of Horrors, I have a new appreciation for where Zac Young came from, and for the genuine theatrical personality that makes him so entertaining to watch.