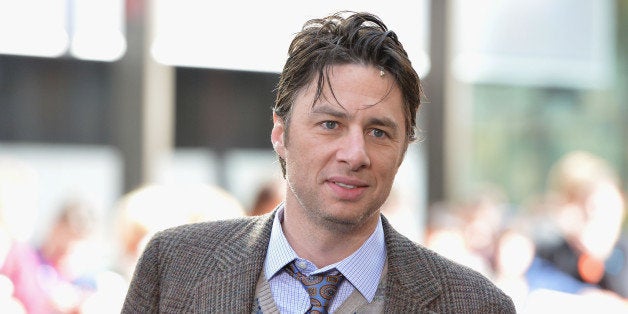 Zach Braff is an accomplished actor, writer and director, but despite his professional success, when asked about a pivotal moment that changed his life forever his answer was far from Hollywood.
In fact, the A-lister says it was his parents' divorce.
"In Garden State, your character says: 'It's really amazing how much of my life has been determined by a quarter-inch piece of plastic.' What has been the quarter-inch piece of plastic in your life?"
(For reference, the "quarter-inch piece of plastic" refers to a broken dishwasher latch in the film. Braff's character confesses that he pushed his mother one time when he was a kid, and because of the broken latch, she tripped over the open dishwasher door and was paralyzed. The act haunted him and changed his life forever.)
Responding about a pivotal moment in his own life, Braff said, "My parents divorce at a young age. I was shocked by it and it truly caused life-long pain that I'll always deal with."
Braff's parents divorced around the time he was in junior high school. In March 2014, he wrote a powerful essay for the New York Times in which he described that era of his life and how it pushed him into acting.
"I was a melancholic child. Worried, anxious. I never felt as if I belonged anywhere, as if I were a foreign exchange student living among the other kids, who seemed predestined to love sports. Add to that alienation the fact that my parents were going through a divorce, and I was truly treading water. But in that junior high school auditorium, I felt like I'd discovered a secret I didn't even know was being whispered. There was a place where I might belong: It was the Theater, and I was sold."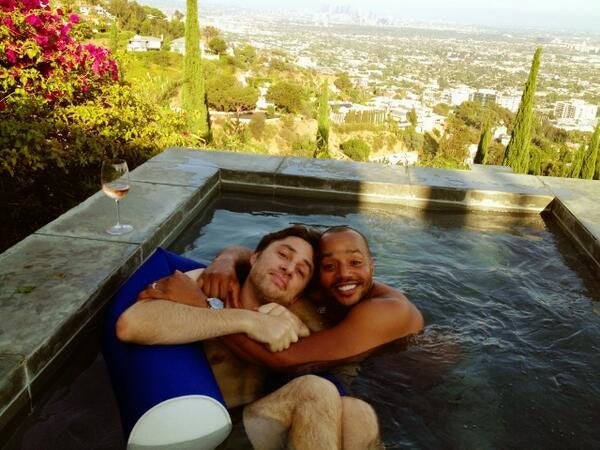 Zach Braff and Donald Faison Define Guy Love