Save for Season 9, "Scrubs" is a perfect show.
It's got everything ― a bromance to die for, musical numbers, a neurotic doctor everyone can identify with, and more guest appearances than you can count.
During a recent IMDB Q&A on Twitter last week, Zach Braff told fans that he would consider doing more episodes of the medical comedy series, planting the seed for an elusive "Scrubs" reunion.
"You never know about making more 'Scrubs' episodes, it's something we all talk about, especially now that all these people are going back and doing Netflix versions of their shows," the 41-year-old said. "I am very jealous of all this 'Gilmore Girls' attention and 'Full House.'"
Braff added, "We talk about it every now and then. So you never know, it could happen. I'd do it."
When reports circulated claiming Braff confirmed there would be more "Scrubs" episodes, the actor tweeted out a very vague non-answer: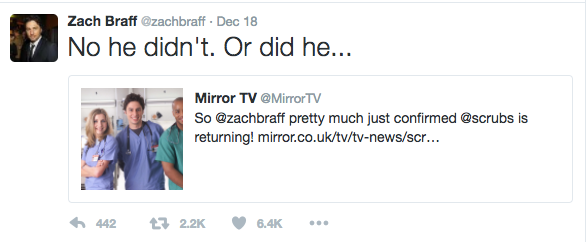 Netflix needs to call Braff, Donald Faison and the rest of the gang ASAP so we can have more of this:
Before You Go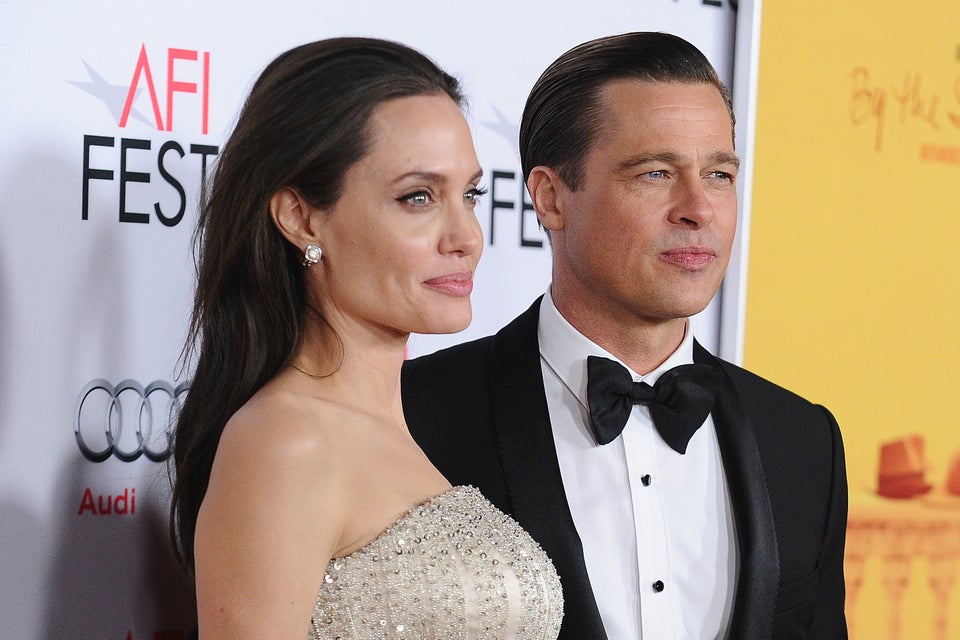 Surprising Celebrity Splits Of 2016
Popular in the Community