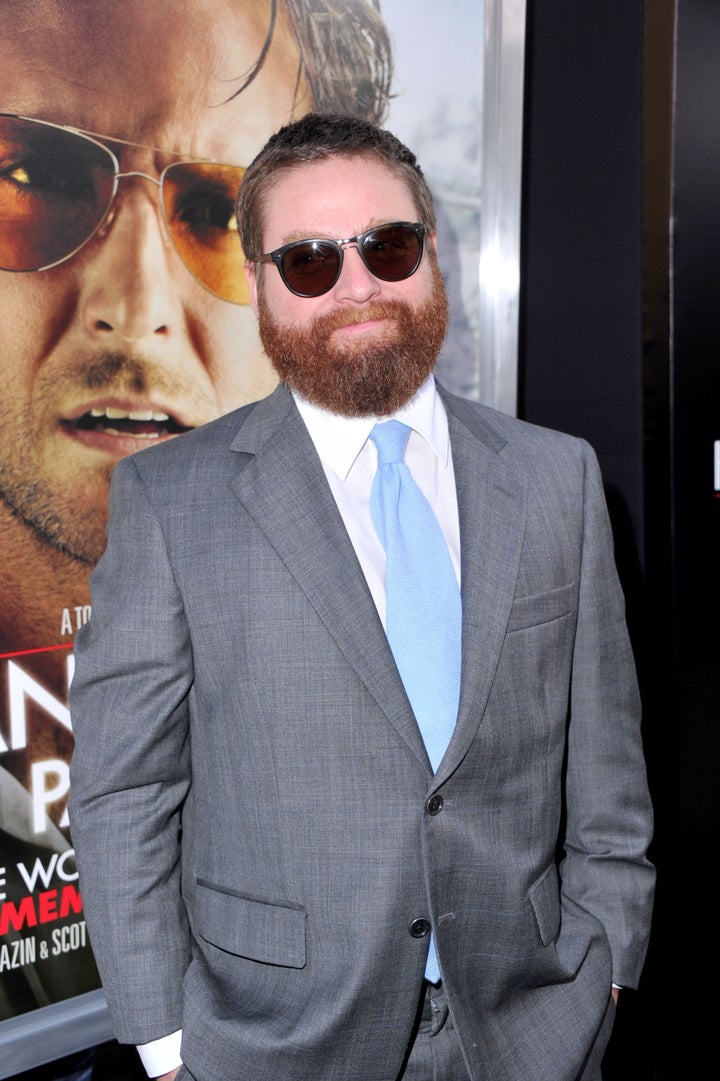 After years working as an underground sensation of a comedian, with little public recognition of his own brand of carefully constructed to be misunderstood humor, Zach Galifianakis is finally a bonafide movie star. But instead of showing off his highly anticipated new film to his mom, the star of "The Hangover: Part II," is doing the exact opposite: banning her from even seeing the thing.
Galifianakis has made no secret his very close relationship with his family -- they often follow him from film set to film set, a supportive unit to remind him of his small town life in North Carolina, amidst the chaos of Hollywood and movie locations. But as he told Entertainment Weekly at the film's premiere, in this case, the final product's crassness means that it is off limits.
"It is so bad in parts that I told my mom she is not allowed to see it. I forbid, forbade, forbid her from coming. In fact, I am going to hide my head in shame around Ed's parents too," he told the magazine, juxtaposing his parents' ban and his co-star Ed Helms actually bringing his family to see the film that night.
While it might seem like he's being too conservative about the matter -- they are his parents! -- Galifianakis actually has good reason to keep his mom's eyes and ears away from the screen: he let her see the first "Hangover," and she was none too happy.
"I had to get on the phone with my mom and say, 'I agree with you,'" he told Time Magazine in a recent interview.
Then again, perhaps he is underestimating their level of acceptance. In the same breath, he told Time that his parents are willing to see red if it means green.
"But at some point, as it did well at the box office, all that embarrassment flew out the window. As long as I can fly them all over the world, they don't care. I could be in porno."
It's not all raunch for Galifianakis, though. While he's set for what should be an uproarious political spoof, "Southern Rivals" with Will Ferrell, he's also played some more serious roles, including in his HBO show "Bored to Death" and in the indie film "It's Kind of a Funny Story," and he told Movieline he'd be interested in some more dramatic parts. If they fit.
"I am really interested in who a director is, and if we would get each other. That, to me, is the attraction about this Todd Phillips ["The Hangover" director] guy, is that we get each other," he said. "My confidence isn't really that high when it comes to a lot of things — it just isn't, in terms of acting. But Todd's given me that confidence. And, you know, if a dramatic person or thing came up, you know what, I would love to do it if I could pull it off. I don't know if I can, but I would like to. I think a lot of comics have a chip on their shoulder and they want to do that, and I think maybe I do fall into that category."
Should Galifianakis let his mom see the film? Hard to say without the benefit of seeing the final product, but check out these two sets of trailers to form your own opinion.
Calling all HuffPost superfans!
Sign up for membership to become a founding member and help shape HuffPost's next chapter