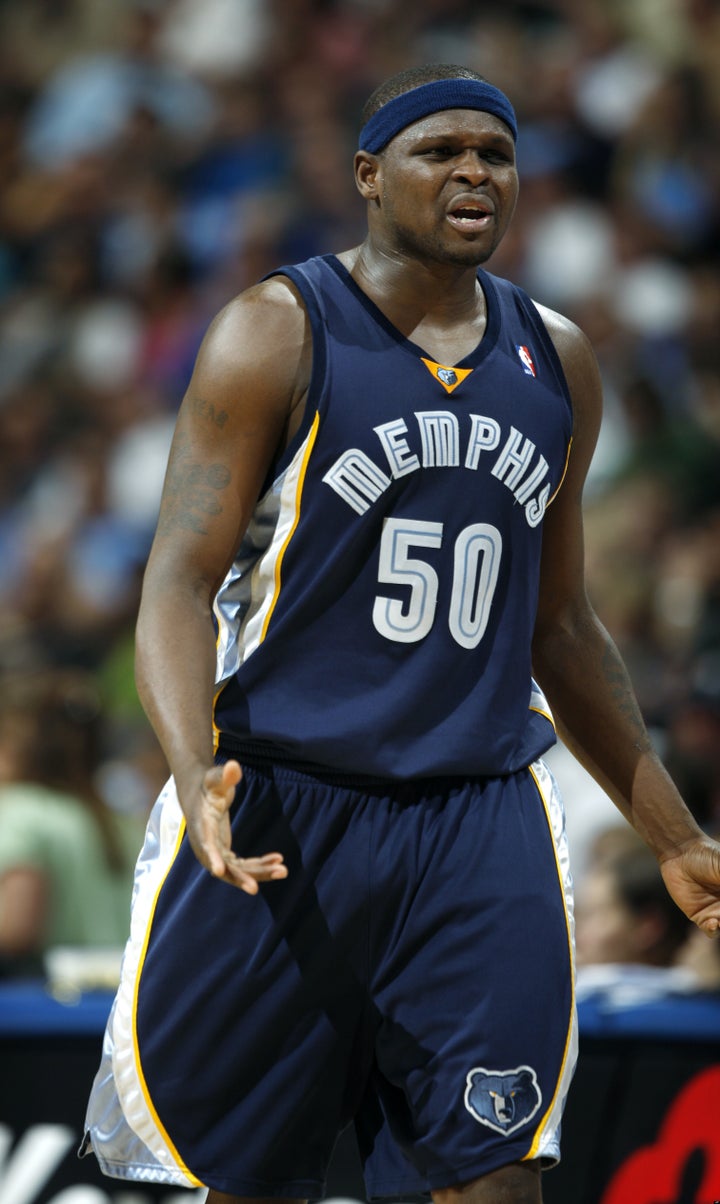 Memphis Grizzlies big man Zach Randolph is accused of being a "major marijuana supplier," TheIndyChannel.com reports. According to the web site, a reliable informant was first to raise the charge.
Indianapolis police recently found a car registered to Randolph filled with marijuana and gun ammunition. Cops then raided storage space rented by Randolph, where "controlled substances" and "cars with secret compartments" were found.
According to the Indianapolis Star, Randolph has not yet been charged with any crime, but a detective reportedly called the Grizzlies star a "financier for known drug dealers in Indianapolis."
Randolph has been arrested numerous times throughout his life, including a marijuana arrest when he was with the Portland Trailblazers. Last year, he was arrested on suspicion of drunk driving.
UPDATE: A bad day gets worse for Randolph. TMZ reports that in a separate incident, a member of Randolph's posse is accused of beating a man at a strip club.
Related
Popular in the Community