When a flight cancellation threatened to keep a woman with two children from getting to her father's funeral, she reached out to strangers for help.
Three kind souls agreed, and together they drove through the night so that the family could reach the funeral in time.
Story continues after photo.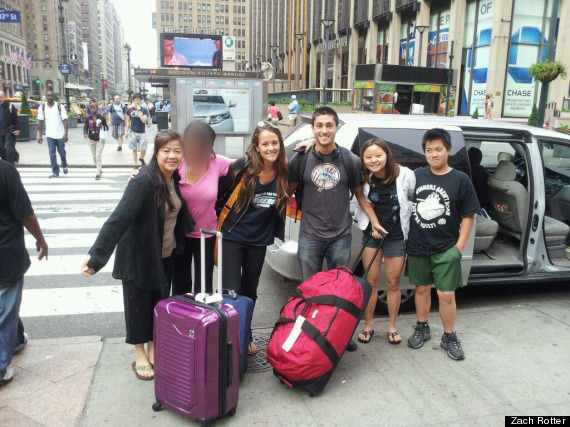 One of those strangers was Zach Rotter, a University of Toledo medical student who had just finished a two-week orientation when his flight home to New York was cancelled due to inclement weather.
He was standing in line to get his ticket transferred when Jelena, a mother of two, approached him and asked if he'd help her drive to New York. The next flight out of Detroit wouldn't arrive until after her father's funeral and she hadn't been able to get much sleep since he passed a few days earlier.
Rotter agreed, and so did the person in line behind him, a young woman named Leanne. A third stranger had already volunteered.
The group was picked up by Jelena's brother, who drove them to her house in Ann Arbor so that they could change, eat, and get on the road.
"As a rough estimate, I'd say we were on the road by 10:15," Rotter told HuffPost.
Jelena drove for the first hour and slept the rest of the way, while the three good Samaritans took two and a half hour shifts behind the wheel, only stopping for bathroom breaks and to switch drivers.
Jelena's father's funeral was at 9 a.m. the next morning, and the group made it to Penn Station by 8:36 a.m., where they parted ways and snapped a photo to commemorate the trip.
Jelena later told Rotter that she made it to her father's funeral in Chinatown on time.
"I can only imagine how difficult it must have been for Jelena to reach out to three complete strangers in a time of such need," Rotter told HuffPost.
"It was amazing of her to do so, and I will always be in awe of the amount of strength it must have taken to do so, let alone making the 9.5 hour journey with the strangers as well."
Related
Before You Go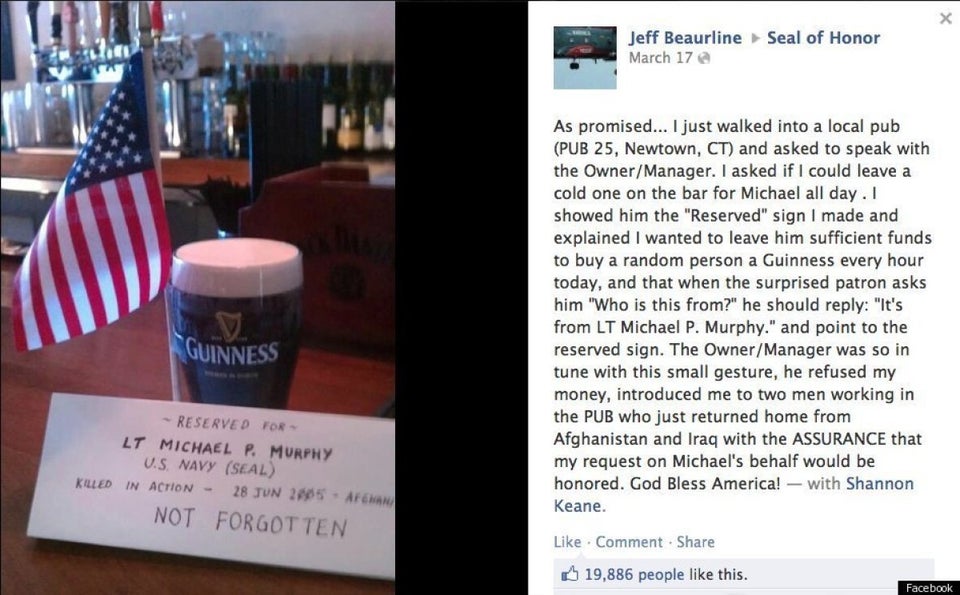 Random Acts Of Kindness
Popular in the Community