In 2010, when Zach Weisberg was the web editor for Surfer Magazine, print publications still struggled to understand how the Internet could play into their business. It was the year of the iPad -- Instagram also launched then, Pinterest, too, and Google+ the next year.
Social media basically exploded thereafter -- but legacy publications undervalued the Internet's potential to reach their audience.
This was also the year Weisberg stood up for himself.
After refusing to pull down a story he believed needed to be told, he quit Surfer Magazine and launched The Inertia, a site that describes itself as "surfing's definitive community." Much like Weisberg and the athletes it covers, The Inertia understands how to flow with constant change, and over the past four years The Inertia has become a major publication in the surfing news industry.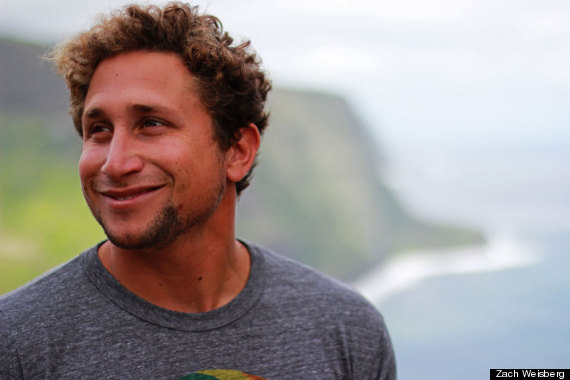 Here, Weisberg shares some wisdom he's learned along the way.
Find your flow and go with it:
In its early stages, Weisberg built The Inertia while earning an MBA at the University of Southern California. He says he works best when there's a lot going on. "Going back to school was so nice in that it had nothing to do with surfing or online publishing or the Internet," Weisberg told HuffPost. "It enabled me to have a much different perspective on how to approach those tasks and responsibilities. It forces you to look at things differently. My dad and granddad always said that if you want to have a job done, give it to a busy person. The more time that I have available to do any given thing, the less effective I am to actually get it done. I prefer to work in an environment where I don't have a lot of free time available. That's when I'm personally at my best."
The Inertia has been called "HuffPost for surfers," and Weisberg says that's exactly what he wanted. He knew at the beginning that "building a talented community was the most important and differentiating thing" that he could do, "flipping the online publication model." And by relying on connections Weisberg made while at Surfer (relationships with world-famous athletes, writers, and photographers such as Gerry Lopez, Kelly Slater and Clark Little), he was able to bring them in as contributors, giving The Inertia much-needed caché.
Stay open to influence and inspiration, and act on it:
One of the first things Weisberg did after quitting Surfer Magazine was soul-search in New York City with friends and mentors. He happened upon a seminar given by Arianna Huffington, and was so inspired by her presentation that he was able to apply her vision for new media into the world he inhabited. "I listened to her talk and her vision at the moment; I felt that it could work perfectly in the world of surf and action sports. I decided to give it a shot, to try and build that."
On the same New York trip, a "really formative trip" that inspired the idea behind The Inertia, Weisberg met with an editor-mentor from the New York Times. "I told him I was thinking about going back to journalism school, but he said he's trying to get out of it! He said I might investigate an M.B.A. program, that I might learn a set of skills that would serve me well in the future . . . I was like, alright, I'm going to leverage the learning and connections that I had while at Surfer and try to build a version of that platform, the original inspiration, go back to business school and see how this project goes."
Know when it's time for a change:
In 2010, a catalytic event sent Weisberg's inertia into motion. Mick Fanning, three-time world champion at the time, called Charlie Smith, a reporter for Australia-based surf magazine Stab, a "f-cking jew", and Smith wrote a piece about it. "It came at a time when there was a lot of different upstart projects happening online," Weisberg said. "A lot of surf blogs and surf media outlets seemed to use bigoted language for the sake of shock value and attention. I took pretty strong issue with that, and the Fanning episode was an opportunity to address it in a constructive way."
Weisberg responded by publishing a piece called "Diversity In Surfing: We Need More Of It," on Surfer's website. "Surfers, as a group, are not racist. In my opinion it was an innocuous piece . . . It was an important moment to address it, especially as an authority."
But Weisberg was told to remove it from surfermag.com, due to pressure from advertisers. "I had actually decided to leave Surfer before this point, and this really reaffirmed that decision . . . I thought, the things that we publish matter, this is too important an issue to sweep under the rug, and I'm not going to delete it." So he quit.
It's OK if your perspective changes, too:
"When I was at Surfer, I really wanted to be a great writer and great journalist," Weisberg says. "I wanted to be a great storyteller. And when that is your objective, your fidelity to the truth beyond all else, not to relationships, that is a very different space to operate in. In business, you certainly can't operate as an island or you will truly fail. That has been a revelatory thing for me in starting a business. You have to create relationships that are going to be valuable to all parties. And the challenge is adapting those relationships to fit the vision of the site. That has been a huge change in perspective for me."
Let your brand be a reflection of your personality:
The Inertia, by definition, is a perfect example of Weisbergian philosophy. "It's resistant to a change of state in motion. So if you're in motion, then it's difficult to stop. As a business, our state is constantly changing, constantly moving and innovating -- that's our natural state. It's difficult to stop that."
Know the two kinds of patience:
While Weisberg says it was essential to be urgent in creating a vision and instilling a sense of meaning into the project, he says he learned a lot about patience. "A friend of mine told me there are two kinds of patience: a healthy impatience and a hurtful impatience, and the trick is being able to distinguish between the two."
"When we launched on September 13, 2010," Weisberg recalls, "we had absolutely zero traffic, zero unique visitors monthly, zero brand recognition, and our resources were limited to the Internet connection in my apartment and my own tiny personal investment to get things going. Building traffic from scratch to millions of pageviews and nearly a million visitors monthly required all sorts of enthusiasm, persistence, and, most important, a belief in our potential . . . I still feel like, only now, 4 years later, we're just pulling out of the garage and getting on the road. We have a huge trip ahead of us."
Stay flexible about your goals, and explore the things that inspire you:
Weisberg takes cues from a lot of organizations he respects, analyzes why he respects them, and incorporates those elements into his business. "Our vision has evolved. We've taken inspiration from outside, from different publications. Now we're trying to figure out what's next. In the last four years, we have built an audience that, in a lot of cases, surpasses most of our competitors'. So it's like, we've built the audience, but what's next? That question, you know, we're fixating on. We're trying to figure that out."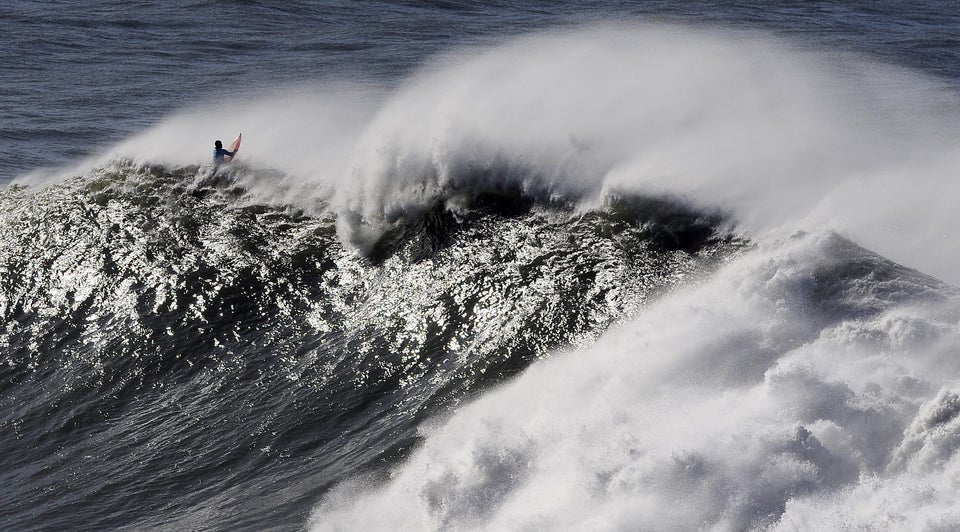 Amazing Waves