One of our long-running goals at HuffPost Arts & Culture is to eliminate the unnecessary divide that has so long plagued the arts and sciences. So we were overjoyed to stumble upon the work of microbiologist-cum-photographer Zachary Copfer, who has turned a traditional artistic practice into a laudable technique weaving art and science into one. He calls it "bacteriography."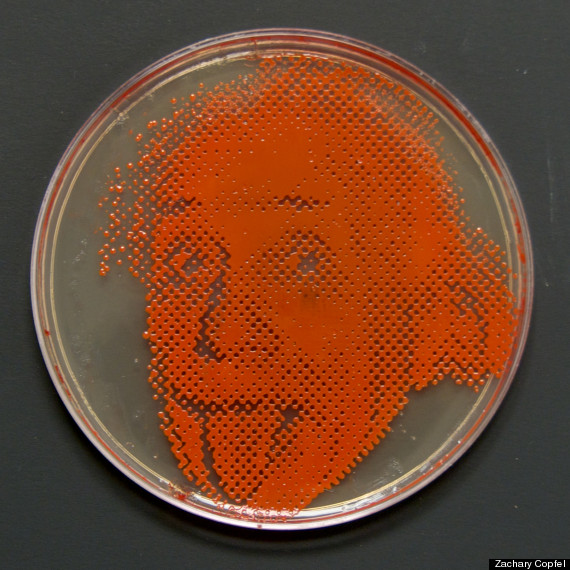 If you couldn't tell from the name, bacteriography is the marriage between bacteria and photography. (Who knew the two would create such wonderful children?) According to PetaPixel, Copfer begins by taking a supply of bacteria and covering a plate with it. He then places a photo atop the plate and exposes it to radiation, making something akin to a negative of the print. After this, he develops the image as the bacteria grows, before finally coating it with acrylic and resin.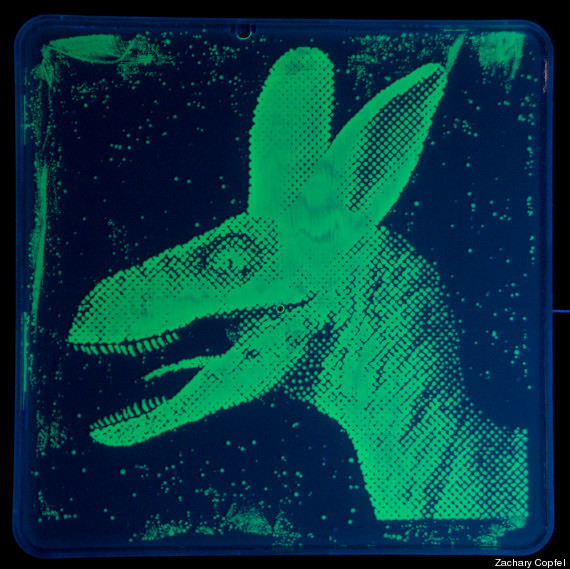 Copfer, an MFA photography student, uses his inspired methodology to render E-coli based renderings of Pablo Picasso, Albert Einstein and the night sky. The resulting images have a Pop Art aftertaste to them, looking as if what might occur if Chuck Close couldn't concentrate on his homework during science class. The works certainly make us see what Copfer means when he says "the world of science has always been a beautiful poetic place, more artful than anyplace else I have ever known."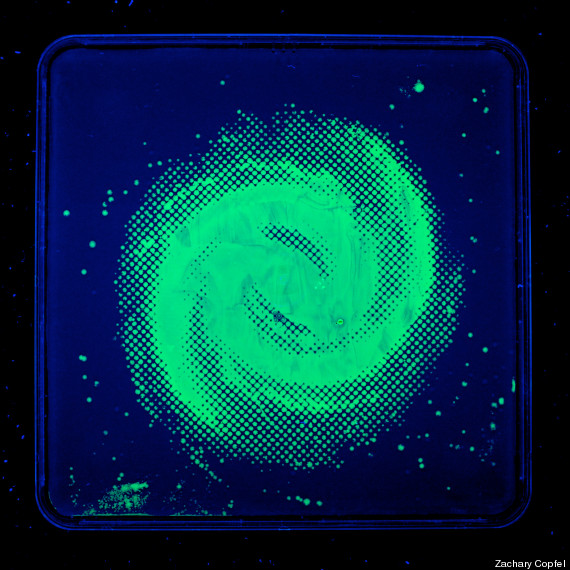 Check out a video of Copfer's work below and let us know if you think bacteriography is the new frontier of photos!
Popular in the Community