• The South Carolina teen was shot to death in a botched undercover marijuana sting last summer.
• The officer who used deadly force was cleared of wrongdoing, but a federal probe continues.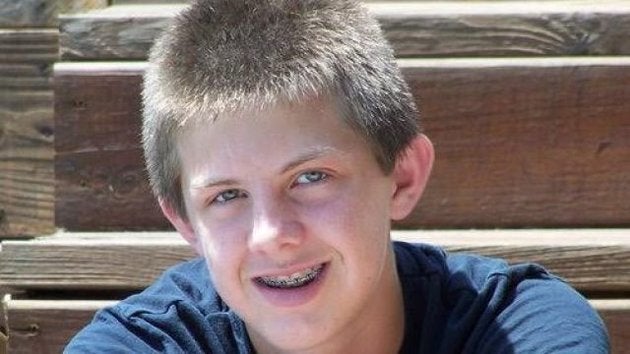 The family of Zachary Hammond, the unarmed South Carolina teen fatally shot by a Seneca police lieutenant last year, has settled a wrongful death lawsuit against the city for $2.1 million, their attorney said late Tuesday.
"There will be no further legal proceedings between the parties," Eric Bland, the family's attorney, told The Huffington Post in a statement. "Rather than endure a lengthy litigation process, both parties agree that an early resolution will allow a platform for healing for the Hammond family and the City of Seneca that is outside the spotlight of litigation."
Hammond's parents said that they will hold a news conference on Wednesday.
Hammond, 19, was shot twice at close range by Lt. Mark Tiller in a Hardee's restaurant parking lot on July 26, 2015, during a botched undercover marijuana sting that had targeted the passenger in Hammond's vehicle.
Police dashcam video shows Tiller's patrol car stopping behind Hammond's vehicle and Tiller, with his gun drawn, ordering Hammond to get out of his car. Hammond's car then backs up and turns as Tiller shouts and runs toward the front of the car.
Police said Hammond accelerated toward Tiller, causing the officer to fear for his life and open fire.
Investigators declared Tiller's use of deadly force was justified and cleared him of wrongdoing last year.
Warning: Police dashcam video is graphic.
The family's lawsuit alleged that Tiller and other officers who responded to the shooting were disrespectful to Hammond's body and were seen celebrating. One officer purportedly raised Hammond's lifeless hand and gave it a "celebratory high-five."
Hammond's death followed a narrative similar to other officer-involved shootings elsewhere in the U.S. that included conflicting accounts of police and witnesses.
Popular in the Community