Autopsy reports clearly disprove the police's claim that a South Carolina officer fatally shot 19-year-old Zachary Hammond in self-defense, Hammond's attorneys and parents say.
Police say Hammond was driving another woman to a parking lot, where an undercover agent had arranged to purchase drugs from her.
The officer got out of his marked vehicle and approached Hammond's car with his weapon drawn, Police Chief John Covington said, noting that this is standard practice for a "narcotics" investigation. That's when, according to the chief, Hammond accelerated his car toward the officer, local Fox affiliate WHNS notes. Covington maintains that his officer "fired two shots in self-defense" as Hammond "drove directly at him."
But the Hammond family's attorney, Eric Bland, sees a different picture when looking at the teen's newly released autopsy report.
"It is clearly, clearly from the back," Bland told Greenville Online on Wednesday. "It is physically impossible for him to be trying to flee or run over the officer that shot him."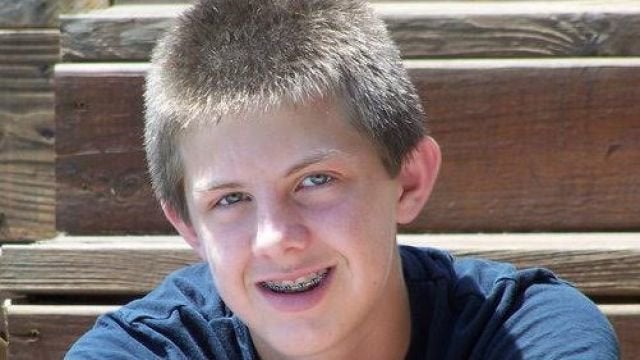 Greenville Online reports:
Bland said the autopsy indicated that the first shot went into Hammond's left rear shoulder, throwing him forward in the car, and the second one went at a downward angle into his side from the rear, through his heart and lungs and leaving out his lower right side.

The entry wounds were five inches apart, he said.

"The shots were so close in proximity to each other that it would be physically impossible unless the car was stopped and the officer came up very close to an open window," Bland said.
But Covington stood by his initial comments, saying that Hammond was shot at near-point-blank range from outside his open driver's side window. He said Hammond was not "shot from behind."
Hammond's father, Paul, thinks his son may have been trying to flee, but said, "I think he was shot for fleeing the scene."
Tori Morton, 23, the other passenger in Hammond's car, was uninjured. She was charged with simple marijuana possession and released Monday.
Oconee County Coroner Karl Addis said Tuesday that Hammond died from a gunshot wound in his upper torso, but wouldn't elaborate on the angle of the shots fired. He referred all questions to local and state authorities.
Meanwhile, the unidentified officer has been placed on administrative leave, and the city and officer have both hired attorneys, WHNS reports.
The shooting comes during a dark time for police in South Carolina. The state is on pace to have its bloodiest year of officer-involved shootings in more than a decade, according to the South Carolina Law Enforcement Division. Hammond's death was the state's 29th cop-involved shooting in 2015, SLED said, and at this rate South Carolina will reach 50 shootings by the end of the year.
Popular in the Community