The family of Zachary Hammond, the 19-year-old fatally shot by a Seneca, South Carolina, police officer last month, on Tuesday asked for federal intervention in the investigation of their son's death.
In a statement on behalf of the Hammond family, attorneys Eric Bland and Ronnie Richter formally requested that the U.S. Justice Department, U.S. attorney's office and Federal Bureau of Investigation "intervene" in the probe because of the "substantial violations of [Hammond's] civil rights and the need for a transparent and independent investigation of the Seneca Police Department's policies, procedures and practices."
Lt. Mike Tiller killed Hammond on July 26 during a minor marijuana sting. Police have maintained that Hammond accelerated his vehicle toward Tiller after refusing a command to show his hands, causing the officer to fear for his life. Tiller fired two shots at near point-blank range into the open driver's side window, and autopsies have shown that the bullets struck Hammond in the back of the left shoulder and left side. An attorney for Tiller claimed his client needed to use lethal force "in order to stop the continuing threat to himself and the general public."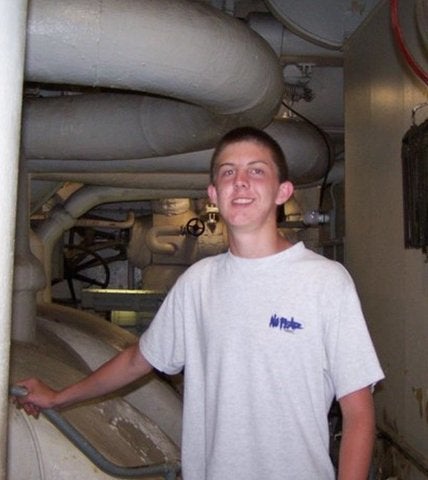 Hammond was unarmed at the time of his death. A passenger in his car was later booked on a misdemeanor marijuana possession charge. She reportedly had 10 grams of marijuana on her, and police say she had planned to sell it to an undercover officer who had set up the deal at the Hardee's parking lot where Tiller killed Hammond.
Bland has repeatedly accused Seneca police of not telling the truth about the incident and of withholding information from the Hammond family. Over the weekend, he said it was "ridiculous" to claim that Hammond was a threat to Tiller or anybody else, and reiterated his belief that the location of the gunshot wounds suggests Tiller acted unlawfully in shooting Hammond. Tiller has been placed on administrative leave pending the results of an investigation by the South Carolina Law Enforcement Division, standard practice in any police shooting.
While Bland has sparred with Seneca officials regarding their handling of Hammond's case, he clarified Tuesday that the family's request was not an attempt to question the integrity of SLED or the solicitor tasked with determining if charges are warranted in this case. Instead, he and Richter argued that it was incumbent on federal authorities to give Hammond's death the same treatment they have given to a number of cases involving white officers and black suspects. Both Tiller and Hammond are white.
"Given the resources that the Federal Government has devoted to the investigation of other similar incidents, we will request that the Federal Government intervene at this time," the attorneys said. "While many other recent events have involved white on black police shootings, police brutality and the excessive use of force are race neutral issues. The Hammond family hopes and trusts that the United States Justice Department will investigate the death of their son with the same intensity and thoroughness as it has demonstrated in other interracial settings. Every death of an unarmed teen, regardless of color, strips a piece of our dignity and humanity as a society."
Bland has criticized what he sees as a lack of nationwide media coverage of Hammond's case, saying that it would have attracted more attention had Hammond not been white. Outlets including The New York Times, CNN and The Washington Post picked up the story last week following substantial outrage on Twitter, largely from supporters of the Black Lives Matter movement.
Others have pointed out that Hammond's case differs from some of the most prominent police killings of the past year in that there has been no publicly released video. Furthermore, the mostly white town of Seneca lacks the backdrop of tension between the community and law enforcement that serves as essential context to the issues of race and policing that have captivated the nation in the year since the death of Michael Brown, 18.
While there haven't been any large-scale demonstrations on the ground in South Carolina, around 50 people attended a candlelight vigil for Hammond on Friday night. Black nonviolence activist Jack Logan, of Greenville, South Carolina, has also scheduled a "rally for justice" for Hammond, set to be held on Aug. 15 in downtown Seneca.
REAL LIFE. REAL NEWS. REAL VOICES.
Help us tell more of the stories that matter from voices that too often remain unheard.