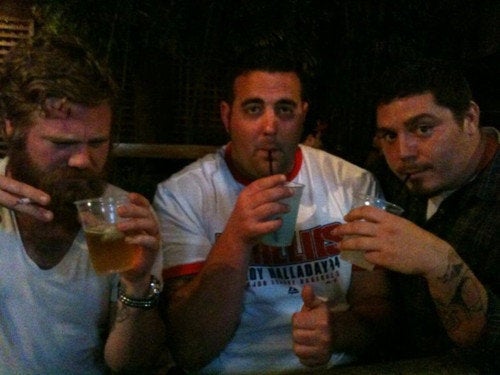 The passenger was Zachary Hartwell, one of the men posing in the photos Dunn posted to Twitter of himself drinking with friends just hours before the crash. Hartwell was a Navy SEAL with three tours of duty in Iraq, RadarOnline.com reports. He had been married less than a year, to wife Rachel.
A 30-year old from West Chester, PA, he was a stunt car driver in Bam Margera's 2009 film, "Minghags."
The pair died in a fiery crash at around 2:38 Monday morning. Dunn may have been speeding at the time, and though he had been drinking alcohol, the initial police report did not indicate that intoxication was suspected as part of the reason for the crash.
In the photo below, he is pictured to the viewer's right, opposite Dunn.
PHOTO: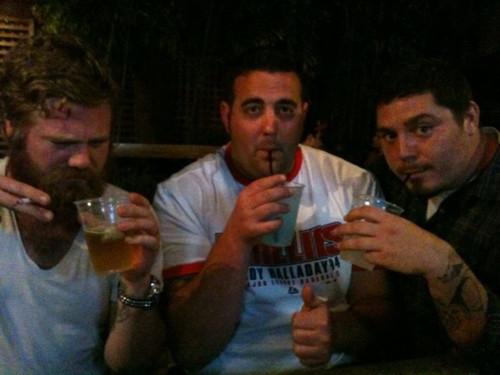 Popular in the Community