On Thursday, actor John Cho revealed in an interview that Sulu would be in a same-sex relationship in "Star Trek Beyond," which hits theaters July 22. The move, Cho said, would be a tribute to Takei, who originated the role in the "Star Trek" television series 50 years ago and came out as gay in 2005.
To the surprise of many fans, Takei blasted the development as "really unfortunate," and said in a Hollywood Reporter interview Thursday that he believed it went against "Star Trek" creator Gene Roddenberry's vision for Sulu's character.
Quinto, who plays Spock in "Star Trek Beyond," accused Takei of taking unnecessary issue with a "normalized and positive portrayal" of an LGBT person in what is likely to be a blockbuster film ― which is something he feels Hollywood needs more of.
"As a member of the LGBT community myself, I was disappointed by the fact that George was disappointed," Quinto, who came out as gay in 2011, told Pedestrian.TV. "I get it that he's had his own personal relationship with this character, but, you know, as we established in the first 'Star Trek' film in 2009, we've created an alternate universe."
The actor added: "My hope is that eventually George can be strengthened by the enormously positive response from especially young people, who are heartened by and inspired by this really tasteful and beautiful portrayal of something that I think is gaining acceptance and inclusion in our societies across the world — and should be."
Quinto's remarks echo those of screenwriter Simon Pegg, who said he "respectfully disagrees" with Takei's stance on Sulu's sexuality.
"I have huge love and respect for George Takei, his heart, courage and humor are an inspiration," Pegg wrote in a statement cited by both The Hollywood Reporter and Entertainment Weekly. "We could have introduced a new gay character but he or she would have been primarily defined by their sexuality, seen as the 'gay character,' rather than simply for who they are and isn't that tokenism?"
Pegg, who also plays Scotty in the film, continued: "I don't believe Gene Roddenberry's decision to make the prime timeline's Enterprise crew straight was an artistic one, more a necessity of the time ... If he could have explored Sulu's sexuality with George, he no doubt would have."
Here's to hoping that all involved with the franchise will be pleased with how Sulu's journey plays out when "Star Trek Beyond" hits the big screen.
Before You Go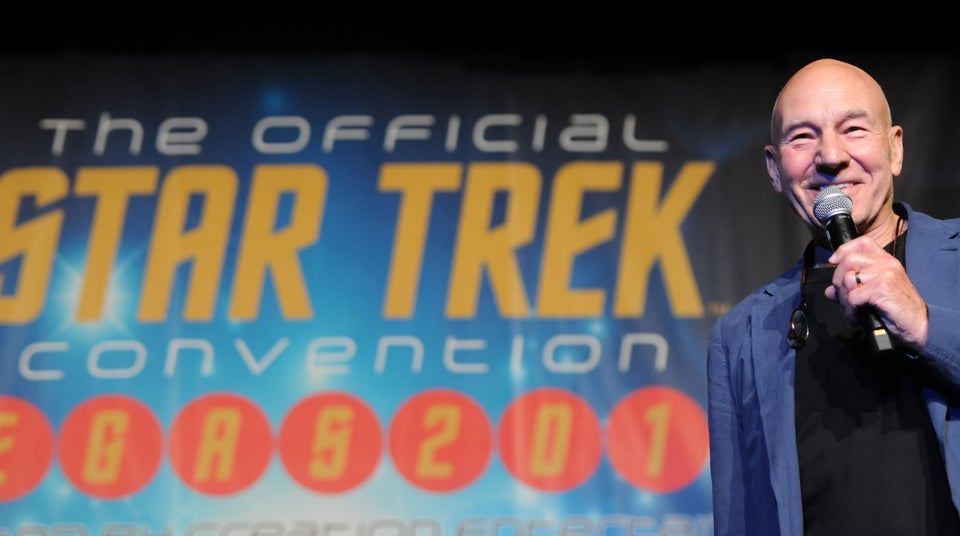 Ranking Every 'Star Trek' Movie, From Best to Worst
Popular in the Community