WASHINGTON -- The nation's leading Republicans marked the 11th anniversary of 9/11 with the words "never forget" on their lips -- most of those using the occasion to promote legislation -- but nearly all of them opposed the bill passed two years ago to help the first responders who suffered health problems in the wake of the attacks.
Prominent among them was vice presidential nominee, Rep. Paul Ryan (R-Wis.), who voted twice against the James Zadroga 9/11 Health and Compensation Act, and opposed the final passage of the bill.
"Eleven years ago today, from Capitol Hill, I could see the smoke rising from the fires burning in the Pentagon. Like all Americans, I will never forget the moment that our homeland came under attack," Ryan said in a statement. "For me, this is a day to remember those who perished on that day of terror, including the first responders."
A spokesman for Ryan, Brendan Buck, insisted that Ryan supports 9/11 responders and pointed to the congressman's votes soon after the attacks in favor of aid for those suffering. He explained Ryan's Dec. 2010 comments on the House floor in opposition to the Zadroga bill by noting that Ryan said he didn't like the bill because he thought it was flawed, was "rushed" onto the floor by Democrats, and created a new mandatory spending program.
Ryan also voted against previous versions of the measure, in September and June of 2010, and the version that ultimately passed the House did so without Ryan's vote. It passed the Senate unanimously after Republicans there extracted numerous concessions, including cutting the fund from $7.4 billion to $4.3 billion and making that money available for only six years.
Buck declined to say whether Ryan would support extending further aid to first responders with cancer and failing lungs when the money runs out in 2016, the last year of a potential Romney-Ryan administration.
Andrea Saul, a spokeswoman for Republican presidential nominee Mitt Romney, provided no specifics on what measures a President Romney would back, but suggested he would stand by responders and that he endorsed more aid from Washington.
"Gov. Romney supports government assistance to the victims of terrorism," Saul said.
In observing Tuesday's anniversary, Ryan joined numerous other colleagues who joined him in opposing the Zadroga Act. Many House Republicans mourned for the victims of 9/11 even as they linked the day to efforts to pass new legislation.
"We honor those who fell 11 years ago today. We honor those who fought to try to save some of those who died," Majority Leader Eric Cantor (R-Va.) said Tuesday at the Republicans' weekly press conference. "The best thing that we can do as a people to honor those individuals is to make sure that it never happens again, and we have looming massive defense cuts that this House has acted to substitute."
Cantor was echoed by House Whip Kevin McCarthy (R-Calif.), who suggested that Americans come together in the spirit of 9/11 to head off the looming defense cuts that will take effect due to the sequestration agreement Congress passed last year.
Before You Go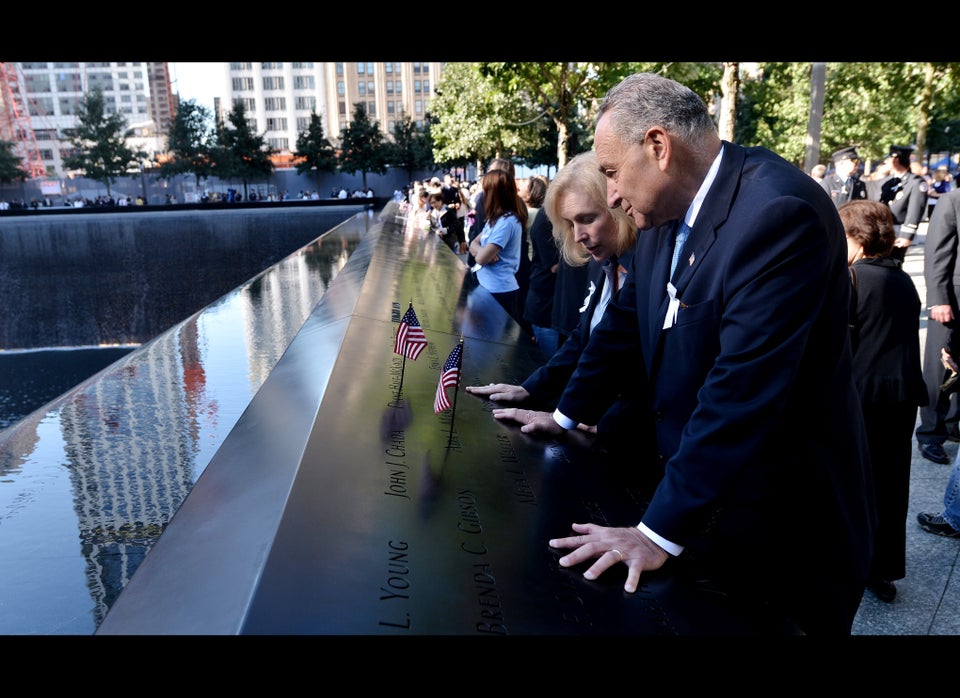 11th Anniversary Of September 11th Attack
Popular in the Community