The mother of Zaevion Dobson, the Tennessee teenager shot to death protecting his friends in December, accepted the Arthur Ashe Courage Award on his behalf at the ESPY Awards on Wednesday. Her two remaining sons by her side, Zenobia Dobson used her time in front of the world to plead for increased gun control and a reduction of violence.
"I'm here to fight back," she said. "We as a country need to take a stand to consider the effects of gun violence on families throughout America. Oh yes."
Zaevion, 15, was shot to death on Dec. 17, after running out from a porch to shield his friends from gunfire in Knoxville, Tennessee.
Before his mother and brothers took the stage on Wedneday, ESPN played a moving video in which Michael B. Jordan narrated the voice of Zaevion as the writers imagined the teen would have looked back on that day in December.
When Zenobia Dobson finally took the stage, she took the crowd by surprise, saying that another of Zaevion's relatives was killed in a drive-by shooting roughly four months after his death. He had been coming back from an evening honoring Zaevion. Her message was clear: This must stop.
"I'm here to urge all of you to join the movement tonight to save innocent lives," Dobson said. "We need to rewrite laws. To make it harder for the people to get guns. Some progress has been made, but just a few months ago in Tennessee, a law was passed to allow people to carry more guns on college campuses. What sense does that make? We need to go in the opposite direction."
Zaevion was known as a leader in his community ― not only a high school football player, but a member of the community activist group, 100 Black Men of Greater Knoxville, as well. After his death, President Barack Obama called Zaevion a "hero," adding, "What's our excuse for not acting?"
On Wednesday at the ESPYs, many people were asking the same thing. Earlier in the night, NBA superstars LeBron James, Dwyane Wade, Chris Paul and Carmelo Anthony asked other athletes in the room to end their silence. Zenobia Dobson did the same.
"All of the athletes in this room ― you have a lot of power," Dobson said. "People look up to you. I know Zaevion did. I urge you to think tonight about why he died and what you can do tomorrow to prevent the next innocent man or woman from being lost as well."
The honor comes amid rising gun violence and anger. Last week, police officers fatally shot black men for questionable reasons ― Alton Sterling in Baton Rouge, Louisiana, and Philando Castile in Falcon Heights, Minnesota ― after which five Dallas police officers were gunned down during a peaceful protest.
The Arthur Ashe Award is awarded annually to sports figures who show "strength in the face of adversity, courage in the face of peril, and the willingness to stand up for their beliefs no matter what the cost." It has been awarded to Muhammad Ali and Nelson Mandela, among others, in the past. Last year, the ESPYs honored Caitlyn Jenner for her transgender advocacy.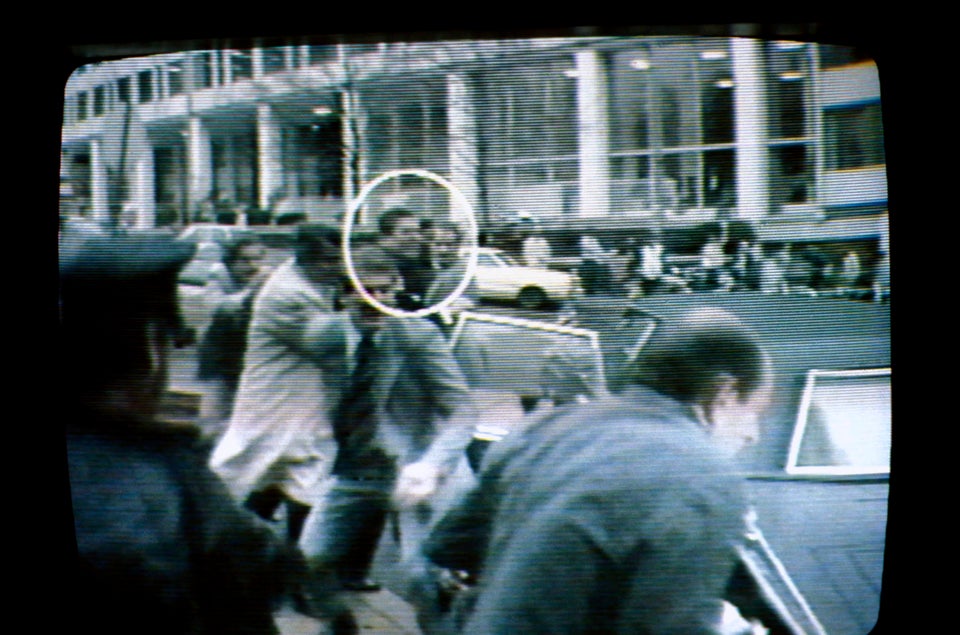 Pivotal Moments In The U.S. Gun Control Debate